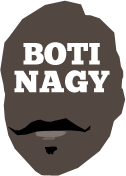 ---
Advertising opportunities available.
Please contact me.
---
Ace Rankings/Tips 4: New vision!
Tweet
THE NBL's Games Review Panelbeaters have cleared Cairns import Michael Carrera to play tomorrow night after all, because the "Tribunal reviewed further vision".
Ah. Right.
So a GRP decision which had Carrera charged with "unreasonable contact with the face. Intentional/Medium impact/High = 2 games suspension down to 1 game if accepts early plea" has turned out to be a huge false alarm.
Phew. That's a relief. And doesn't it just fill you full of confidence about every other GRP decision when a day later, "further vision" can be produced to make it all magically disappear?
So that's why Taipans teammate Stevie Weigh was bear-hugging Carrera as he steered him away from the melee - so they would be properly in focus for the further vision!
Then apparently Batman (below) rang the Commissioner to point out it had all been one huge misunderstanding!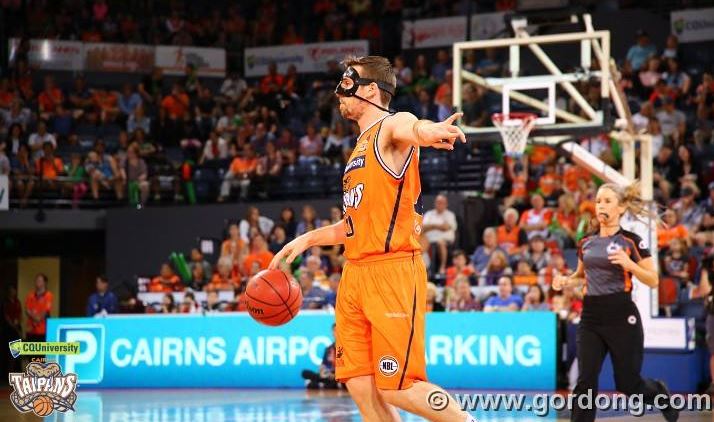 Holy Josh Childress! It all makes sense now!
Carrera now has entered an early guilty plea for making unreasonable contact with the face of Perth's Derek Cooke Jr. That contact now is graded careless, medium impact and high and with the early guilty plea results in a $750 fine.
So he suits against Adelaide 36ers at the Orange Grove.
Terrance Ferguson would be impressed.
THE women tip off Round 4 this week, with the opening match at Adelaide's Titanium Security Arena tonight and FREE for children.
The adult price is a mere $10 as well!
WNBL TIPS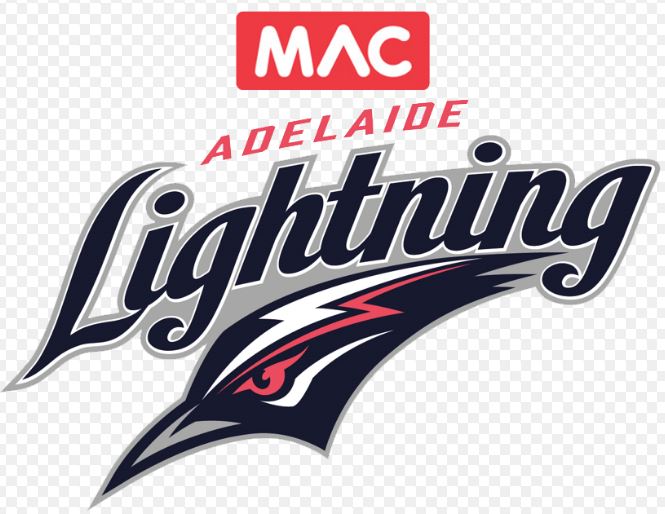 V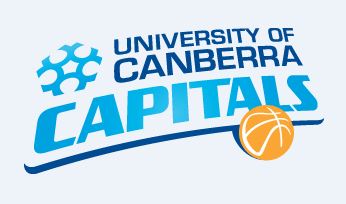 MAC Adelaide Lightning are at full strength for the first time this season, with Aimie Clydesdale in uniform. But they run into a fearless Canberra team which already got the drop on them 84-77 in the capital and has playmaker Natalie Hurst handing out dishes like Nigella Lawson. Jordan Hooper, Rachel Jarry and Mistie Bass also loom largely, as does Abigail Wehrung, a teammate of Clydesdale's in the Gold Medal-winning Australian team at the World Uni Games. With a game now under his belt, coach Chris Lucas will be better, suggesting a tight home win for Lightning.
WITHOUT injured Jenna O'Hea, Melbourne goes into the den of the defending champion Sydney Uni Flames not looking especially fearsome. The gutsy Boomers snuck past Perth in overtime without O'Hea (calf), Louella Tomlinson (broken finger), import Courtney Duever (ACL knee) and guard Rebecca Ott (leg) in a morale-boosting performance led by Liz Cambage. Duever is out for the season, Ott a month or longer. Tomlinson returns, giving the Boomers an answer to Asia Taylor. How Jen Hamson handles Cambage also is big but Sydney's depth suggests it should get the W.
CANBERRA gave Townsville a fright at the Fire Station earlier this season and after managing a meagre five-point first period against Sydney before losing that, then being humbled by Dandenong, the Fire now must make a statement. The Capitals are even more confident at home and Townsville's stars will need to get on top early to take some of the sting out of the contest. Otherwise, those same doubts which hovered over Townsville and its ability to get the most from a supremely talented lineup last season will be resurfacing in no time. Darcee Garbin, for example, needs to play. An upset by the Capitals is on the cards but I'm leaning to the Fire's experience.
THE ONLY time Bendigo has been at home this season so far, it thrashed Perth on national TV, including a 43-point third quarter outburst. Life on the road has not been as kind, last week smacked in Perth, then beaten in overtime in Adelaide with star import Betnijah Laney spraining her knee and seeing just 7:37 of action. Gabe Richards stepped up but Adelaide also had to deal with adversity, losing centre Ruth Hamblin (back), who may have been the foil for the Spirit's centre. This clash will test Hamblin but the big showdown will again be Kelsey Griffin against Abby Bishop at the power forward spot. Tipping Lightning for this, although its road performances backing up after a home game rarely have been convincing.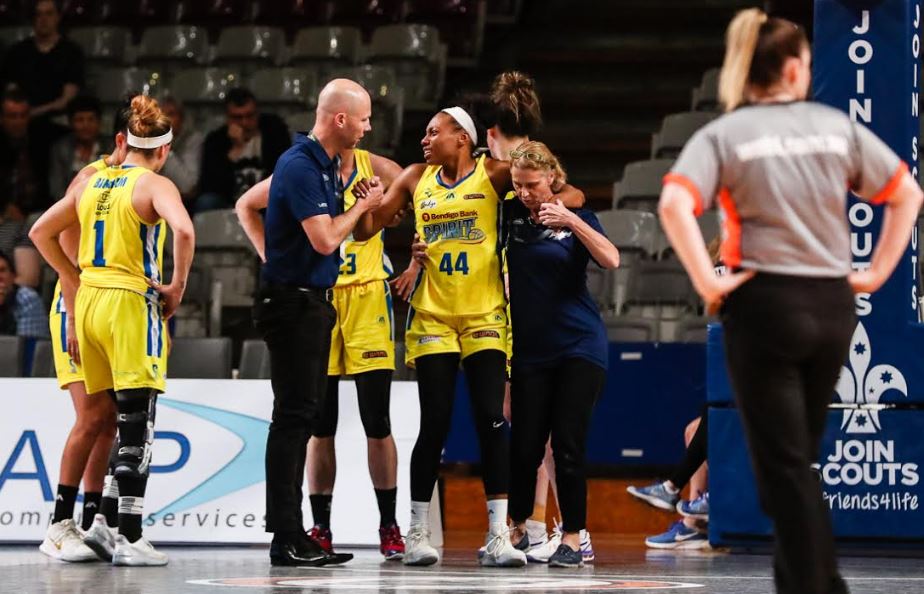 OUT: Spirit star Betnijah Laney after spraining her knee last weekend in Adelaide.
DANDENONG took a substantial step forward last round but so did its 2016-17 semi final victim Perth, the Lynx smashing Bendigo - Alex Ciabattoni with a career-high 21 points - before losing a thriller to Melbourne in overtime. If these two clubs have anywhere near similar 2017-18 aspirations, this game turns into a huge proposition. Steph Blicavs V Sami Whitcomb; Tessa Lavey returning to Perth against Courtney Williams, Carley Mijovic also back for the first time. Might jitters play a role? This has "game of the round" written all over it and I'm tipping Perth at home.
ALREADY beaten at home by Townsville, a slightly less deep Melbourne will find the Fire still trying to re-establish their championship bona fides at the Fire Station. When they met in Melbourne, Suzy Batkovic was eliminated as a factor by the over-zealous officiating crew. That is unlikely to happen this time around, making for a longer night for Liz Cambage. By the same token, Cayla Francis can expect more heat from Louella Tomlinson than she had first time around when the Boomers' big was out injured. This should be a cracker, but a Fire cracker.
IT'S a tough round for Dandenong, having to face the same teams it met in last season's playoffs. Backing up from Perth, the Rangers host Sydney in their second rematch since the Grand Final. It took an unexpected 3-pointer by Asia Taylor for Sydney to seal that first clash 70-65 at home. At Stud Road, the Rangers will be rolling this time around. Kayla Pedersen enjoyed her first tryst with the Flames' frontcourt and last week Carley Mijovic found some form too. With Sara Blicavs and Steph Blicavs not having to do everything, Dandenong's depth should prove the difference.
WNBL RANKINGS This Wk-Prev (Record)
8 (5) SPIRIT 1-4: Always better at home but Laney's absence will sting.
7 (6) CAPITALS 2-3: It's a tough double for Canberra which needs to secure a split.
6 (8) LYNX 1-4: On the way back after pantsing Bendigo and unlucky at Melbourne.
5 (1) FIRE 2-2: An almighty tumble has to be arrested this round or risk doubts resurfacing.
4 (7) RANGERS 2-2: Found new contributors in Mijovic and Palau and should continue rise.
3 (4) FLAMES 3-1: Here they come. Sneaking up the ladder. Just like last season.
2 (2) BOOMERS 4-1: Got out of jail but this is definitely a daunting double.
1 (3) LIGHTNING 3-1: Playing some great ball and finally at full potency.
NBL TIPS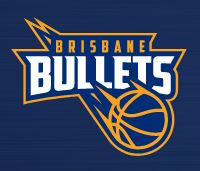 V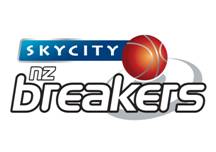 FOR weeks I've been wondering about New Zealand's "work-in-progress". OK. They have made the progress. Claiming Sydney's scalp twice is nothing to get too over-excited by. But going back into Melbourne and handing United its head was a triumph for coach Paul Henare and his deep crew. Remember, Kirk Penney didn't make the trip! This is another well-balanced Breakers team and it is precisely that balance which should help NZ unsettle Brisbane in its second home game. Travis Trice will keep the Bullets firing and Daniel Kickert always is a presence. There's also still the "Andrej Lemanis Factor" for NZ. But if the Breakers can win in Melbourne, why not in Brisbane?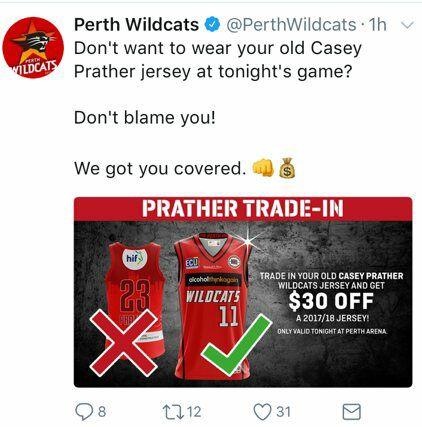 HAWKS coach Rob Beveridge didn't mince words - does he ever? - when describing his team's previous foray into the NBL battleground that is Perth Arena, or spare his centre, AJ Ogilvy, who continued his struggles in the west. Expect better from Illawarra this time but it is still unwise to tip against the Wildcats in Perth. Yes, they were soundly beaten by the Taipans in Cairns and full credit to the Orange. But there's no doubt Perth had a letdown after the monster buildup for its home win over Melbourne. Bryce Cotton is overdue a big score too. Perth to win. (PS. Agree, the Wildcats offering the "Prather jersey trade-in" was disrespectful after what he did over two years in the west. But funny? Hell yes. Hilarious.)
IT would be easy to expect Adelaide to again hand the Taipans their heads in Cairns, having done it by 26 a couple of weeks ago. But both teams will be looking different for match up #2 at the Orange Grove. Cairns now has its fiery import, the "Venezuelan Volcano" Michael Carrera in uniform and he's no newcomer after playing in the Perth win. Adelaide adds Josh Childress. He arrived from the US yesterday, had training today, travels tomorrow and will have a shoot-around on Friday. If you're expecting a massive impact first up, you could be expecting too much. Again, McCarron V Creek or Sobey will be compulsive viewing, with Adelaide to make it a 2-0 series over Cairns, but not by anywhere near 26.
TWO of the NBL teams which saw action against NBA opponents - Brisbane and Melbourne - cross swords in Brisbane's second home game of the round (this one at Gold Coast) with a talent disparity but with coaching similarities. United coach Dean Vickerman rode shotgun on Andrej Lemanis' NZ championship era and the two Victorians would know each other's styles intimately. So if it is to come down then to talent, Melbourne has more. Lemanis will have strategies in place, but if Casper Ware and Chris Goulding get cooking - no easy task against Travis Trice and a Stephen Holt keen to show his old club they erred in not retaining him - United will be rolling. It has sufficent size and potency to handle the Bullets' bigs so provided losing focus is no issue, Melbourne should prevail.
A BIG week of soul-searching at Sydney reaches its conclusion as the Kings travel to the home of arch rival Illawarra, their 16-point victim in Round 2. How long is a week in sport? Sydney has brought in Mark Bradtke as a big man specialist coach but unless the Kings can find a magic youth formula so that he actually suits up, don't expect huge overnight changes. It is Illawarra now which needs to make a statement, following on from what it did at home against Brisbane after looking vulnerable there too for a long stretch. Rotnei Clarke was terrific but if the Hawks are to again make a playoffs challenge, they simply must take out Sydney. And they will.
NBL RANKINGS This Wk-Prev (Record)
8 (6) KINGS 1-4: Their best chance is if Bradtke, Gaze and Copeland turn back the clock.
7 (7) BULLETS 1-2: At home twice this round with a good chance to build a foundation.
6 (8) HAWKS 1-3: Needing a split at the very least and maybe some toughness in Perth.
5 (4) TAIPANS 3-2: Smashed Perth, got a Carrera reprieve, now it's time to go forward.
4 (1) UNITED 2-2: Were done no favours by the refs last round but definitely lost their way.
3 (5) BREAKERS 3-1: Beating Melbourne in Melbourne is big. Now for Brisbane in Brisbane.
2 (3) 36ERS 3-2: Honestly resembled the 1986 "Invincibles" as they cleaned up Sydney.
1 (2) WILDCATS 3-1: Cairns performance was an aberration. Expect the bounce back.
PS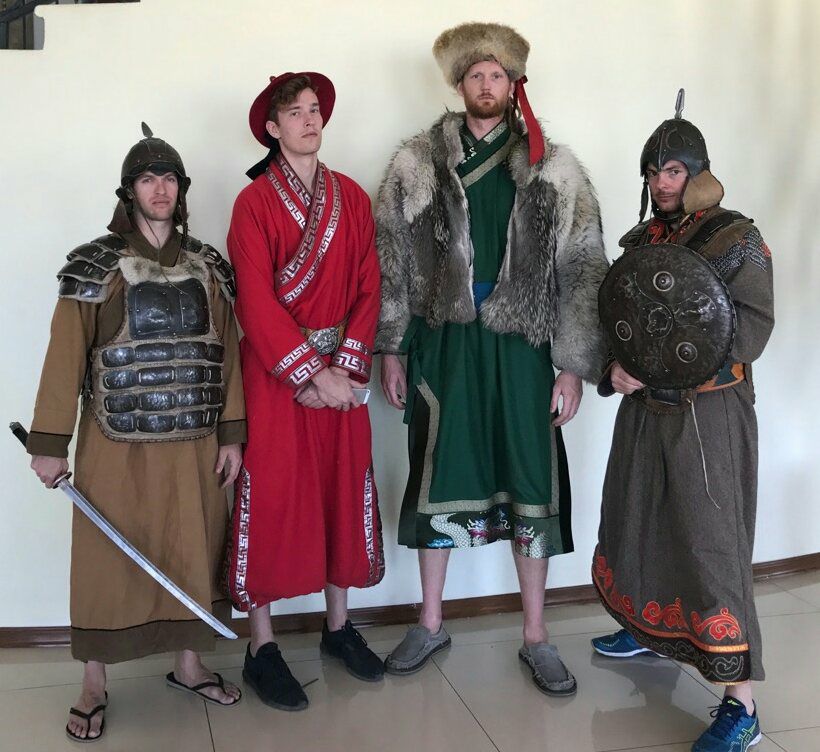 FINALLY it can be told. The CLB 3X3 Aussie Summer champs struggled a bit at the FIBA World 3X3 Challenge in Mongolia after deciding to wear the locally-made uniforms.