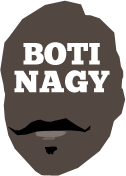 ---
Advertising opportunities available.
Please contact me.
---
Ace Rankings/Tips 5: All's well?
Tweet
THE critics have been silenced, Sydney is back in business, Melbourne and Illawarra have been put through gruelling trainings - it's exclusively "good news week" in the NBL, apparently.
Let's start at the beginning.
I'm reading "the critics have been silenced" regarding the Kings.
Really?
Yes, a win sure is the balm for a preceding world of hurt but are some getting a little carried away?
At the end of regulation in their "gritty" win over Illawarra, AJ Ogilvy aborted a free throw which would have given the Hawks victory and erased any need for overtime.
Effectively, the Kings were a free throw from further intense scrutiny this week, the Hawks a free throw from being "on their way back".
Leading in to Sydney's win was a week of analysis from many and varied, and all of it warranted after the Kings' pathetic road performances in Auckland and Adelaide.
Tough trainings and hard work was the answer. I mean, really?
Isn't that usually the answer? It seems to be with this week, United and the Hawks being talked up for their tough, uncompromising trainings.
Makes you wonder what teams are doing on the training track the rest of the time!
OK WNBL. As if your draw isn't bad enough, how about someone in the House of Wisdom check out your stats details and helps us fans out here a little bit.

Here's this (right) from the WNBL's official website.
It is the league's leading scorers table.
I see where we have S.Blicavs of Dandenong averaging 16 and S.Blicavs of Dandenong averaging 15.5ppg.
We're not silly. We do know that one of them is Sara Blicavs and the other is Stephanie Blicavs.
But, um, which is which?
Is it truly that hard to let us know one is Sa Blicavs and the other St Blicavs? (And if your computer software cannot fix it, try doing it manually maybe?)
NBL TIPS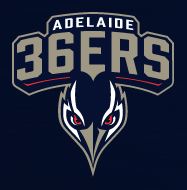 V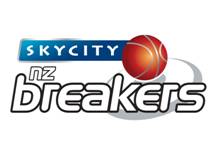 ADELAIDE hits New Zealand feeling on top of the world after handling any opponent so far not named Melbourne. The Breakers have handled Melbourne but lost to Cairns, which the 36ers now twice have beaten and in Cairns. So form against rival teams largely can be dismissed from the equation here and the focus instead on talent, game styles and coaching. (Assuming we don't need to add "officiating".) The Breakers hardly are lacking in talent, have a solid perimeter game, big useful bodies in the paint and in Paul Henare, one of the game's most exciting young coaches. The 36ers want to run you out of the gym, boast their most talented lineup this century and have reigning Coach of the Year Joey Wright at the helm. Hmm. Just slightly leaning to Adelaide.
IMPORT Michael Carrera (below) showed his immense value to Cairns against Adelaide - without him it lost by 26 to the 36ers, with him the deficit was sliced to four. He works at both ends and should enjoy a terrific duel with Casey Prather as the Taipans venture to Hisense Arena desperate for an upset. Melbourne hit the season running, beating the 36ers twice in Adelaide, sandwiched around a one-point loss to the NBA's Oklahoma City. Personnel-wise, it improved with the return of Olympian Chris Goulding. But as far as the results go, it all went pear-shaped. At home, this is the time for Casper Ware to step up and Melbourne to start building numbers in the W column.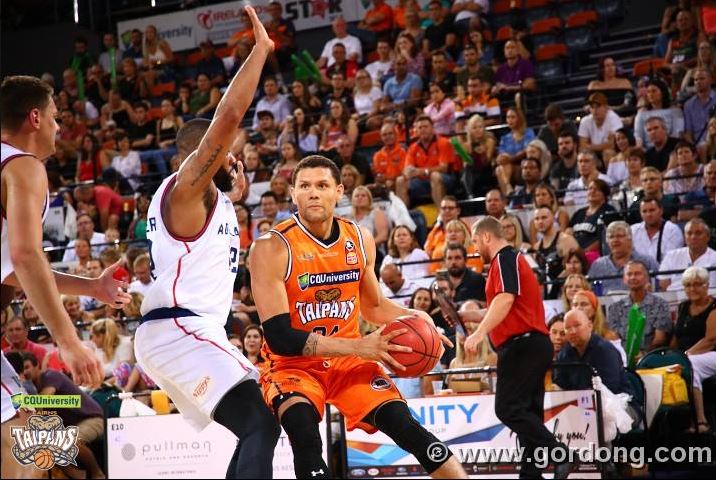 MUCH has been made of the fact Brisbane hasn't beaten Illawarra since 2008 but, um, you know, it's hard to beat any team if you're not actually in the league. You recall Brisbane wasn't in the NBL from 2008 until last season? So more pertinent is the fact Rob Beveridge's Hawks last season swept Andrej Lemanis' Bullets 4-0 and are 1-0 on them this season. Bevo coaches these games with something of a point to prove and AJ Ogilvy, in his 100th NBL game, also will want to show Lemanis he should be in Boomers' considerations. His form so far suggests otherwise so this game definitely is the one in which to remedy that. Leaning toward the Bullets at home, this time.
SO Sydney is back on the rails? Let's let Perth be the judge of that. Remember, this is a Kings club which let Angus Brandt go and he's now arguably the leading centre in the NBL. And where is Sydney deficient? Hmm. Jason Cadee assuredly stepped up against Illawarra last round but runs into Damian Martin at The Jungle. That can't be good. Brad Newley also will have his work cut out against JP Tokoto who, like Carrera in Cairns and Shannon Shorter in Adelaide, is an import who genuinely works at the defensive end. Bryce Cotton started rolling again too, last week. What Sydney must provide is a competitive performance. The Wildcats will get the win.
WE'RE at Round 5 and this will be Melbourne's third battle with Adelaide, and that's in a 28-game season. Don't dare suggest it's a good NBL draw - for anyone - this season. United won by two in Shannon Shorter's NBL debut with the 36ers, then by 20 when he was back in the US for a family bereavement. While he is unlikely to go head-to-head much with Casper Ware (Nathan Sobey or Anthony Drmic probably will have that assignment), their respective value to their loaded teams cannot be under-estimated. After losing twice to United, the 36ers will want this W badly and while my heart says yes, my head says no.
CAIRNS caught New Zealand in "finding our identity" mode when they first clashed in Auckland to score another great road win over the Breakers. The Orange usually do put the squeeze on NZ in any game that isn't a final so a win at home would not surprise at all. But after pulling off big road wins in Melbourne and Brisbane in its past two rounds, New Zealand has a strong sense of belief. It also has "Keyser" Sosa in villainous mode, Shea Ili stepping up - Finn Delany, we're waiting on you next - in a lineup which is getting comfortable in how it wants to play. Cairns also had Nathan Jawai last time which makes me lean towards the Breakers breaking their "drought".
WHAT a big round this is for Illawarra. At 1-5, it could be 3-5 if it scalps Brisbane, then finally gets the drop on Sydney (again - yes, super draw this one). It is a defining round in the Hawks' history, Rhys Martin playing his 250th game but Illawarra capable of righting its ship this weekend. Or, not. Twice beaten by the Kings already - once by 16, once in overtime - this season already is teetering as most likely the Hawks had those two matches pencilled in as wins. There's no getting them back but a loss here would just about wreck Illawarra's year and I can't see that happening.
NBL RANKINGS This Wk-Prev (Record)
8 (6) HAWKS 1-5: There's no hiding from the fact season is slipping away. Can go 2-0 here.
7 (8) KINGS 2-4: Need a split to keep any sort of momentum going so must beat Hawks.
6 (5) TAIPANS 3-3: If it gets a split or goes 2-0, Cairns is legit. But it is no easy challenge.
5 (7) BULLETS 2-3: Held on against Melbourne and now have chance to get out of the red.
4 (4) UNITED 2-3: Even Josh Boone got a T last week so definitely needing to refocus.
3 (3) BREAKERS 4-1: Quietly on a 4-win streak and capable of bumping that to a loud six.
2 (2) 36ERS 4-2: Double-road test but one which will reveal their genuine bona fides.
1 (1) WILDCATS 4-1: Bounced back as expected and now ripe to give Kings reality check.
WNBL TIPS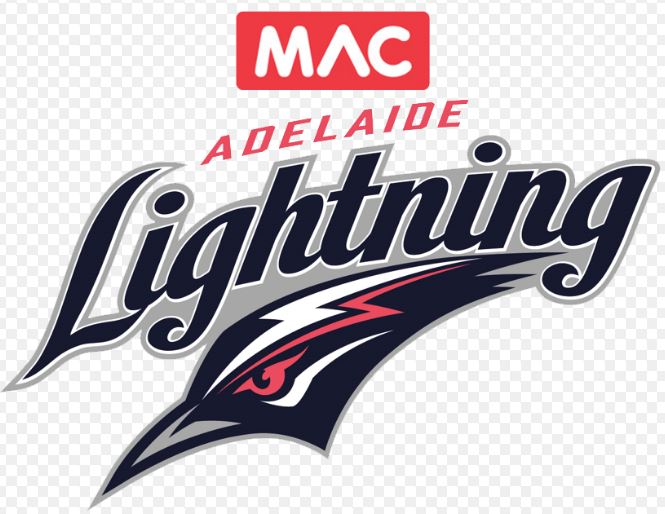 V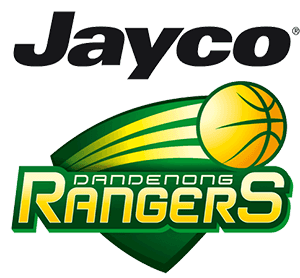 SO many matches can lay claim to "Game of the Round" status and this certainly is one of them. Dandenong delivered in the crunch against Sydney - those last 2-3 minutes showcasing some of the worst officiating in WNBL history, but wait til you see what Adelaide's trio have in store - while Lightning continue to surprise. It's not that Adelaide wasn't expected to improve, but just not quite so quickly and dramatically. Aimie Clydesdale will be looking for a big game against her old club and her settling into the Lightning rotation only has made it deeper. With so much talent on show, it is only Adelaide's home court which makes me lean to it succeeding. (Tip-off 7pm).
SHOULD we bitch about the idiocies of the WNBL schedule again? Ah, why not? So, Canberra is at Sydney tonight for the dress rehearsal for Saturday's nationwide TV game when, wait for it, Sydney is at Canberra. Stupid? You bet. Avoidable? Of course. Fixed? Not on your life. It's such a shame because these kinds of draw vagaries can easily be identified and remedied for the benefit OF THE FANS. But then who needs fans, right? Paul Goriss' Caps are still playing some great ball, but not winning. That's what also should occur tonight.
GRAND finallists not so long ago, Perth since has changed dramatically while Townsville only has tinkered. The Fire still haven't quite got the rotations completely right but they are on the right track. Suzy Batkovic and Cayla George will be highly motivated against Amanda Dowe and Nat Burton, although Lynx power forward Kayla Standish also will want to stand up against her former club. Mia Newley against Alice Kunek is another great matchup before we even get to Sami Whitcomb and/or Sydney Wiese. Laurin Mincy anyone? Yes, here's another candidate for "Game of the Round" and while the Lynx at home should have the edge, Townsville has the depth to counter.
AND here it is again for all to enjoy, with Sydney at Canberra. And on TV too. Both teams will have made adjustments based on what has or hasn't occurred tonight and without the benefit of that hindsight, it's hard to know how this one might fall. Suffice to say, if Katie-Rae Ebzery plays, I'd tip Sydney. Ebzery suffered a grade two ligament sprain in the first half of the Flames' win over Melbourne last round and is dubious for this round. If she misses tonight she may make it back for the rematch. Otherwise back at home, Canberra has to start favourite this time.
MELBOURNE heads to Bendigo with Jenna O'Hea still on the injury list, opening the door on opportunity for the Spirit. The Boomers clubbed Bendigo to start the season but that was a few injuries ago. While the Boomers now have Louella Tomlinson back in support of Liz Cambage up front, so much hinges on Betnijah Laney's health. If she is back from the knee injury she suffered a fortnight ago in Adelaide, the Spirit are capable of pulling this off. But without her, too much falls onto Kelsey Griffin. That puts the odds clearly back in Melbourne's favour to snatch a road win.
CHRIS Lucas returns to Townsville but this time with a competitive and deep Adelaide team capable of giving his former Fire fits. Ruth Hamblin and Abby Bishop against the Twin Towers of Batkovic and George looks like fun, and Colleen Planeta versus Darcee Garbin also is a frontcourt clash to savour. Natalie Novosel back where she won a WNBL championship under Lucas against her old buddies such as Mia Newley and Micaela Cocks. Oh wow. Here's another "Game of the Round" nominee. Unfortunately for the Lightning, at home, the Fire will start favourite in what should be a classic confrontation.
DANDENONG is at Melbourne for what now is becoming the annual Melbourne Cup Eve clash, the Michele Timms Trophy up for grabs. Come back Monday for our predictions on this big derby joust.
WNBL RANKINGS This Wk-Prev (Record)
8 (8) SPIRIT 1-5: Amazing how quickly a season can get away, Bendigo facing a "must" win.
7 (7) CAPITALS 2-5: Two games against Sydney set the scene for at least a split.
6 (6) LYNX 2-4: Beat Rangers and will be feeling ready to face the Fire.
5 (4) RANGERS 3-3: Got out of jail against Sydney and need more rounded effort in Adelaide.
4 (2) BOOMERS 4-3: O'Hea's injury hurt last round meaning it's time to bounce back.
3 (3) FLAMES 4-2: Did well to cover Ebzery's absence but need her back sooner than later.
2 (5) FIRE 4-2: Coming back after a minor hiccup, will definitely want a win in the west.
1 (3) LIGHTNING 5-1: Ahead of schedule but this is a very tough double to negotiate.
PS
HERE'S why Chris Patton's nickname at Cairns ISN'T "The General"...