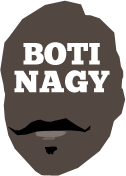 ---
Advertising opportunities available.
Please contact me.
---
Ace Rankings/Tips 6: Kings cut Travis
Tweet
WITH yesterday's tip Jerome Randle and Jeremy Tyler were headed into Kings uniforms - thank you to my "multiple sauces" - unsurprisingly Sydney today cut Travis Leslie from its NBL outfit.
"It's unfortunate that we have had to release Travis, who is a quality individual and contributed to our team and organisation," Kings managing director Jeff Van Groningen said in a club statement today.
(He left out the bit about the fact that Leslie, while definitely an NBL-quality import, was and always had been completely wrong for his team since Day One and it took until 2-6 for Sydney to realise.)
"However we do need an impact player in the frontcourt to help us on the boards and provide a big presence in the post, and the most viable option in that regard is an import."
Yes. It seems everyone in the world knew Sydney needed a "big" and a point guard except, of course, the Kings.
But it is done now with Tyler, 26 and a 208cm banger, signed up after playing in the Chinese Basketball Association since 2014.
He most recently was with Tianjin Ronggang, averaging 20.8 points, 9.6 rebounds and 1.3 blocked shots during the 2016-17 season.
Tyler also has logged 80 NBA games.
The Kings are hoping Tyler arrives before Saturday but there are the customary paperwork issues to get through.
Reigning league MVP Randle is not expected to replace Jeremy Kendle until he arrives, most likely early next week.
His first game should be on Saturday-week against the 36ers in Adelaide. How good will that be?
SATURDAY, November 18 won't just be big because Randle will run into the Sixers in Adelaide but also because the WNBL has thrown its support behind the Maddie Riewoldt Vision.
The Deakin Melbourne Boomers will host University of Canberra Capitals in the inaugural 'Purple Day' on November 18 at State Basketball Centre.
Naming Joe and Fiona Riewoldt ambassadors for the 2017-18 season, the Boomers threw their support behind the foundation, established after the Riewoldt's daughter Maddie lost her battle with bone marrow failure in 2015.
Maddie's brother - retired AFL superstar Nick Riewoldt - along with Fiona, Joe and Richmond AFL premiership forward Jack Riewoldt have worked closely with the WNBL and the Boomers to promote the event.
"Maddie's Vision is increasingly receiving serious support from women's sport at an elite level," Maddie's Vision CEO Nicky Long said.
"We're so proud and grateful to partner with the WNBL and Melbourne Boomers to not only raise awareness and funds but also to showcase what is possible for girls. Strong, healthy girls who want to make a difference".
Melbourne will fundraise for Maddie's Vision as well as wearing a special one off purple uniform to commemorate the events, hoping for a sea of purple in the crowd on the day.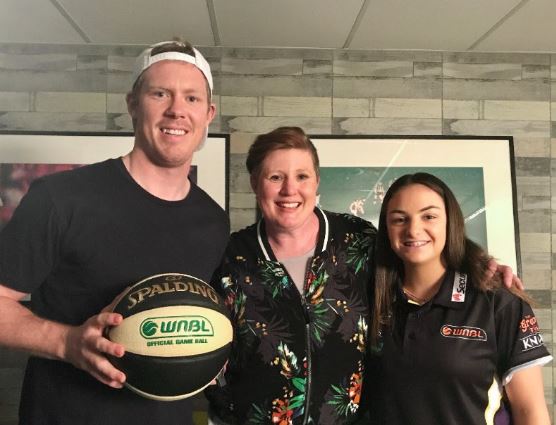 RICHMOND star Jack Riewoldt with WNBL "Head" Sally Phillips and Boomers guard Monique Conti
"The Deakin Melbourne Boomers partnership with Maddie Riewoldt's Vision is just another example of how engaged our clubs are in the community," WNBL "Head" Sally Phillips said.
"As the mother of two daughters, I can only begin to imagine what the Riewoldt family have been through and the WNBL is right behind this event. The Melbourne Boomers live and breathe family. We can't wait to see families at the game supporting the Boomers and Maddie's Vision, the sea of purple will be a great sight."
Tip-off on Saturday-week is 3pm.
NBL TIPS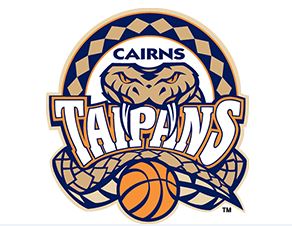 V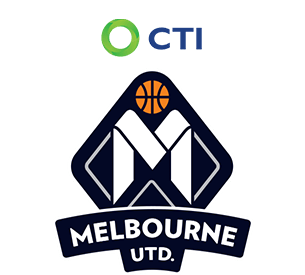 CAIRNS has had a rocky road so far and even life at home hasn't been that joyous, with twin losses to Adelaide and a heart-breaker against New Zealand. But it did secure Perth's scalp and will desperately want to add Melbourne's to the list, not just for the W but to restore its self-belief. Mitch McCarron seems to be in a slump and needs a breakout game while Stevie Weigh also needs to give the Orange the full 40 minutes. Melbourne looked great at home last round and handled the Taipans convincingly, suggesting a masterplan by coach Aaron Fearne may be required to reverse that 22-point loss. Ruling out over-confidence, United should have too much talent and focus.
WHAT a pair of gems this awful NBL draw throws up at us this round with first Perth in New Zealand before the league pacemakers meet again in the west. Longtime NBL star, former Fox caller and new podcast purveryor Derek Rucker - look out for his "The Ruckus" cause it is different - believes the Wildcats will win both but Rob Loe can run with Angus Brandt, and Mika Vukona can bog down Lucas Walker, which then would throw this game back in the imports direction. Cotton, Tokoto and of course Damian Martin, against Sosa, Newbill and Tom Abercrombie - these are fun battles. Even minus Matt Knight, Perth's bench does look deeper but at home, this is a NZ win.
IT is amazing how quickly the rivalry between Adelaide and Illawarra grew from pretty much nothing to full-on. It's main protagonist though, Jerome Randle, moving to Sydney should add more spice to THAT genuine derby angst, leaving the 36ers and Hawks to just give us one of the regular season's early "marquee games". The Sixers slumped badly last round while Illawarra found some form, albeit at the expense of ladders languishers Brisbane and Sydney. Josh Childress has had time now to settle in to Adelaide and needs a big game, so too Nathan Sobey after his recent struggles. For the 36ers to stop the rot, they must win this at home against their burgeoning adversary.
FIREWORKS: It was a spirited rivalry last season. Now it's a straight up marquee matchup.
AT time of writing, no-one was sure if new Sydney signings, point guard Jerome Randle and centre Jeremy Tyler, would be in Kings uniforms (it's very unlikely) for the seasonal pilgrimmage from Andrew Gaze and his not-so-merry men into Mecca. Seeing first-hand what a lift Randle can give a team, there's no question the new-look Kings can take it up to Melbourne but United's Casper Ware was always a good foil for the MVP. And again, Melbourne's depth can be devastating as long as its main men don't lose focus. Josh Boone mostly has thrived in Dean Vickerman's atmosphere and Craig Moller will be keen to do well. Vickerman's inside knowledge of Sydney's set-up also adds to United's prospects of this home win.
HUMILIATED last week by Illawarra, expect Brisbane to step it up against Cairns with Travis Trice in particular anxious to do well against Scoochie Smith and his former team. Buford V Carrera looms as a quality import throwdown, both Queensland teams on the brink of irrelevance, adding to this match's significance. Occasionally referred to as "Cairns-Lite" - Trice, Bruce, Young - the Bullets will be fired up for this. Losing this for either team is not an option meaning it will transcend its usual derby nature and spill into the realms of "finals quality". Having already played, then travelling, Cairns is at a distinct disadvantage. But for some reason I like it for an upset.
NEW Zealand has won significant regular season and playoff games in Perth over the journey, so Paul Henare's crew knows to bring a whip-and-chair into The Jungle. Expect 13,000-plus rabid fans to again swell the NBL's record crowd figures and make no mistake, those fans definitely help the Wildcats on the hardwood. Whether it is castigating an opposition player, influencing those utterly inscrutable uninfluencable referees, or inspiring their own boys with their roaring crescendo, the fans make Perth Arena almost uninhabitable for visitors. This is a playoff preview from the NBL's two most successful clubs of recent times but the odds do ride with the home team.
NBL RANKINGS This Wk-Prev (Record)
8 (7) KINGS 2-6: Finally there's hope in sight but 2-7 looks likely after United in Melbourne.
7 (5) BULLETS 2-4: Embarrassed at home by Hawks, must bounce back in their derby clash.
6 (6) TAIPANS 3-5: Oops. Last round didn't go well but a split is on the cards this week.
5 (8) HAWKS 3-5: Two good road wins over lower-ranked teams, 36ers are the true test now.
4 (2) 36ERS 4-4: Fell from grace on road and now must show they're not Illawarra's "bunny".
3 (4) UNITED 4-3: Steadily and stealthily moving up rankings and becoming who we expect.
2 (3) BREAKERS 6-1: Made it a 6-win streak and that should get to 7 this round at home.
1 (1) WILDCATS 5-1: Two trysts with Tasman talismen should tell the truth for Perth.
WNBL TIPS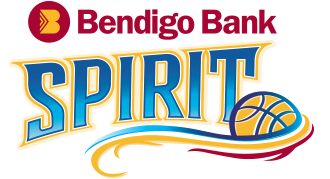 V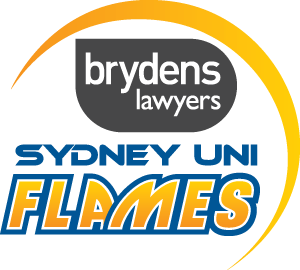 SCORING possibly the upset of the season so far by beating intrastate rival Melbourne last round, Bendigo gave its fans hope. Expect Sydney, with former Spirit star Belinda Snell dishing assists, Katie-Rae Ebzery running the show and Asia Taylor on fire, to give that hope a severe battering. It took 8 games but there it is, the defending champion Flames sitting pretty at the top of the table and there's not too many reasons to think that will change anytime soon. Certainly not here.
BLOWING a 17-point lead to lose to Dandenong in overtime, Adelaide struggled to find players willing to take the big shot while the Rangers found Laia Palau, Steph Blicavs and Amelia Todhunter keen to step up. Sara Blicavs compiled a stats line of 15 points, 9 rebounds, 7 assists and six steals, the Rangers now keen to bounce back after blowing their own big lead to lose to Melbourne. Humbled by Townsville, Lightning must make a statement but it's Rangers for the W.
ALREADY beaten once by Sydney, Melbourne hits Sin City again, though growing increasingly reliant on Liz Cambage. At full strength, the Boomers could get this but the likelihood is they won't have everyone in uniform and frankly, unless Sydney beats itself, the champs rightly must start favourites. In Jen Hamson, Sydney has a counter for Cambage, and Asia Taylor will have a spirited battle with Louella Tomlinson (below). If Alex Wilson heats up, as she quickly can, the Flames again will burn brightly.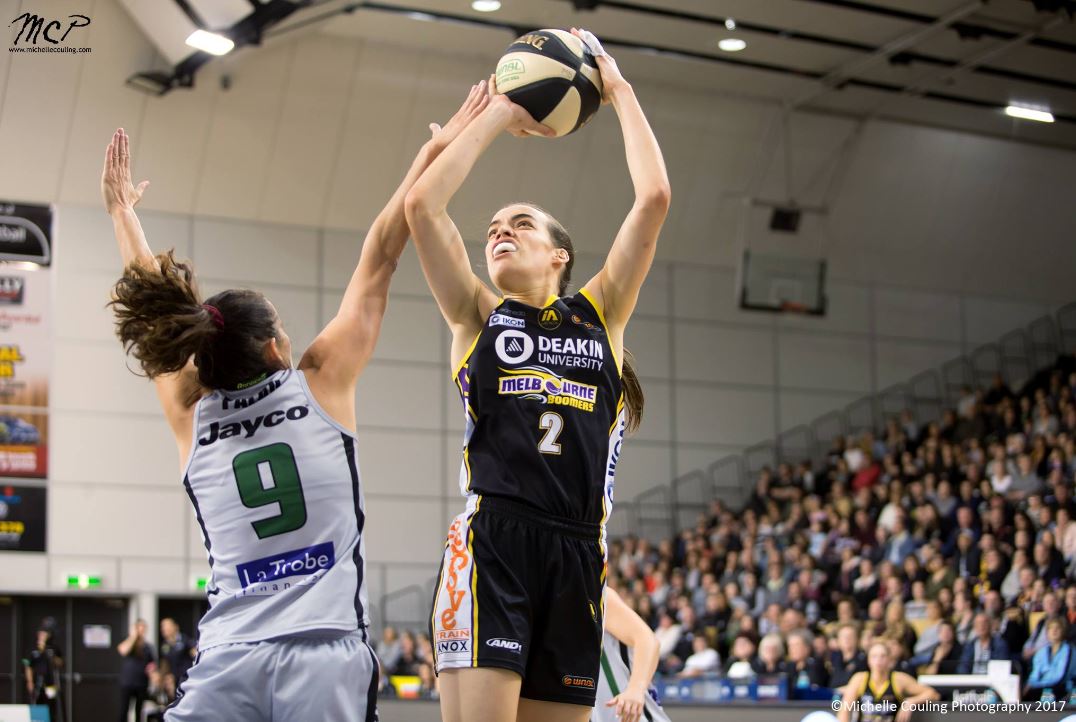 CANBERRA hasn't played badly but the Ws are becoming harder to come by and in Perth against a Lynx team currently loving life, the Capitals' chances do not look especially flattering. Going into this off an absolute savaging of Townsville - the Fire never led - Alice Kunek delivered 25 points including 5-of-8 threes. Consistency is her next challenge and there's no time like the present. Perth is reasserting its finals intent and it is difficult to see the Capitals making any headway.
BEATEN in Perth, Townsville responded by savaging Adelaide to the tune of 42 points. Yes. That same Adelaide which now twice has beaten Bendigo. The great regional rivalry which saw Bendigo-Townsville face off in three straight grand finals is now a long-distant memory. The reality here is the Spirit must find ways to curtail the Suzy Batkovic-Cayla George Twin Tower Tandem and it is tough to see Nadeen Payne and Gabe Richards managing it. Sydney Wiese is finding her feet too.
ADELAIDE surprised Melbourne (and Dandenong) last season when the Lightning hit Victoria but there are two key questions ahead of this one. How has the Fire meltdown affected or afflicted Adelaide and just who is fit to go for Melbourne? Townsville brought Lightning back to earth with a resounding thud while the Boomers lost in Bendigo before overhauling the Rangers on Melbourne Cup Eve. Rekindling this rivalry will be something special but expect Melbourne to boom.
WNBL RANKINGS This Wk-Prev (Record)
8 (7) CAPITALS 2-7: Slipping off the pace despite gritty efforts and out west won't help.
7 (8) SPIRIT 2-5: Facing a menacing round which possibly could make or break their season.
6 (6) LYNX 3-4: Finding their way to form and should get record to even over Capitals.
5 (4) BOOMERS 5-4: Just out of favour briefly after road loss and great escape in last round.
4 (1) LIGHTNING 5-3: On the slippery slope now and must split to retain reputation.
3 (5) RANGERS 4-4: Blew it to Boomers but should feel great about hosting Adelaide.
2 (2) FIRE 5-3: Statement game over Lightning and now for another against Bendigo.
1 (3) FLAMES 6-2: They're back! (Not that they ever went away.) Pacesetters again.
PS
THIS is what happens when you hit on an idea to promote a match between the 36ers and Magic by asking Scott Ninnis, who last played for South East Melbourne, to be in a picture. You tell the photographer you want Scottie dressed in a tux and top hat, a la a "magician" - get it, playing against the Magic and he's a former ... oh, never mind. But the photographer decides "magician"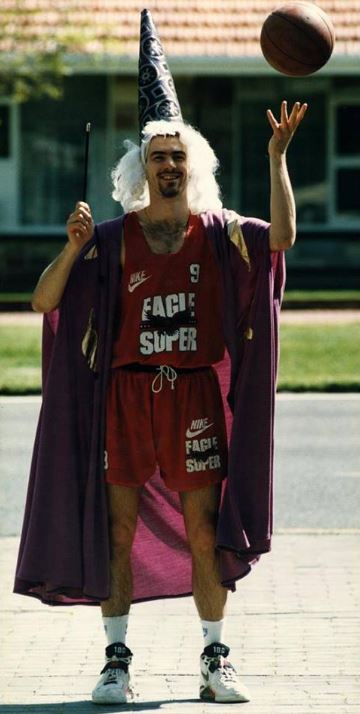 and "wizard" are the same thing!!!