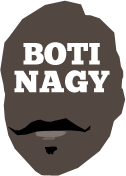 ---
Advertising opportunities available.
Please contact me.
---
Ace Rankings/Tips Rd 2: Jawai out 12
Tweet
ON the heels of the notoriety and substance Melbourne United brought the NBL in Oklahoma City, the loss to injury of Cairns' marquee big man Nathan Jawai is a huge blow.
Jawai, who turned 31 two days ago, experienced a partial tear of a ligament in his left foot in the first half against Illawarra last Friday and will be out for 12 weeks, the injury requiring surgery.
The 209cm "Beast of Bamaga" was dominating the paint and back to the form which made him one of the most feared giants of Australian basketball.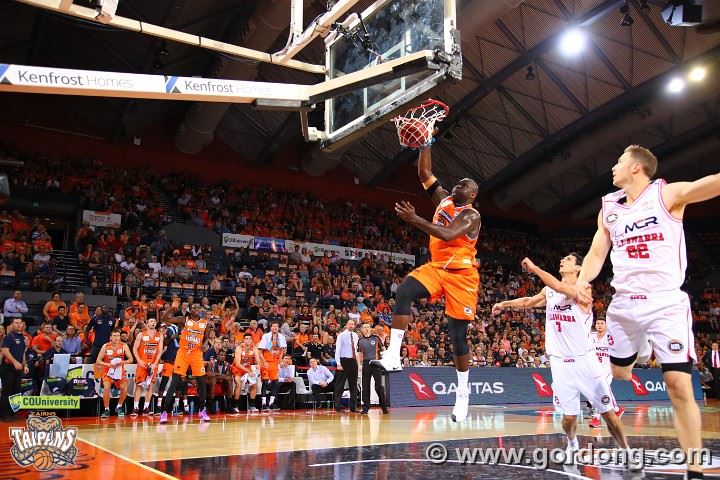 HUGE FORCE: Nate Jawai slamming it against the Hawks. Pic courtesy Gordon Greaves.
His loss to the league, effectively for the rest of 2017, is a big hit for all. Taipans coach Aaron Fearne though was fairly impressed with his team's toughness and grittiness in twin round one wins over the Hawks, then across the Tasman over NZ Breakers.
"We got two games this weekend with Michael Carrera out, who's going to be a big part of our group," he said.
"Nate got hurt in the first half the other night and he's a big problem for teams. And he's going to be very, very important for us moving forward, so to be down essentially two starters ... to come out and perform like that makes it exciting because obviously we can get a lot better.
It's a scary thought for the rest of the league.
NBL TIPS (Rd2)

V

ADELAIDE had enjoyed a good record at Cairns until late last season when the Taipans not only beat them at the Orange Grove, but then came down to Titanium Security Arena and did it again just days later to shore up second place for the 2016-17 playoffs. Having beaten Illawarra mostly without Nate Jawai, then New Zealand in Auckland completely without him, the Taipans already have made the necessary adjustments to stay successful. So this game will be BIG. Personally, just the matchup of two livewires of comparable athletic and skill abilitites - namely Nathan Sobey versus Mitch McCarron - alone is worth the price of admission. Shannon Shorter against Scoochie Smith looms largely too but tonight it is time for the 36ers to burst Cairns' bubble.
SYDNEY extended Utah Jazz, then came home and ran out of legs against the always-aggressive Adelaide 36ers. Those legs should be back now so there's no excuses across the ditch against the Breakers. New Zealand definitely disappointed against the Taipans last round and if it loses back-to-back home games, puts its season under real pressure. Last week the Breakers definitely looked like a work-in-progress, still in need of more practice games and searching for their 2017-18 identity. Unfortunately for them, the time for experimenting is over and every game counts. This should be a cracker, and while I'm leaning to the home team to be sufficiently talented to score this "must win", a Kings road success would not surprise.
THERE were huge celebrations last season when Illawarra finally broke a losing streak in Perth - scenes akin to what you'd expect if the Washington Generals beat the Harlem Globetrotters. But by the time the Grand Final Series rolled around, it was back to the "same old-same old" for the Hawks as the Wildcats swept them 3-0 for their eighth championship. Certainly, Marvelle Harris' personal heartbreak with the death of his father was a factor that can't impact now, but The Jungle presents a huge first-up shock for new Hawks imports Demitrius Conger and Delvon Johnson. Perth looked pretty sharp in its opener while Illawarra basically blew a road win in Cairns. Both clubs look every bit playoff-bound but the Wildcats, at home, might just be a little further down that track. Then again, what a great way to make a statement by Illawarra...
RETURNING to Adelaide after their phenomenal performance against the NBA's Oklahoma City Thunder on Monday, jet-lag will be the only bug-bear for Melbourne on Brett Maher Court. Having held out the 36ers 99-97 in their season openers, Alan Wiggins Jr's arrival for the Sixers will be the only substantial player difference, Chris Goulding still out recuperating from an appendix operation in Adelaide a week ago. Casper Ware showed his wares against Russell Westbrook so no-one in the 36ers' lineup is going to trouble him. The question is whether the Sixers can successfully run United out of their gym in the manner they ran Sydney out of theirs. It's a tough one because right about now, Melbourne should be feeling invincible.
THERE's nothing quite like an Illawarra-Sydney matchup because this is a very special intrastate rivalry, with all the David-and-Goliath - regional team V big city - connotations that accompany it. If my predictions hold truly - and why should they? - both teams will come into this 0-2 and in that situation and with talent evenly spread, I'm going to favour Rob Beveridge's ability as a tactician over Andrew Gaze at this point in his young coaching life. Sydney looked thin after its starters, plus Jason Cadee and Isaac Humphries, the latter also still finding his way. The Hawks are rich with talent and with imports Conger and Johnson having a chance to settle in and Rotnei Clarke already sticking seven threes in Illawarra's opener, should be ripe to rip this win off the Kings.
NBL RANKINGS This Wk-Prev (Record)
8 (8) BREAKERS 0-1: Round 2 and already it is a "must win" or risk an ordinary home record.
7 (7) KINGS 0-1: Have two huge games this round and must force at least a split.
6 (6) BULLETS 0-1: Put in a solid opening effort and will need that and more in Phoenix.
5 (3) HAWKS 0-1: Like NSW counterparts Sydney, need at least a split this round. Bank it.
4 (4) 36ERS 1-1: Tough road game in Cairns backed by United again. Character test.
3 (5) TAIPANS 2-0: Started strongly and can build on that at home. Or falter.
2 (2) WILDCATS 1-0: Took care of business and now have Illawarra pursuing history.
1 (1) UNITED 1-0: Will be on a justified high after OKC performance, jet-lag the only issue.
WNBL TIPS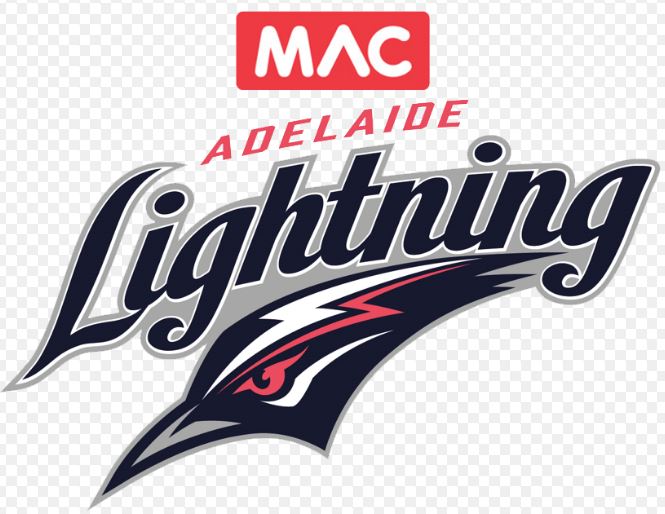 V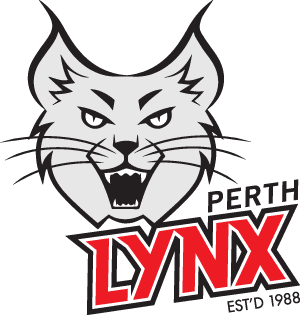 PERTH hits Adelaide with three SA juniors, Forestville Eagles teammates in Alex Ciabattoni and Olivia Thompson, West Adelaide guard Tahlia Fejo, plus former Lightning import Kayla Standish so The Lighthouse will hold no fears for the Lynx. Sami Whitcomb and new import Courtney Williams - one of the stars of Rd.1 - also can cause havoc. Adelaide looked sharp at home against Sydney and with Abby Bishop picking up her scoring against the Caps, Lightning's depth should be the deciding factor.
WILL Friday the 13th cause Bendigo to buckle when it visits Melbourne tomorrow in Geelong? Nope. Not at all. It will be Liz Cambage and colleagues who will prove too much for the Spirit, which went down last round to the rejuvenated Caps in Canberra. The Boomers opened by downing Dandenong before succumbing to Townsville and at home will have no qualms about the Spirit. Bendigo needs more players stepping up to cause Melbourne any angst and if the Boomers' shooters find their range, this could blow out.
CANBERRA was the shock success story of the opening round with two huge wins over incoming Bendigo and Adelaide. But now it is off to Townsville where the Fire take no prisoners. After falling foul of over-zealous officiating last week which rendered her mostly to a back seat in Melbourne, expect Suzy Batkovic to attack Lauren Scherf with venom and Cayla Francis won't be jogging idly either. It was such a complete team effort to beat Melbourne that it is hard to see Canberra - even at its most exciting - pinching this on the road.
THE TV game this weekend brings Perth into Bendigo for what should be a corker. If my predictions are correct - and there is no reason they should be - both teams will be searching for their first win of the season, adding to its desperation quotient. Betnijah Laney against her former club will be as much fun as listening to Fox caller Ben Waterworth wrestle with her name. Kelsey Griffin also will be a big challenge for Perth to curtail, the odds slightly favouring the home team this time around.
THE NBL has a grand final revisit this round with Illawarra in Perth, and so too does the WNBL with Dandenong in Sydney. But this is a Sydney which has only had one change to its championship outfit, as opposed to the Rangers who only retained three players from their 2016-17 runnerup. That edge in depth and understanding immediately gives the Flames an advantage, Dandenong in need of more contributors than just the Blicavs sisters-in-law. The Flames should win this.
AT home last round, Canberra was quite the colossus but this week it is away to Townsville before it even gets to host Melbourne. Most pundits have the Boomers in their top four, if not their top two, though last week the Capitals did not care who they were playing and that attitude will serve them well again. Nat Hurst was an assist-dishing superstar and containing her presents its own set of headaches for the Boomers' backcourt. But Cambage and O'Hea will be migraines for Canberra.
WNBL RANKINGS This Wk-Prev (Record)
8 (7) LYNX 0-1: Lost at home and now have a tough road double in Adelaide, Bendigo.
7 (4) SPIRIT 0-1: Losing on the road to start was unexpected and need a split at least.
6 (6) RANGERS 0-1: Facing a tough season if they drop too many early.
5 (3) FLAMES 1-1: Bounced back after Adelaide loss and start favourite at home.
4 (5) LIGHTNING 1-1: Spanked Sydney and definitely have the depth to do some damage.
3 (8) CAPITALS 2-0: Easily the best story of Rd.1 but now comes the challenge to maintain.
2 (2) BOOMERS 1-1: Rd.1 went much as expected but this one is a chance to build record.
1 (1) FIRE 1-0: Showed depth and championship qualities and will only get better.
PS
Darryl "D-Mac" McDonald has asked for his suit jacket back from Dean Vickerman. Obviously, the pants didn't fit...