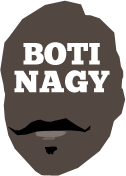 ---
Advertising opportunities available.
Please contact me.
---
ACE Rankings/Tips 3: Which way McKay?
Tweet
WOULD it surprise you greatly if the Wildcats pulled the trigger on import Derek Cooke Jr and snatched Jameel McKay away from Adelaide?
The 36ers were keen to secure the 206cm import "big" who last year joined Bryce Cotton and Casey Prather as Perth's championship-winning US trio.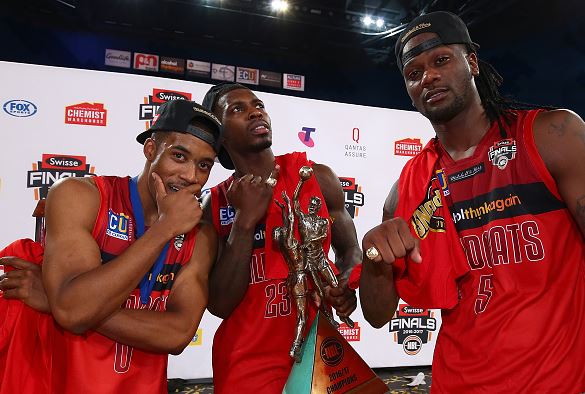 CHAMPS: From left, Bryce Cotton, Casey Prather, Jameel McKay.
Adelaide was moving on McKay this week after losing import Alan Wiggins to a broken arm. That was after he replaced Ronald Roberts.
McKay would be a good athletic fit for the Sixers, a fact which shouldn't surprise anyone if it was a factor in forcing Perth's hand.
The 206cm Cooke, 26, saw just 4:01 of daylight in Perth's 74-64 win over Illawarra, missing one shot, grabbing a steal and picking up a foul.
In the 96-86 win over Brisbane, he logged 6:32 for one rebound, a steal and a turnover.
Perth historically doesn't usually dawdle too long. It has a culture of winning and being ruthless to maintain it. Just think Jaron Johnson last season.
Yesterday, McKay, who is in the US after being released by Spain's Bilbao Basket, tweeted:

It wasn't a tweet which filled Adelaide full of joy.
MEANWHILE Cairns has secured former Melbourne United big-man Chris Patton to fill in for injured centre Nate Jawai.
Jawai suffered a torn ligament in his foot in the first half of the Taipans' season-opener against Illawarra and was ruled out for 12 weeks.
"We wouldn't have had an ability to replace Nate so quickly without the full support of Telstra Business Centre Cairns," Taipans general manager Mark Beecroft said.
"Troy Stone, in his voluntary role as President of the Board, has also facilitated this player sponsorship and it will ensure the best possible outcome for the team, at this point of the season."
Telstra Business Centre will be Patton's player sponsor and he will also be committed to its commercial engagements and marketing activations.
Patton, 208cm, played SEABL with the Kilsyth Cobras this year, averaging 17.5ppg and 7.8rpg.
NBL TIPS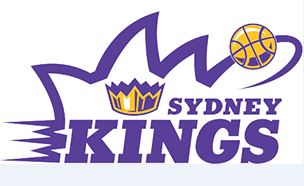 V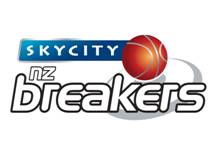 NEW Zealand again hosts Sydney Kings, albeit with the visitors replacing the injured Kevin Lisch and now suiting Jeremy Kendle in his place. Breakers star Kirk Penney carved up the Kings in the first half last week but it came down to a last-shot basket by DJ Newbill to get New Zealand across the line. Kendle may not be Lisch but if Sydney can show the fortitude and commitment it did in the second half, and again in its win over Illawarra, it most likely can force this to the wire. The Breakers remain a long way from where they aim to be suggesting a Sydney "upset" is on the cards.
IT'S Game 1 of this season's burgeoning Queensland intrastate rivalry with Cairns at Brisbane for the Bullets' first home game after road beatings in Perth and Phoenix. The Taipans will want to bounce back quickly from last week's home humiliation at Adelaide's hands and Scoochie Smith will need a big game to contain Cairns' 2016-17 MVP and Bullets defector Travis Trice. Brisbane has had time to recover from its game against the NBA's Suns and now has the benefit instead of the experience it picked up from that contest. That may be enough to prove the difference.
THE year's first "blockbuster" between the two teams most have selected to be meeting again at the season's pointy end should have The Jungle in a frenzy. Melbourne will hit Perth with the Wildcats' two-time MVP Casey Prather in United's lineup, along with Chris Goulding for the first time since having his appendix removed in Round 1. United was supremely confident last week as it dismantled Adelaide and Goulding's return only makes it tougher. Casper Ware currently is looking like the league's MVP, now Bryce Cotton will need to rise to the occasion. We know he can. Two richly talented, deep and experienced teams ... the smart money says stay with the home team, especially in Perth. But I've never been that smart, so I'm tipping Melbourne.
JOEY Wright was less-than-pleased with how his 36ers responded against Melbourne at home after beating Cairns on the road last round. Any air of cockiness was quickly slapped away by United and for the Sixers to return to the winner's list against the Kings, they need to focus on and execute what they do well. Tough defence generates their running game and it showed when they beat the Kings a week earlier in Sydney. Other than an outstanding first half against Melbourne in Round 1, Nathan Sobey has been absent offensively, Matt Hodgson regularly flirts with foul trouble and if not for Mitch Creek's consistency, Adelaide would be worse off than 2-2. Brad Newley rarely fails to fire in front of his friends and family but with Shannon Shorter back, expect a fierce 36ers' win.
PAUL Henare came up with some great strategies last season for New Zealand against Melbourne but there's a talent discrepancy now which previously wasn't quite so evident. He needs Alex Pledger, Rob Loe and Mika Vukona to keep Josh Boone, Dave Andersen and Tai Wesley away from the paint, and that's a big ask. Curtailing the shooting talents of Casper Ware, Chris Goulding, Casey Prather and Kyle Adnam also will be challenging for the Breakers, a team in transition and still not confident of its new identity. The veterans need to shape up, plus Shea Ili and Finn Delany must do more or this won't just be a United win, but a blow-out.
BRISBANE blazes into The Sandpit with Illawarra still reeling at its own ineptitude and desperate at home to finally end its losing skid. Erased 3-0 by Perth in the 2016-17 Grand Final and now 0-3 in 2017-18, it is a while since the Hawks soared. AJ Ogilvy has been struggling and the Hawkls have lacked punch. Rob Beveridge will have his men fired up for this though - although we did expect that in Sydney but instead it was a 16-point reversal. A week of training and getting back the belief and winning mindset suggests Illawarra will not start 0-4. They're my tip but check Brisbane's odds.
CHRIS Patton is no Nate Jawai but his signing does provide some big-man relief for Cairns against a Perth frontline boasting Angus Brandt, Matt Knight, Lucas Walker, JP Tokoto, Jesse Wagstaff and Derek Cooke. And Greg Hire doesn't mind a rebound either. (As you know, Cooke's numbers haven't been setting the world on fire though and this might be his last chance to show what he has to offer.) At this stage, Perth owns a big edge across its frontcourt, and Orange Army fans won't have difficulty remembering what superstar guard Bryce Cotton did to the Taipans in the 2016-17 semis, scoring 34 in a 91-69 rout. It's tough to pick against Perth.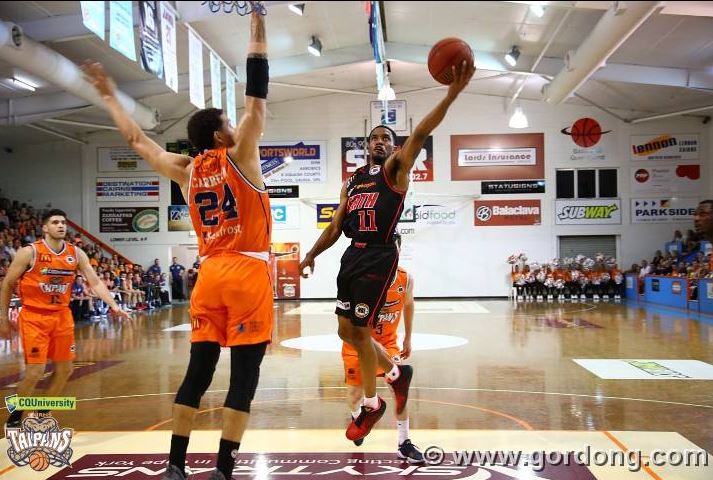 MONEY MAN: Bryce Cotton = Bad memories for Cairns. Pic courtesy Gordon Greaves.
NBL RANKINGS This Wk-Prev (Record)
8 (5) HAWKS 0-3: At home at last and must find the way to restore their self-belief.
7 (6) BULLETS 0-1: Fought it out in Phoenix and will be better for that this round.
6 (7) KINGS 1-2: Capable of snaring a split if they remember to make a defensive effort.
5 (8) BREAKERS 1-1: Looked good early but gave Sydney a sniff which could now prove costly.
4 (3) TAIPANS 2-1: Took a welt from 36ers and must at least split this round.
3 (4) 36ERS 2-2: Looked great, then grated as too many lost focus on what makes them tough.
2 (2) WILDCATS 2-0: Haven't put a foot wrong yet and this is a great early challenge.
1 (1) UNITED 2-0: Get stars back and will want to rise to this early season showdown.
WNBL TIPS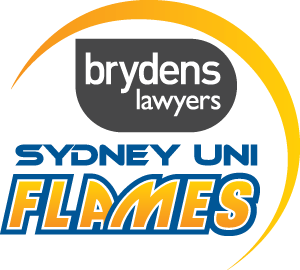 V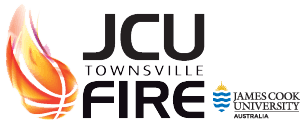 YOU better believe Townsville is fired up and ready for defending WNBL champion Sydney after being eliminated by the Flames in straight sets in the 2016-17 semi final series. This time though, Sydney's new "3-point specialist" Asia Taylor faces a genuine inside/outside threat in Cayla George while fellow Twin Tower, Suzy Batkovic, will be giving Jennifer Hamson hell. Sydney has relied heavily on its starters and Townsville's ability to go deep into its bench suggests the Fire has less Flames to extinguish this time around to claim another victory.
WHAT on earth was that 43-point third quarter about last week as Bendigo turned the Lynx into the Sphinx? If ever the Spirit could have been second-guessing themselves, it would have been after being hammered by Melbourne. Instead they shrugged, went with "we had key people missing" and turned around to hand Perth a whopper of a 35-point beatdown. Can Perth make a 36-point recovery in a week? Only if its new team sorts out who is doing what because right now the Lynx have a lot of hero-wannabes and are looking like zero-wallabies. Bendigo again, but in a much tighter contest.
ROCKING into Adelaide, Bendigo will find the new Mac Lightning a whole different proposition to the past two years, Abby Bishop leading from the front and Lauren Nicholson proving to be the recruiting coup of the off-season. Everyone expected Nat Novosel and Nic Seekamp to be prize pickups but Nicholson and Vanessa Panousis were the ones few guessed could have such a profound impact, and so soon. Defending Betnijah Laney - an absolute favourite of mine and a superstar - and Kelsey Griffin will cause Adelaide headaches, while players such as Nadeen Payne and Ashleigh Spencer love coming back to town. But this time, Adelaide will eke out the victory.
DANDENONG is not exactly off to a flyer, although it was stiff to miss out on a road win at Sydney and does have centre Kayla Pedersen running into form. That's good news as she and Carley Mijovic will have their work cut out against Townsville's Twin Towers of Batkovic-George. The Rangers were always going to be heavily dependent on "SaSt" - Sara and Steph Blicavs - but now really must find a greater cross section of contributors or run the risk of Mia Murray, Lauren Mincy, Micaela Cocks and Darcee Garbin running them out of their own gym. This could be the win that puts Dandenong's season back onto the rails.
OH my. The horizon doesn't look any less bleak for Perth as it crosses the country to face in-form Melbourne. Liz Cambage has taken no time at all to find her productive form and she is surrounded by a quality cast that could make the Lynx look like Jar Jar Binks - awkward and out of place. While Perth ignores its potential star wars, it will struggle to move forward. Its playing roles need far clearer definition and Nat Burton needs to find the form she's never had. It appears a very tall order unless the Lynx have done some serious soul-searching this week.
CANBERRA was brought back to Earth with a thud by Melbourne but just as it has shown no fear of any team this season, it won't be upstaged either by Dandenong. If the Rangers are expecting a soft night in the capital, they will receive a rude shock. Nat Hurst is the player Tessa Lavey could one day be, Rachael Jarry knows the Rangers well while Lauren Scherf WAS a Ranger. Throw Abbey Wehrung into that mix with imports Jordan Hooper and Mistie Bass - not to mention Kate Gaze or Ezi Magbegor, although I think I just did - and Dandenong has a long day ahead. Caps again.
WNBL RANKINGS This Wk-Prev (Record)
8 (8) LYNX 0-3: If they cannot get a split this round, the season will be close to gone.
7 (6) RANGERS 0-2: Another team desperately needing a split, at worst. It can get both.
6 (3) CAPITALS 2-2: Reality check but now they know what it will take to play finals.
5 (7) SPIRIT 1-2: Ignore the Melbourne loss but then the Perth win was pretty crazy too.
4 (5) FLAMES 2-1: Finding their way back up the ladder after a narrow home escape.
3 (4) LIGHTNING 2-1: Have a newfound, genuine belief. And Abby Bishop. A superstar.
2 (2) BOOMERS 3-1: Will be watching Townsville's results with interest and on a roll.
1 (1) FIRE 2-0: Have the Sydney demon to exorcise before coming back to Dandenong.
PS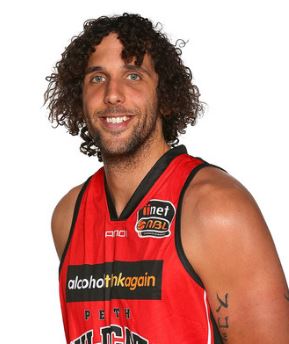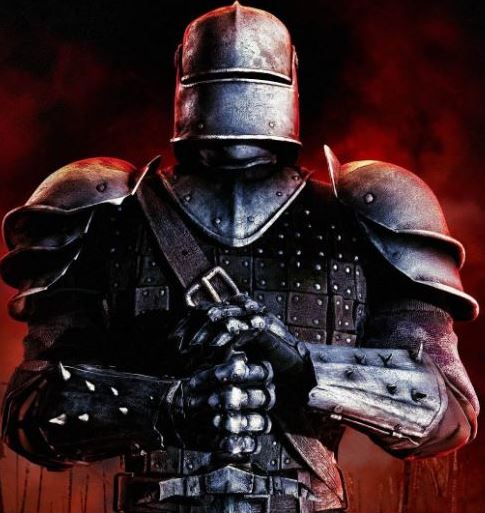 MATT ... KNIGHT
(One way to stay healthy...)