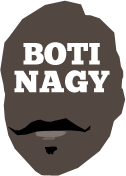 ---
Advertising opportunities available.
Please contact me.
---
Adelaide Lightning 5.0
Tweet
MAC Adelaide Lightning tonight pushed their WNBL winning streak out to five with an emphatic 93-73 rout of championship contender Canberra, video of their teamwork worthy of a time-capsule.
Watched by Opals coach Sandy Brondello, Lightning players dished 26 assists and their defensive intensity made the Capitals commit 21 turnovers, as Titanium Security Arena hummed with stunned pleasure.
Adelaide's ability - and desire - to find the open player led to better than 49 percent accuracy from the floor as Chris Lucas' team continued to produce the most attractive basketball being played in Adelaide, and also in the WNBL.
Even the officiating crew of Elliot Green, Justin Hamilton and Vanessa Devlin was excellent, keeping their games at the level being played - which was of super calibre.
The Caps opened with a 5-0 start, Kia Nurse hitting an early 3-pointer but again stifled by Lauren Nicholson and well held to nine points on 3-of-12 shooting.
From 6-9 behind, Adelaide went 9-0 and already the foundations for the victory were being laid, Kayla Alexander (22 points, 10 rebounds, three assists, one steal two blocks) effective and Nia Coffey (below) en route to a 15-point first half.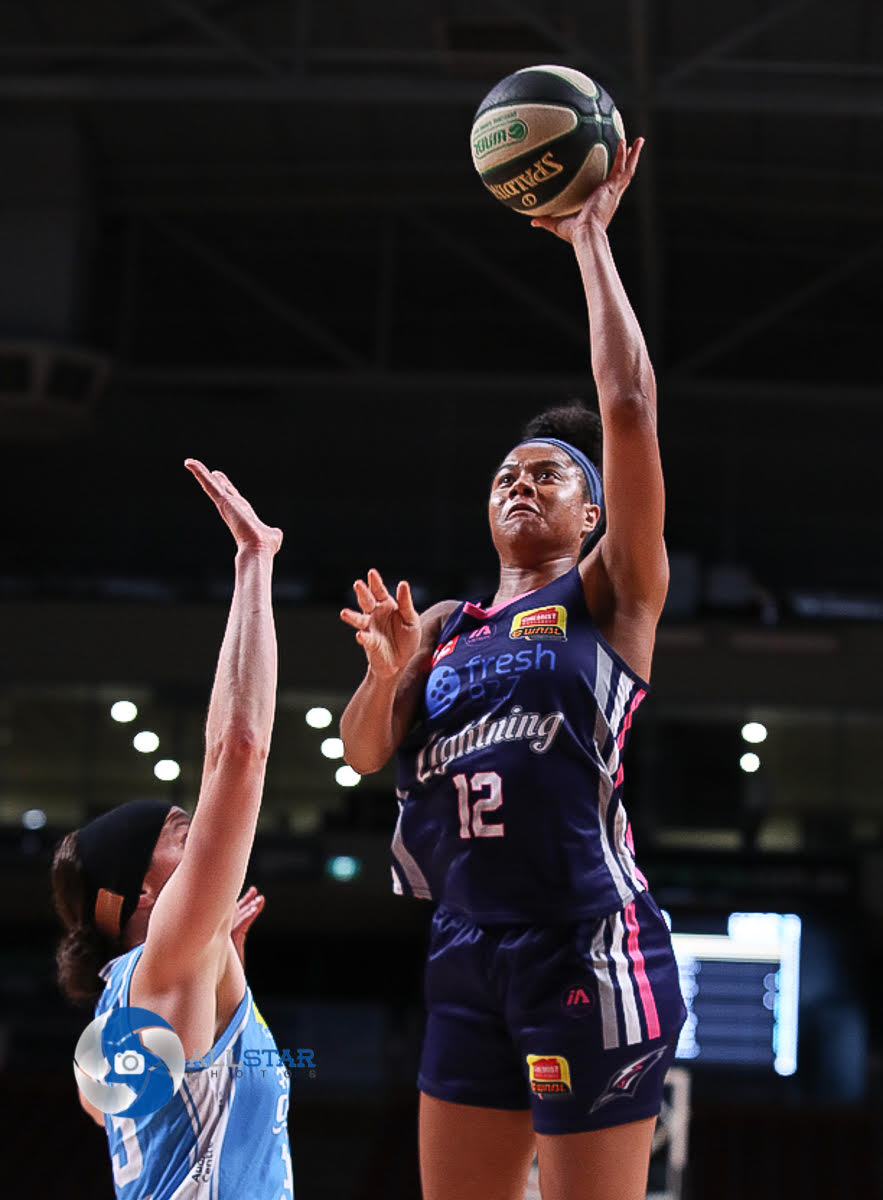 Down 30-31 in the second quarter, Lucas took time-out, forcing one from Caps coach Paul Goriss minutes later after again jumping ahead 36-31.
Marianna Tolo (16 points, eight rebounds, three assists, three steals, five blocks) and Kelsey Griffin (18 points, six rebounds, one assist, two steals), kept Canberra around the mark, Adelaide ahead 41-36 with 3:25 left.
Steph Blicavs then struck a corner 3-pointer from one side, before an encore 3-pointer from the opposite corner as Lightning broke 47-36 clear.
Griffin pulled two back before Coffey (21 points, seven rebounds, seven assists, one steal) hit a jump shot and a triple-sandwich, with Nicholson providing a filling basket in between and 54-38 halftime buffer.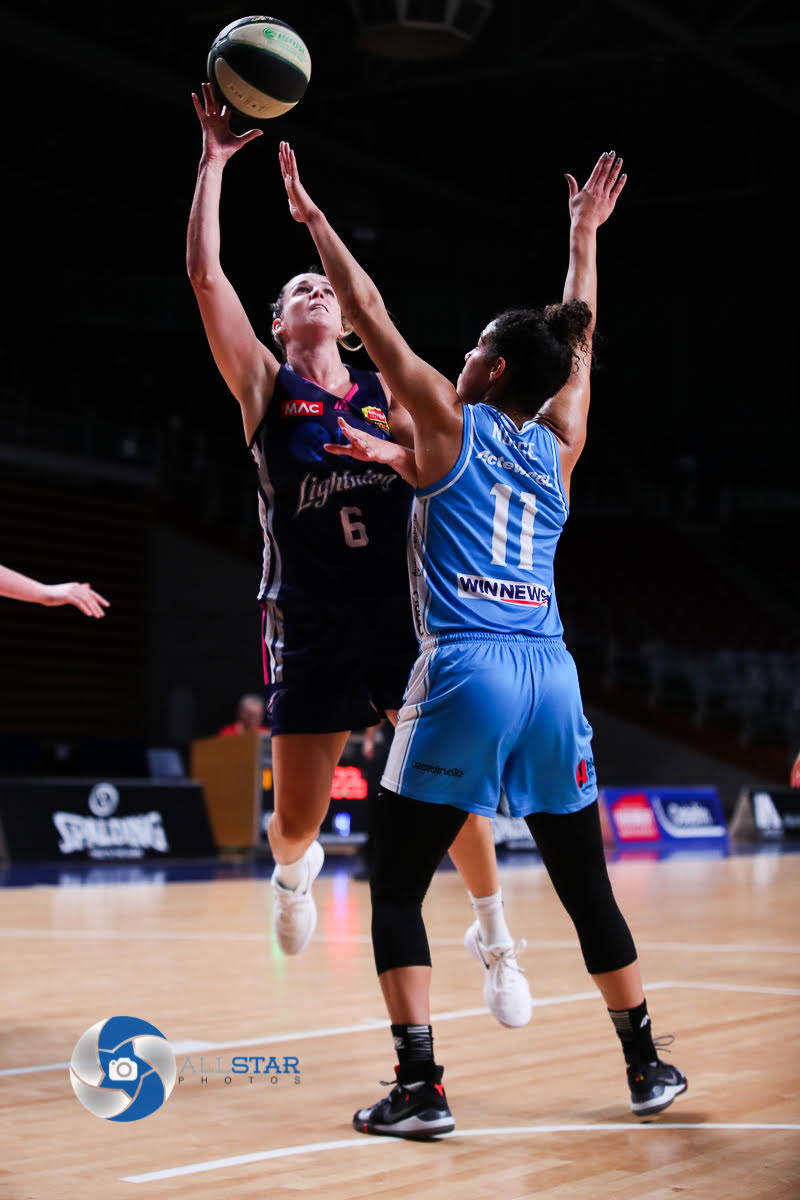 Blicavs (above), Coffey, Alexander and Nicholson burst Adelaide into the third quarter with an 8-0 start for 62-38 and the Caps were spluttering in disarray.
Crossing the interval, it was a 15-0 streak of Lightning and it only became more blinding for Canberra as Colleen Planeta connected and Adelaide's margin continued to bulge.
The Capitals went increasingly solo, were 51-70 in the hole with a period to play, then gave up the final quarter's first nine points as Adelaide wrapped up its fifth straight win in extraordinarily convincing fashion.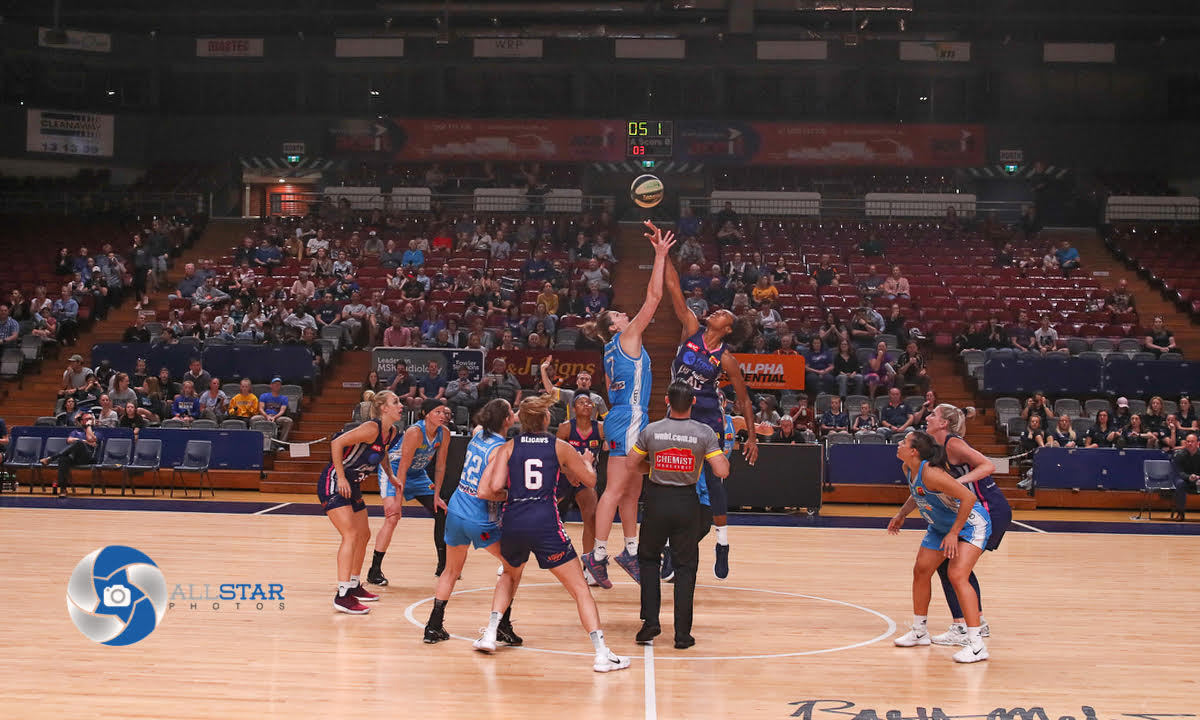 Unfortunately for Adelaide fans but superb for the league, rival contenders for spots in the Final Four - Dandenong and Townsville - both also won important clashes tonight, the Fire, minus injured Suzy Batkovic, particularly impressive smashing league-leader Perth.
Dandenong doused the Flames by 33 and regain Sara Blicavs (knee) for Sunday's home game to Bendigo.
Tonight's key losers, first-placed Perth (9-4) and third-ranked Canberra (7-5) meet on Sunday, meaning another loss for one of them and the gap between the "finals-bound" top three - Melbourne (9-5) hosts Adelaide - and the pack shrinking at a startling rate.
WNBL Tonight
JAYCO DANDENONG RANGERS 106 (Cole 31, Laney 16, Mijovic 13, Lavey, Jarry 12; Laney 9 rebs; Todhunter 8 assts) d SYDNEY UNI FLAMES 73 (Tupaea 16, McSpadden 12, Panousis 11, Smart 10; McSpadden 10 rebs; Snell 6 asts) at The Law Court, Bryden's Stadium.
MAC ADELAIDE LIGHTNING 93 (Alexander 22, Coffey 21, Blicavs 17, Nicholson 12, Planeta 11; Alexander 10 rebs; Clydesdale, Coffey 7 assts) d UNI of CANBERRA CAPITALS 73 (Griffin 18, Tolo 16, Wilson, Mitchell 10; Tolo 8 rebs; Rocci, Mitchell, Wilson 4 assts) at The Lighthouse, Titanium Security Arena.
JCU TOWNSVILLE FIRE 97 (Madgen 20, Malott 19, Cocks 14, Samuels 12, Mincy 11, Aokuso 10; Garbin 9 rebs; Donnelly 5 assts) d PERTH LYNX 72 (McPhee 16, Taylor 13, Mansfield 10; Taylor 7 rebs; Farnworth 6 assts) at The Fire Station, Townsville Stadium.