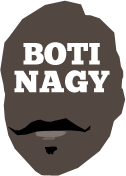 ---
Advertising opportunities available.
Please contact me.
---
AFL is coming for our gals
Tweet
LAST weekend in South Australia's SUNDAY MAIL newspaper, it ran a feature on how the new AFL women's league would impact on women's sports generally. This is the full text of basketball's position.
BASKETBALL may appear the most vulnerable team sport ahead of next year's advent of the AFL national women's league, but any "hit" will be minimal.
That's the opinion of Basketball Australia's High Performance and National Teams general manager Jan Stirling, who concedes her sport will be targeted.
"One of the things we do need to be mindful of is how many basketball players have done well with the transition to footy," Stirling said.
"Scott Pendlebury is the perfect example."
A Victorian state junior basketball player, Pendlebury famously turned down the sport's last scholarship at the Australian Institute of Sport in Canberra to play AFL for Collingwood, and Patty Mills took up his vacancy.
"We'd be silly not to think our players wouldn't be targeted," said Stirling, who coached Australia to the FIBA World Championship gold medal in 2006 and worked with Port Adelaide's AFL team from 2010-15 as a consultant to the coaches while helping with the leadership program.
But Stirling is convinced basketball ticks a number of boxes where football will be found wanting.
"Australia just won the FIBA Under-17 World Championship," she said.
"It's a world game and there are so many pathways available for girls in the sport.
"There's the Olympic Games and we're also sending a women's team to the world 3-on-3 championship.
"Footy has a very restricted pathway. Maybe we need to promote our international advantages more.
"Let's also not forget there's still heaps and heaps of information coming out and being shared about the effects of concussion.
"Do you want to put your daughter, say your 11-year-old, into a concussion sport?
"And let's face it, those girls wanting to play footy will want to show they're just as hard at it as the guys."
While there are no longer huge salaries in our domestic WNBL - the days of Lauren Jackson earning $250,000-plus in Canberra are long gone - Australia's best players still can earn well in the WNBA, Europe and Asia.
The maximum salary in the WNBA is $US111,500 and minimum $US39,676 and there are additional bonuses.
Playing on a championship team earns each player an additional $US11,025, the runners-up each pocketing a further $US5513.
League MVP picks up $US15,000 and there are cash incentives for All Stars and other award winners.
"A couple of the state association CEOs have asked if we (BA) have a strategy (for the AFL women's league), so it has been raised," Stirling said.
Basketball SA chief executive, Mark Hubbard, said there was a chance of an impact on the local Premier League initially and possibly on country basketball where girls often already played multiple sports.
"Any sport needs to be aware it's a competitive market but I wouldn't say we're concerned," he said.
"There are a great amount of opportunities for women and girls in basketball."
While Beijing and Rio Olympian, Erin Phillips, daughter of Port Adelaide and Collingwood great Greg Phillips is precisely the type of identity the AFL needs to lure, her Power allegiance makes it unlikely.
FOOTY COUP? Erin Phillips can play footy with the best of them, but she is a Port gal.
Phillips has played in the annual Slowdowns in Adelaide and is the high profile type sportswoman the AFL will target, although it has an Adelaide Crows team out of SA. Phillips is all Port.
And she's not the most likely type to make a code switch.
"Probably the girls at the Australian sort of level will stick with basketball," said Shannon Seebohm, coach of our gold medal-winning world under-17 champion Sapphires.
"But at WNBL level, where the contracts aren't fantastic, I'd be quite worried about it if I was a WNBL coach.
"The skill set seems quite transferable and that ability to play in a confined space, plus the AFL is big on long, tall athletes.
"The fact the WNBL isn't currently on TV could also be quite damaging.
"It's a lot easier to get sponsors if their brand will be broadcast nationally.
"But we've been one of the world's premier nations in basketball for 20 years and I don't expect that to change."
Not in the immediate future anyway.