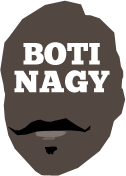 ---
Advertising opportunities available.
Please contact me.
---
Boomers-USA: The Good, the Bad and the Ugly
Tweet
LAST night may well have been a watershed night for basketball in Australia with a record crowd of 51,218 in attendance at Melbourne's Marvel Stadium to see the USA beat the Boomers 102-86. But unfortunately, it wasn't without its downers, either.
The Good
COME on now. 51,218 people at a game of basketball in Australia and some paying $1500 for their seat?
This is like a fantasy-come-true for those of us who have hoops in our veins and watched Australian teams barely fill 3000-seat venues such as Apollo Stadium in Adelaide for a Boomers-USA game ahead of a World Cup. (Back in 1978, if you were curious as to when.)
Marvel Stadium looked awesome and the atmosphere coming into my lounge-room via SBS was something very special and unique.
Not sure how many people were watching this one in the comfort of their own home but if 50,000-plus were there in attendance, fairly confident the interest didn't peter at Victoria's borders.
Let's not even seek to debate this - Melbourne is the sports capital of the world (not just Australia) and has proven it countless times for other events such as rugby league and soccer.
So this was a huge night for our sport, and USA coach Gregg Popovich and his team played their role completely appropriately.
The pre-show provided by the Australian Indigenous Basketball and Kingdom of Hawai'i sportsmen and women (below) also was significant in making the night the event that it was.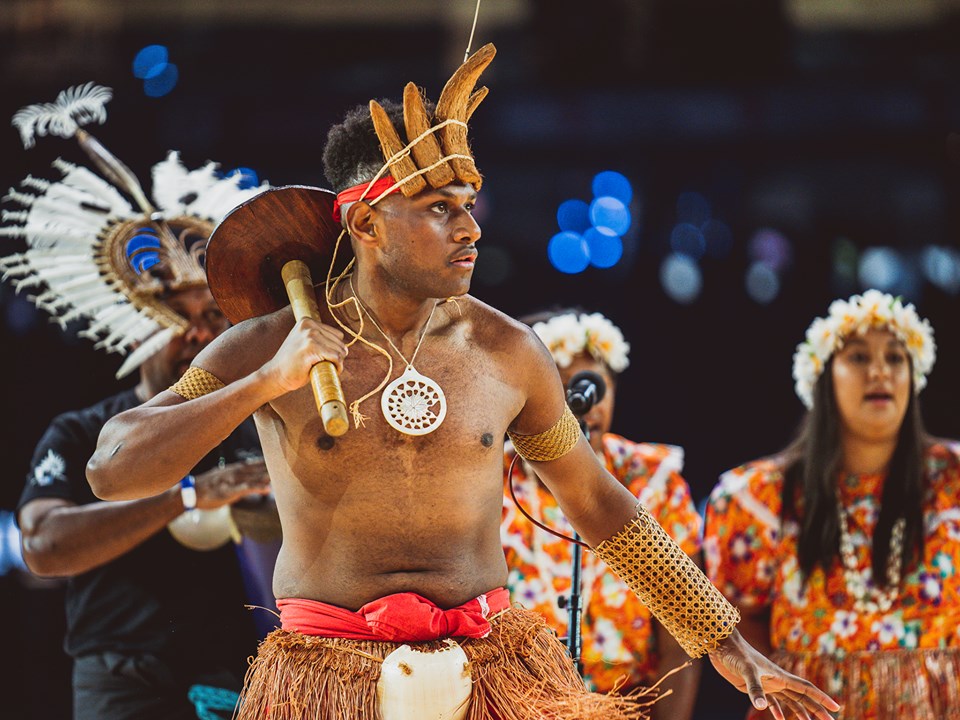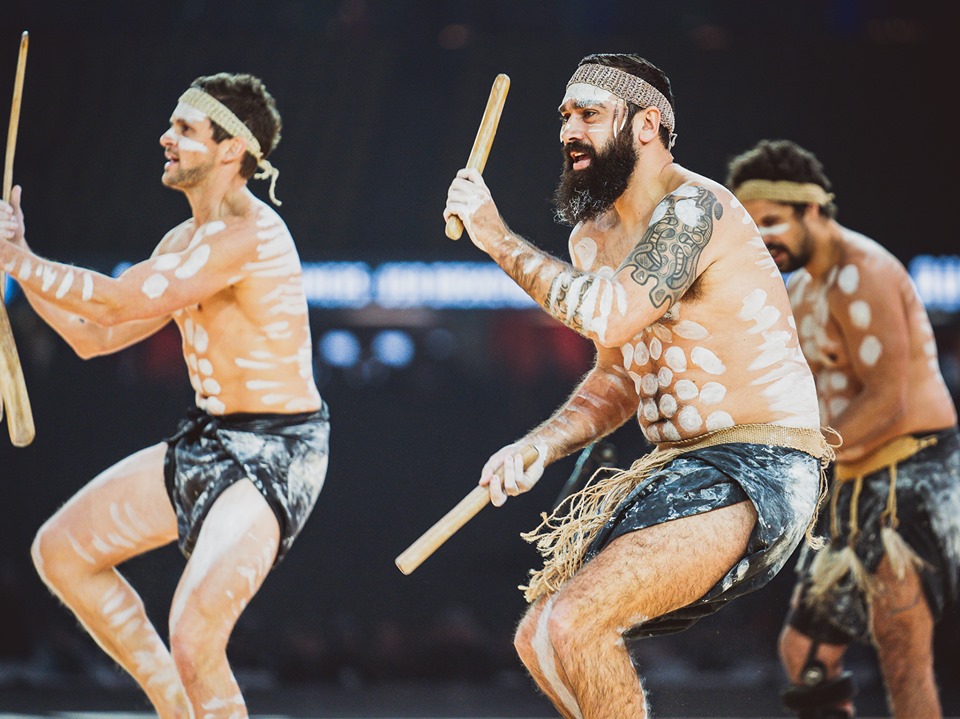 (More 'Good')
THE Boomers put it to the Americans for a half and when Andrew Bogut pulled his fake-handoff, spin to the hoop throwdown dunk for a 25-22 lead, Aussie fans could not have been happier.
Of course, the US response was instant and significant, requiring another fightback capped by Patty Mills' triple to close within 43-44 at halftime.
After the interval, Kemba Walker was magnificent, the USA's 32-18 third period making the final quarter academic.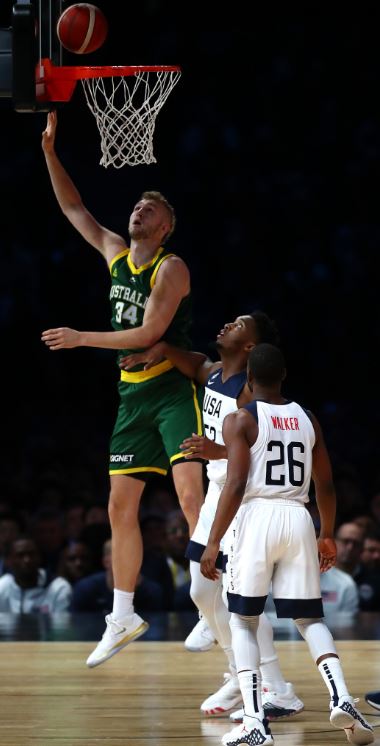 But Australia had much to like, especially Chris Goulding (19 points, 4-of-6 threes) responding to his role as a key off-the-bench shooter and some of Bogut's five assists, which were breath-taking.
Jock Landale (pictured) also wasn't out of place as a starter - yes, we saw him start in the games against Canada but this was the first time when both Aron Baynes and Bogut were suiting.
Renae Ingles on the free-to-air television coverage was a natural and always a welcome break.
Personal favourite "Good" moment? Coach Popovich running down an errant ball over the USA baseline during the second half.
The Bad
USA winning the boards 54-36 and able to shoot at 48 percent against what was a better Boomers defensive effort for the most part, was hardly thrilling.
Some of the Aussie defence on the shooter coming off the pick-and-roll was very ordinary.
Joe Ingles also needs to get a bigger piece of the offence.
The Ugly
WE cannot pretend there wasn't an issue with a number of fans who paid good money for what turned out to problematic seating and sight-lines.
The issue was sufficiently topical to prompt Basketball Australia to release the following statement today:
"Last night was the biggest basketball event ever staged in Australia, which is likely to be surpassed on Saturday when the Australian Boomers and USA Basketball battle it out again at Marvel Stadium.
"Over 51,000 fans attended the event and it is worth noting the feedback to us has been strongly positive. Clearly there have been some fans that feel their expectations were not met on their purchased seats.
"TEG Live and Marvel Stadium worked with a number of fans at the game to make alternative arrangements. Of the 11,000 fans who purchased floor seating to last night's game, only 200 people were relocated. They were relocated promptly without issue and just two refunds were requested.

"Tickets for the event started from $69.90, which is reasonable and typical for a major international event. Ticket prices on the floor started from $149.90 in the rear sections, increasing in price the closer the seats were located to the court.
"We appreciate that it was a different viewing experience than many basketball fans are used to because the event was staged within a traditional football stadium.
"There were 14 massive video screens to augment the live action, including providing action replays, statistics and video pieces to keep the audience entertained.
"These games feature the best available players that have been selected to represent their respective nations at the 2019 FIBA Basketball World Cup in China later this month.
"The action on the court was fantastic as the Boomers took it up to USA Basketball for most of the game but the class of the current World Champions shone through in their 102-86 victory.
"The pre-game entertainment was exhilarating and created a concert-style atmosphere, setting the scene for the on-court battle.

"Basketball Australia and TEG Live are looking to a further history making encounter tomorrow at Marvel Stadium in front of an expected record crowd for a basketball game in Australia."
So that's the official statement. Here's one from Oscar-winning actor Russell Crowe who was at the game and tweeted: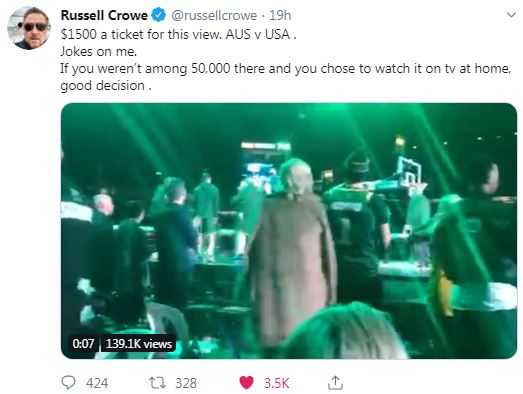 Having attended a few outdoor rock concerts outside on plastic chairs at Adelaide's Botanic Park and paid heavily for the privilege, last night's discomfort, in itself, was no surprise. But at least at the concerts, the acts were on an elevated stage so sight lines were never compromised.
Sorry, but that isn't where the "Ugly" ends, sadly. Either RJ Hampton and Lamelo Ball, the marquee names of the NBL's Next Stars program, did not know they were still on camera while being interviewed by Shane Heal alongside league CEO Jeremy Loeliger on TV, or they didn't care.
But they definitely acted like a pair of 18-year-old kids in Australia for a good time during another of a few cringeworthy on-air moments.
So there it is, The Good, The Bad and The Ugly of an event which only should have fallen into the first category. There certainly were enough people willing it to be so.
Game 1: USA 102 (Walker 23, Turner 15, Mitchell 13, Kuzma 12, Tatum, Brown 11; Turner 14 rebs; Tatum 4 assts) d AUSTRALIA 86 (Goulding, Mills 19, Dellavedova, Landale 10; Landale 7 rebs; Dellavedova 6 assts) at Marvel Stadium, Melbourne.