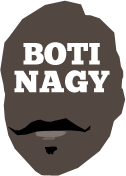 ---
Advertising opportunities available.
Please contact me.
---
Andy wins CotY again
Tweet
SPECULATION Perth Lynx coach Andy Stewart might have been skating on thin ice after his team's straight sets expulsion from the WNBL semis slipped to the back-burner today with news he again is the league's Coach of the Year.
Stewart has held the Lynx's coaching role for three years since the NBL's Perth Wildcats took over the struggling West Coast Waves. He has brought the club to the post-season in all three seasons.
And that was after 15 years of playoff spectator status for the west's WNBL program.
He steered the Lynx to the Grand Final Series in his rookie season, back to the semis again last year and had Perth poised for a big finish after claimning the regular season championship and a club record 14-win streak in 2017-18.
But an absurd WNBL decision to rush the semi final saw his Lynx in Canberra and Townsville in the last round of the regular season, then in Melbourne for Game 1 of the semis against the Boomers three days later. Two days later in Perth and that draw helped expediate the Lynx's unexpectedly hurried demise.
Down 0-1 and returning to Perth for Friday's Game 2 "home court advantage", the Lynx mustered just one good quarter against Melbourne before degenerating into solo "hero ball" and being eliminated 2-0 by a focused and on-point Boomers' outfit.
Despite a 46-23 win-loss record and a 67 percent success rate, some were viewing Perth's lack of a championship and the manner in which it bowed out as sure to signal the end for Stewart.
(The Wildcats took nine years to win their first crown so it may be an unreasonable expectation.)
"It's always an honour to be acknowledged by your peers, but really great players make coaches
look good, and this has been an excellent group to coach," Stewart said in a WNBL release.
"We had a solid recruiting plan that committed us to a style.
"After a 0-3 start and sitting on the bottom of the ladder, there were obviously some concerns. The fact that these young ladies stayed committed to our plan reveals the character of the group.
"It's hard to bring a season's activity down to one major takeaway.
"Our culture was solid, we are convinced of our game style and, although it's incredibly frustrating
that we faltered in the finals, we are convinced we are on the right path."
Sydney Uni Flames coach Cheryl Chambers, whose defending champs also bowed out in straight set semis, was runner-up after last year beating Chris Lucas for the individual accolade.
Lucas again was prominent in 2017-18, finishing third in the voting.