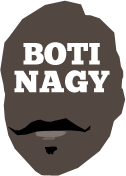 ---
Advertising opportunities available.
Please contact me.
---
ANZ for WNBL?
Tweet
THE first call Basketball Australia boffins should have made at 9.00am yesterday was to the ANZ Bank.
After sponsoring the ANZ Championship, the two-nation Trans-Tasman netball competition through its nine-year life, Netball Australia is moving "in a new direction" with next year's "Australian League".
The bank has subsequently revealed it was surprised by Netball Australia's decision to reject its offer to continue its sponsorship, ANZ's deal the largest women's sports sponsorship in Australiasia.
So what are we waiting for?

If netball has a better deal in the wings - and it does - more power to it. But BA should be jumping at the chance to snatch up the ANZ before the AFL finds a way to incorporate it into its 2017 women's competition.
With the NBL announcing it not only has a TV deal for all of its matches to again be seen live on Fox, augmented by its NBL-TV platform options, again having the WNBL off air should not be an option for BA.
Sure, whack it in the too-hard basket prior to yesterday's ANZ reveal ... but now?
BA should be all over ANZ, with an eye too on the Commonwealth Bank which sponsored netball prior to the ANZ Championship's debut in 2007.
Get the lead out, get the ladies on air.