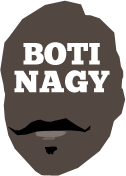 ---
Advertising opportunities available.
Please contact me.
---
Applications open for an 'assist'
Tweet

YOUNG South Aussie basketballers finding the financial harshness of the game biting too hard into the family budget need urgently to head to www.freethrowfoundation.com.au for the chance at some immediate relief.
The Free Throw Foundation has announced he release of its next round of funding to the SA basketball community through its "Assist Program".
"The Assist Program now is in its fifth year of operation and continues to enable us to achieve our goals of providing funding to basketball athletes in need," Free Throw Foundation chairman David Spear said.
"The funds are a direct result of our events and fundraising activities so far, our wonderful sponsors, with funds going directly back into the basketball community.
"As always, we follow a strict process of good corporate governance as we review all of our applicants.
"It is a difficult and time-consuming process but we have to be diligent to ensure we get the right outcomes."

Applications can now be lodged directly from the website www.freethrowfoundation.com.au and will be distributed by Basketball SA to the stakeholders throughout South Australia.
Applications close April 6, 2018.
For more information on the Free Throw Foundation, head to www.freethrowfoundation.com.au
Its regular fundraising lunches have included as guest speakers Bruce McAvaney, Ken Cole, Luc Longley, Andrej Lemanis, Joe Ingles, Mark Bradtke, Abby Bishop, Andrew Gaze and a holy host of others, making them not only a wonderful event but also the chance to mix and mingle with many of the game's greats.