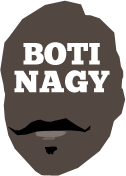 ---
Advertising opportunities available.
Please contact me.
---
B&B: A 'giant' of the game joins us
Tweet

THIS week, Brad Rosen and I managed to secure one of our game's American-born greats, North Melbourne Giants' NBL championship coach and character Bruce Palmer. Originally recruited as a player by Melbourne Tigers, he became a player-coach at Coburg Giants, then became one of the league's most innovative coaching talents.
It was his best friend, Brian Goorjian, who helped recruit him to Australia - and then later to China too - and he originally intended to stay here for one year.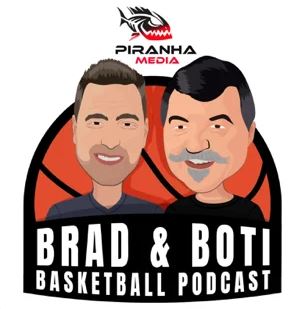 Then one more year. And ... so it went until, more than four decades later, he is an icon of the game in Australia.
He created a powerful team at the Giants before later continuing his coaching career in the NBL with Brisbane Bullets.
He was head coach there, was an assistant coach there and still lives there now, having fallen in love with the city and its weather.
We talk about his influences, including Brian Goorjian's father Ed, and of Bruce's relationship with the Giants owner who wanted him to cut Willie Simmons.
The affable American 7-foot big-man a season later teamed with Phil Smyth and Herb McEachin at Canberra Cannons to beat Palmer's Giants in the NBL championship series - a trio he still rates highly for their defensive presence and court smarts.
What really happened to end his time as Brisbane Bullets head coach and what exactly was Bruce doing in China? And how realistic were Chinese players with their NBA ambitions?
His involvement in the Australian team's Gold Medal success at the FIBA 22-and-under World Championship.
It's all here, and a lot more and all you need do is hit this link for immediate access. Or if you get your podcast action through Spotify or Apple, jump there now.
There's a quickie Rosen Rattler and a nicer Nagy Nasty to boot, so take some time and unwind.