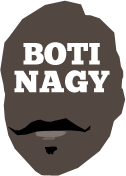 ---
Advertising opportunities available.
Please contact me.
---
B&B: All about the green 'n' gold for AV
Tweet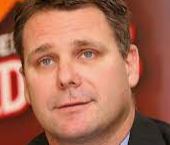 WE wanted a man with a rich Olympic history for this week's Brad&Boti podcast so Brad Rosen and I scoured our records for just the man and found the ideal candidate in Andrew Vlahov. This man was a Boomers' monster and we love this interview because he calls it as he sees it.
But that's Andrew, a straight shooter on and off the court who talks to us about his influences, including Adrian Hurley and a holy host of others.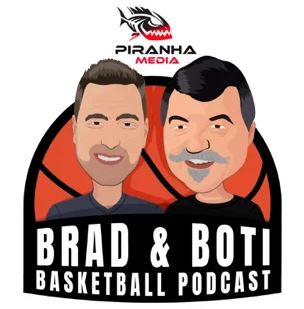 It's solid gold stuff so we continue on a little longer than our usual half hour. It is worth it.
Andrew is simply magnificent, the prototype power forward who was a giant in Wildcats' colours but throw him into the green 'n' gold and he turned into a regular beast.
Nothing was bigger for AV than representing his country and he did it through four Olympics (Seoul 1988, Barcelona 1992, Atlanta 1996, Sydney 2000) and became the template for those to follow, such as Mark Worthington, Aron Baynes and now Nick Kay.
Yes, the Tokyo Olympic Games buzz is in the air but we also probed Andrew for his origins in the sport, his time attending Stanford University - where he was not only dux of the court but also of the class - and the birth and growth of "Wildcats basketball."
Speaking of which, Trevor Gleeson's decision to leave Perth to take up an NBA coaching opportunity also didn't escape us, or our special guest.
What would Andrew do if he was owner of the Wildcats right now, in the wake of Trevor's departure?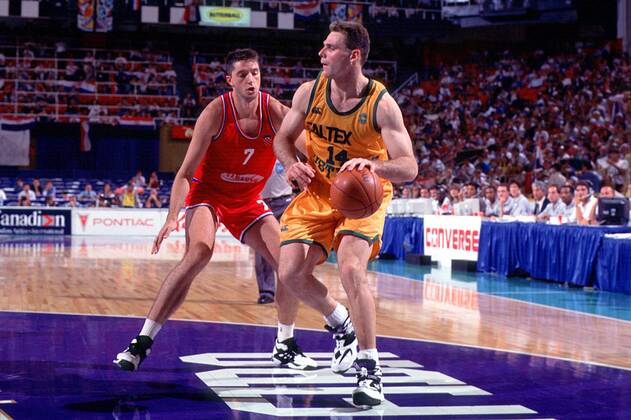 No, we ran out of time before I could ask him about his great rivalry with Brazil's magnificent Oscar Schmidt, a scoring machine who caused many international teams massive distress and repeatedly stood in Australia's way as it advanced to that 5th-to-8th group.
But here's an interesting fact about Andrew Vlahov. In three of his four Olympics, Australia played off for a medal. Pretty good strike rate.
So was he as cool as he appeared on the outside when he was first running out for the Boomers against that all-powerful visiting Soviet Union team of the late 80s?
Find out the answers to these and many more intriguing questions by simply hitting this link, or if you prefer, go to Apple Podcasts or Spotify.
Brad and I also take a look at how our Boomers are preparing in a fun episode for the entire family.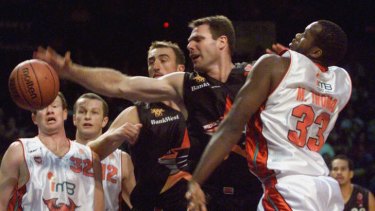 NEXT WEEK: Triple-Olympian and pioneering women's superstar Michele Timms on the Opals and our pre-Games wrap.