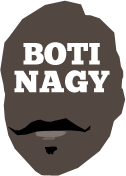 ---
Advertising opportunities available.
Please contact me.
---
B&B: Boom times with Mahersy
Tweet

WITH the Tokyo Games now in full swing, Brad Rosen and I sought out another triple-Olympian to discuss the comings-and-goings, finally securing our top priority in Brett Maher for this week's Brad&Boti podcast. No, we're not spruiking the magnificent book "Mahervellous" but he sure has some great yarns to spin.
Having represented Australia at Atlanta in 1996, in Sydney in 2000 and at Athens in 2004, Brett has tales to tell of his teams and teammates, and also the sudden fall of the USA.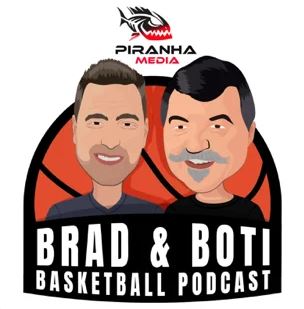 Not that we're writing off the Gold Medal-defending Americans just because France had their measure. But how that opening loss relates to Athens, where the USA did come up short, makes for a fascinating comparison.
We track Brett's journey from football to basketball, from South to Sturt and on to state junior teams and the AIS.
Three years with his hometown NBL club the Adelaide 36ers as they turned over three coaches in that time still led to the greatest career in the club's colours, his cherished #5 now rightly retired.
Even the court is named after him, such is his iconic status in Adelaide where he led the Sixers to NBL championships in 1998, 1999 and 2002.
How did Robert Rose influence his career? And who is the best import he played with considering Rose, Kevin Brooks, Darnell Mee, Willie Farley and even NBA-bound Rick Brunson numbered among his American teammates?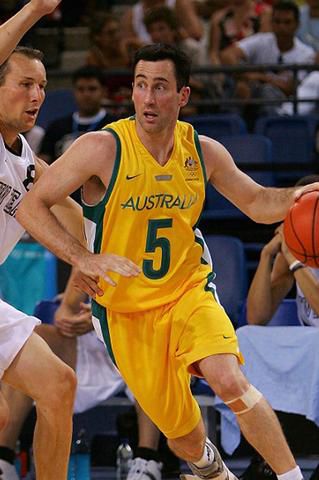 Also popping into the conversation are hallowed names such as Andrew Gaze, Mark Bradtke, Martin Cattalini, Phil Smyth, not to mention a fair look at our current Boomers in Tokyo.
That team connection to the inspirational Patty Mills also being one of Australia's flag-bearers at the Games opening ceremony and how it relates to Gaze carrying the flag at Sydney 2000 and its impact on the Boomers - it's all here.
There's even a couple of stories here that, as author of "Mahervellous! The Brett Maher Story", I was delighted to hear for the first time.
The dual-Larry Sengstock Medallist as the NBL Grand Final Series' Most Valuable Player in 36ers championships of 1999 and 2002, is as candid as always, taking us on the journey of what he, as a former Boomer, goes through now watching the current group in its pursuit of a historic first medal.
And just which player has won his unabashed support on this Boomers' roster?
The answer may surprise you.
Brett also has a theory why fellow South Aussie, Joe Ingles, plays differently for the Boomers than for the Utah Jazz. Really enjoyed working this interview with Brad Rosen but, as one of Mahersy's biggest fans and very mindful of all he did as a player and does as a man, I may be biased.
You be the judge. Hit this link, or go to Apple Podcasts or Spotify if you prefer. Just make sure you don't miss this one.