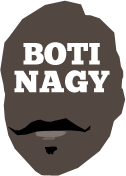 ---
Advertising opportunities available.
Please contact me.
---
B&B: Guy's 'boom times'
Tweet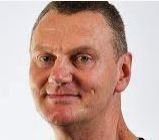 MELBOURNE Boomers have not only won the WNBL's regular season championship but also were the first to storm into the 2022 Grand Final, Brad Rosen and I grabbing coach Guy Molloy for this week's Brad&Boti podcast. Guy's gals will face Perth for the championship before he heads to New Zealand.
And what a career Guy has enjoyed in coaching including stints at Canberra Capitals, Perth and Bulleen/Melbourne in the WNBL.
He also has the reins of New Zealand's national women's team, the Tall Ferns.
Despite that extensive portion of his resume, Guy is not excusively a "women's" coach.
He has held the NBL reins of the Cairns Taipans and assisted the "GOAT" Brian Goorjian at South Dragons when they won their NBL crown.
And when his Boomers finish their best-of-three championship series against Perth, he will be crossing the Tasman to take up the head coaching role at quality NZ-NBL club Wellington Saints.
From early coaching influences in Canberra such as Cannons' legend Jerry Lee to his time alongside Goorjian, Guy has quite an amazing story to tell.
Australian Olympic captain Jenny Cheesman was one his early players while he still was learning the coaching gig but he already knew in his heart that this was the life for him.
Coaching junior state teams in Victoria and on to national junior teams, Guy has pretty much done it all, but just what is his relationship with US college coaching legends Bobby Knight and Dean Smith?
We get his views also on personalities such as Cayla George, Dwayne "Dewey" Michaels, Aaron Trahair, Michele Timms and Lindsay Allen.
On top of Guy's reminiscences and a look forward at these chop-and-change WNBL playoffs, Brad has time to give us a Rosen Rattler and my Nagy Nasty takes a look at the press conference outburst of Perth Wildcats coach Scott Morrison.
Who's making the NBL playoffs and who has let themselves down? It's all available via this link, or go to your usual podcast destinations at Spotify or Apple. It's your call!