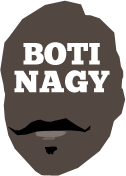 ---
Advertising opportunities available.
Please contact me.
---
B&B: Reliving Bronze with the great Danny Morseu
Tweet

THE Boomers' Bronze Medal success at the Tokyo Olympics and Patty Mills' performance moved us all, not the least of which his uncle, dual-Olympic basketballer Danny Morseu. Who better for Brad Rosen and I to talk with at our Brad&Boti podcast than the great man himself, his links including our original indigenous Olympian Michael Ahmatt.
Danny takes us through his association and connection to the Mills family and through his own stellar career which included three NBL championships.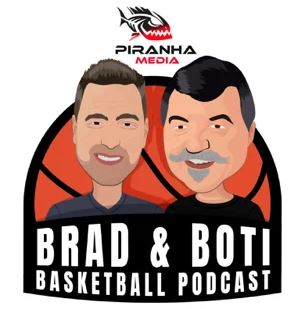 A key player on those inaugural St Kilda NBL champions - including the team which attended the 1981 World Club Championship in Brazil - Danny's travels from Thursday Island to the pinnacle of our sport is an inspirational story in its own right.
The significance of his meeting with Ahmatt, Australia's original indigenous Olympian who represented the Boomers at the 1964 Tokyo Olympics, is incredibly important.
The manner in which it connects through to Mills, who took the Boomers to their pinnacle with our first men's basketball medal, also in Tokyo, is a great story.
Danny's experiences at the 1980 Olympics in Moscow could not have contrasted more starkly with his second Games in Los Angeles, his observations of how the sport has evolved also thought-provoking.
Where did Brian Kerle, Leroy Loggins, Larry Sengstock, Cal Bruton and Nate Jawai fit into his landmark career?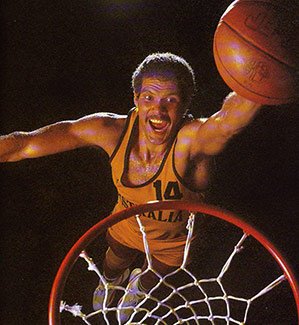 How did he adjust to a severe knee injury which threatened his career and impacted on his outstanding athleticism?
It's all here and so much more than Brad and I ever expected, some of his reminscences really taking us back to the halcyon days of basketball.
Was Brian "Kerley" Kerle the biggest coaching influence in his basketball journey?
It would seem so, considering Danny collected another NBL championship with Kerle at Brisbane Bullets.
Still heavily involved in indigenous-related activities - from aged care to coaching kids - hit this link and join us on one of the great journeys through our game.
It's a journey that continues through to our historic first men's Bronze Medal, a moment every follower of basketball in Australia felt to their core.
Quick shout-out too for Jono Slade and his suggestion we add Danny to our list of interviews. It was a very good call. We do listen to our listeners.
Trust me, check this one out. Go to your usual places for podcasts - Spotify or Apple podcasts - or click the link, and you will get a true feel of what Patty's performance also means for the people of the Torres Strait islands.