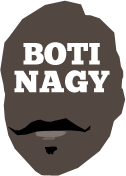 ---
Advertising opportunities available.
Please contact me.
---
BA and NZ making the best of a FIBA farce
Tweet
BASKETBALL Australia has done a great job of salvaging something worthwhile out of tomorrow night's totally farcical if not downright idiotic decision by FIBA to force an Asia Cup qualifying match between the "Boomers" and New Zealand in Cairns.
The entire event in what, due to corona-virus, is now an Olympic year is ridiculous, with BA having no access to its NBA, European or even NBL players for its Boomers team, and New Zealand in exactly the same boat.
The players representing the Boomers and Tall Blacks tomorrow at Cairns Pop-Up Arena are only truly well known by their family and friends, and while this is not meant as a slight on any one of them or any coach involved - it's not their fault we all now recognise what clever wits the F in FIBA stands for - staging such a (non-)event will basically simply cost BA a bucketload of money.
My information is FIBA initially was going to force Australia to travel to Bahrain or Qatar to contest an Asia Cup qualifier. Picture that in today's world. Another enormous expense spent on a non-team, plus the additional joys of two weeks in quarantine upon its return.
By FIBA fining Canada 160,000 Swiss francs ($227,138) and docking it a point in the standings for withdrawing from games against Cuba in November, every affiliated federation now is running scared of the global governing body.
To its credit, our federation brokered a less-expensive deal to run this Asia Cup qualifier in Cairns, then sagely - for a change - decided on family-friendly ticket pricing.
As I write this, 1,200 tickets have been sold which is amazing when, if you ask the average basketball fan to name a single player on either roster, you'll simply receive a blank look.
And this match in fact is New Zealand's home game from Group C (Australia, New Zealand, Guam, Hong Kong) but the Kiwis couldn't stage it.
The location of Group C games was changed from the Philippines by the FIBA Regional Office Asia earlier this month. Basketball Australia, Basketball New Zealand, FIBA, the Queensland Government and Cairns Regional Council worked to deliver New Zealand's Group C home game in Cairns.
"This pandemic continues to throw up significant challenges to sports contesting important international competitions and we can't thank the Queensland Government, Tourism and Events Queensland, Tourism Tropical North Queensland and Cairns Regional Council enough for their ongoing support of basketball and for hosting this international at the fantastic Pop-Up Arena," BA Basketball General Manager Paul Maley said in a BA statement.
Due to quarantine periods entering Australia and the NBL Cup tipping off tomorrow, this vitally important fixture in FIBA's grand scheme of things could therefore only be restricted to players currently based in Australia and/or attached to leagues outside of the NBL.
Yeah. Farce. Realistically, Australia as defending champion and Asia Cup holder even having to qualify is nonsensical.
Check out these teams.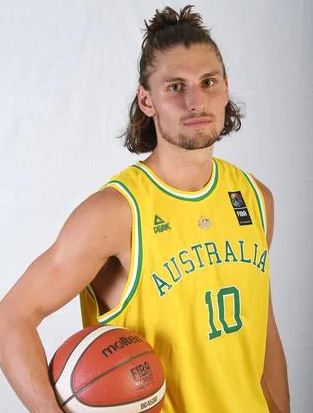 "BOOMERS": Taran Armstrong (North-West Thunder (NBL1) / California Baptist University from Burnie, TAS), Hunter Clarke (Unattached - formerly University of Montana, from Kaleen, ACT), Dyson Daniels (BA Centre of Excellence, from Bendigo, VIC), Hunter Goodrick (University of South Dakota, from Roseville, NSW), Matt Kenyon (Unattached - formerly South Bay Lakers, NBA G-League, from Avoca, NSW - pictured), Jack McWilliams (BA Centre of Excellence, from Ingleburn, NSW), David Okwera (BA Centre of Excellence from Braybrook, VIC), Tyrese Proctor (NBA Global Academy, from Bangor, NSW), Patrick Ryan (BA Centre of Excellence, from Philip Island, VIC), Reyne Smith (BA Centre of Excellence, from Ulverstone, TAS), Alex Toohey (NBA Global Academy, from Woden, ACT), Harry Wessels (BA Centre of Excellence, from Bannister, WA). Coach: Adam Caporn (BA Centre of Excellence). Assistants: Kerry Williams (Cairns Taipans Indigenous Programs Manager and NBL1 Head Coach), Gordie McLeod (former NBL head coach at Illawarra Hawks, West Sydney Razorbacks).
TALL BLACKS: Zac Carter, Mitchell Dance, Ben Gold, Jordan Hunt, Jono Janssen, Tane Kirisome, Zane Meehl, Taine Murray, Houston O'Reilly, Jackson Smyth, Joel Vaiangina, Mika Vukona. Coach: Pero Cameron.
And even more ridiculous is the fact both of those teams still would beat Guam and Hong Kong.
There's a thought. Maybe BA and BNZ should leave these teams to contest the rest of the Asia Cup qualifiers so Brian Goorjian can focus on his Boomers team for the Tokyo Olympic Games and skip the rest of FIBA's pointless aggrandisement.