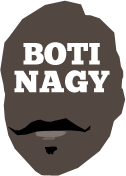 ---
Advertising opportunities available.
Please contact me.
---
BA cooking again with seasoned Veal
Tweet
KRISTEN Veal is the new head coach of Basketball Australia's Centre of Excellence women's program, leaving only one decision left to be made to right the Opals ship back on course again.
(We all know what that is, possibly with the exception of High Performance Manager Jan Stirling who is conducting the review of Rio and whose support of the team as it was selected is well known. But hey, we can hope.)
Veal replaces Paul Gorriss who has moved on to coach the WNBL's Canberra Capitals.
Melbourne's hopes of scoring Abby Bishop have taken a dive and I'm now hearing the Boomers may bring back former swingman Kelly Bowen.
For those who have asked, and there's been a few, the WNBL does NOT require American players to naturalise to play as locals.
While there IS a two-import league restriction, any player taking out permanent residency can play as a local.
That's not the case with our other leagues but it is for the WNBL, which now means 2016 grand finalists Townsville and Perth will suit three and four American-born players respectively.
Give them a slight leg-up do you think?
Oh well, so be it. Just watch now as coaches go scouring the SEABL and minor leagues to see who has been around for a while.