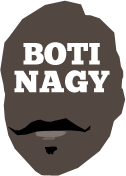 ---
Advertising opportunities available.
Please contact me.
---
Basketball SA Hall of Fame inductees: Peter Ali
Tweet
TICKETS are on sale for the 2021 BASKETBALL SA Hall of Fame induction dinner at Stamford Grand on Friday, July 9, where dual-NBL championship winning player and Moscow Olympian Peter Ali will join the immortals of South Australian basketball.
The gala event from 6:30pm to 10 at seaside Glenelg will recognise the exceptional service to basketball of the inductees while also acknowledging past Hall of Fame members and those granted automatic BSA Hall of Fame status by virtue of their previous recognition by Basketball Australia.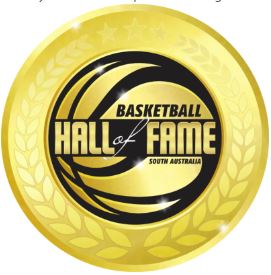 Already in the BSA Hall are household basketball names such as Michael Ahmatt, Frank Angove, Jean Bain, Andris Blicavs, George Dancis, Alan Dawe, Lorraine Eiler, Inga Freidenfelds, Merv Harris, Algy Ignatavicius, Werner Linde, Keith Miller, Huba Nagy and Pat Rowe.
All of the new inductees are unique and showcase the best of basketball in SA across the ages and it is our pleasure here to reprint their back stories.
Get along on the night - tickets are available by hitting this link. It promises to be one of the great nights on the annual basketball social calendar.
Meanwhile, today's inductee back story is of one of our great players and championship-winning coaches, West Adelaide Bearcats and Adelaide 36ers star Peter Ali.
INDUCTEE - PETER ALI
Peter Ali, or "Pa" as those closest call him, is one of the selfless superstars of SA basketball, a man engaged in our sport now for just shy of six decades and who achieved the highest of heights as a player before turning his attention to helping subsequent generations.
Starting at his beloved West Adelaide Bearcats at the tender age of six, Peter was a dominant player throughout his junior career, regularly one of the first selected for state under-age teams.
Closing his junior career in the under-18 grand final with a match-winning 50-point performance for the Bearcats, Peter then adapted his game when promoted into West Adelaide's powerhouse senior men's team.
Boasting super scorers such as Hall of Fame legend Werner Linde, sweet jumpshooting Roger King, hard-driving Alan Hughes and a varying host of powerhouse centremen, Peter put scoring onto a back-burner and made himself into one of the nation's premier defenders.
That decision led to a 16-year career at senior level, including a record 10 consecutive SA grand finals for seven championships over more than 500 games at state league level.
Those included the state record of five consecutive SA championships from 1978-82 inclusive, the latter four as a starter.
West Adelaide's unprecedented success culminated in the Bearcats winning the 1982 NBL championship after finishing fourth in the league's inaugural 1979 season, second in 1980 and third in 1981.
During that period, Peter was in his prime, winning selection for the Australian Boomers team which contested the 1980 Olympic Games in Moscow.
A strongly-built 195cm forward, Peter again was a key player for West on its way to the 1983 NBL grand final and became a starter on the Adelaide 36ers when the Bearcats merged into the program as SA's composite team in the league in 1985.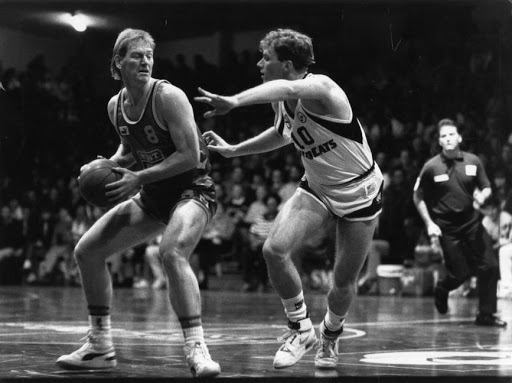 The 36ers immediately stormed into the 1985 NBL grand final, then backed up in 1986 by creating an unprecedented 24-2 win-loss record, the most successful ratio in league history.
As both lost games were on buzzer-beaters, the 1986 Sixers team quickly became known as "The Invincibles" but found the going tougher in the league's historic first best-of-three grand final series.
After beating the Bullets in Brisbane in Game 1, albeit in overtime, clinching the series in Game 2 in Adelaide seemed a formality as the 36ers did not lose at home all season.
When they did drop Game 2, stopping Bullets' superstar Leroy Loggins in the deciding Game 3 became the toughest assignment of the championship.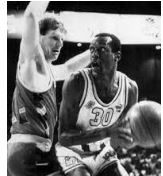 Naturally, the job fell to Peter Ali and he came up huge in the decider.
Teammates on West's 1982 NBL champion, they trained together regularly and it was time for Ali to showcase all he learned in those match-ups.
Loggins, who remains revered as the NBL's greatest import of all time, had the most frustrating afternoon of his career, eventually fouling out without exerting his usual amazing impact in a big game.
Peter's performance in that match is almost legendary and underpinned the 36ers' first championship and his second at the highest level.
Post playing career, which included numerous senior state representations before the advent of the NBL, he was lead assistant coach for the 36ers and as West Adelaide's senior men's coach, added a further state league title in 1994.
Peter has continued coaching West junior teams for more than 20 years and even now coaches West's domestic under-8s. His elevation into the BSA Hall of Fame is one of the most popular of recent times.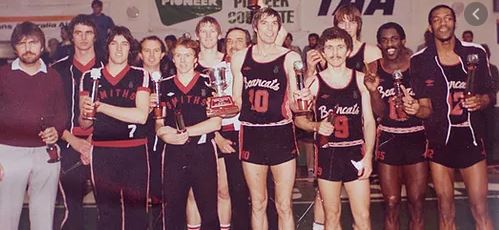 NBL CHAMPS: Peter Ali, sixth from left, in West's 1982 NBL champion, Leroy Loggins far right.