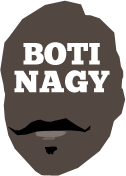 ---
Advertising opportunities available.
Please contact me.
---
Basketball SA Hall of Fame inductees: Werner Linde (Legend)
Tweet
TODAY is your last chance to purchase tickets for the BASKETBALL SA Hall of Fame dinner tomorrow-week at Stamford Plaza, the first ceremony of the decade to feature the elevation of Dr Werner Linde to "Legend" status.
If you haven't bought your tickets yet or organised a table, there is still time but it is running out.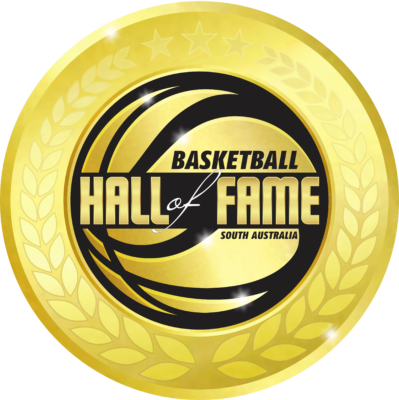 Hit this link now and make sure you are there for the first Hall of Fame ceremony in longer than anyone can recall, the gala event tipping off from 6.30pm at the Stamford Plaza in the heart of the city.
Already in the BSA Hall are Michael Ahmatt, Frank Angove, Jean Bain, Andris Blicavs, George Dancis, Alan Dawe, Lorraine Eiler, Inga Freidenfelds, Merv Harris, Algy Ignatavicius, Werner Linde, Keith Miller, Huba Nagy and Pat Rowe.
The "Doctor", Werner Linde, achieved so much in his unprecedented playing career that his elevation as our historic first Legend was an absolute certainty.
His will-to-win was second to none and he was instrumental in the emergence of West Adelaide Bearcats as by far the most dominant and successful men's team in SA basketball history.
All of the new inductees are unique and showcase the best of basketball in SA across the ages and it is our pleasure here to reprint their back stories.
But in the meantime, please enjoy a revisit of the great career of The Doctor.
LEGEND STATUS - WERNER LINDE
The elevation of Werner Linde to "Legend" status in Basketball SA's Hall of Fame always was going to be a fait accompli.
Linde, quite literally stands apart as the greatest basketball player produced in South Australia – and amid the most elite of all time in Australian basketball – and especially during his pre-eminent era across the 1960s and 1970s.
In a word, he was unstoppable, a shooting sensation of such range and accuracy that when he became the first (and still ONLY) player to break the 10,000 career points barrier in elite SA men's basketball, he rightly was hailed a scoring savant, an on-court God of the Game.
Of course, life for Linde, born in Poland on October 13, 1944 to Latvian parents forced to flee the capital Riga ahead of the Russian invasion in 1940, was off to a challenging beginning.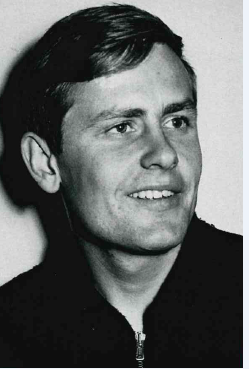 Living in "displaced persons" camps in Germany with his parents and three brothers, the chance at a new life in Australia beckoned and the Lindes leapt at it. They travelled by train to Naples in Italy, then by ship to Australia.
Werner was a mere eight years old when he discovered junior basketball clinics being held under the guidance and watchful eye of Hall of Famer Keith Miller and his equally committed offsider Fred Specht in the newly purpose-built Forestville Stadium.
He thrived under the tutelage of Miller, who coached Australia at the 1964 Olympic Games in Tokyo. Miller became his basketball mentor and arguably the greatest influence on his sporting life.
Linde barely had turned 12 when he first was selected to represent South Australia at the Under-16 National Championship. He was automatic again at 13, 14 and 15 before representing South Australia for two years at Under-18 Nationals.
The 1959 Australian Men's Championship was held at Forestville Stadium and when the green blazers were handed out a year later to the Australian team ahead of the Rome Olympics, Linde decided he too would one day be an Olympian.
He did not have long to wait. Playing for South Australia as a mere 19-year-old at the 1964 Australian Championship, again at Forestville Stadium, he produced a second-half shooting blitz which turned the final against Victoria.
As South Australia, in a packed-to-the-rafters stadium, was celebrating its championship success, Linde was named in the Australian team for the 1964 Tokyo Olympic Games, his childhood dream already realised.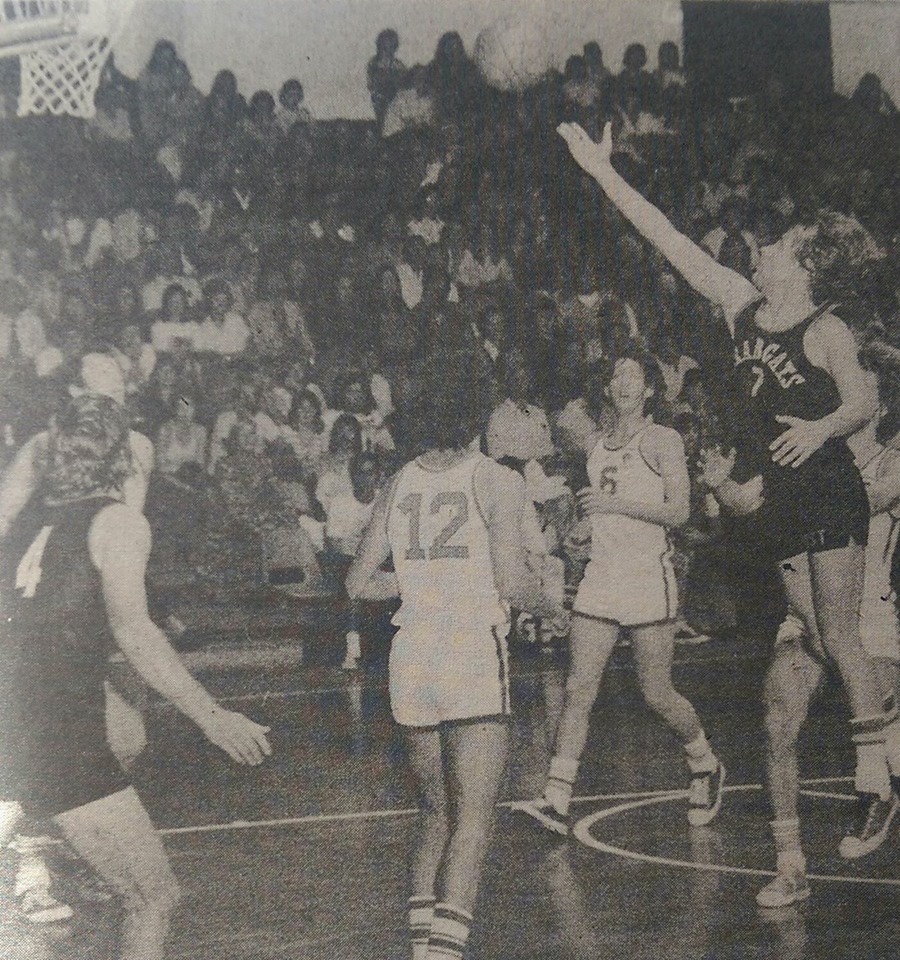 Unlike the 1960 Boomers outfit which failed to get through the pre-Olympic tournament in Bologna, the 1964 team stunned the world at the pre-Olympics in Yokohama, winning eight of its nine games.
Qualified for the Games, their experience playing together was to the fore as they accumulated huge international wins over Peru, Korea, Mexico and Japan, taking international powerhouse Yugoslavia to overtime before finishing ninth.
The performance put Australian men's basketball on the global map and Linde, still a tender 19, even led Australia's scoring in one match, with 14 in the 65-58 win over Korea.
Described these days in hindsight as a "183cm guard", the truth is Linde played most of his basketball at small forward on a West Adelaide Bearcats team noted as one of the greatest of all time. Glenn Marsland and Alan Hughes provided the Bearcats' backcourt, while Linde, arguably the greatest pure shooter in Australian basketball history, occupied one forward spot and deadly jump-shooter Roger King the other.
(If Linde's dominance can be likened to Michael Jordan's, then King was Scottie Pippen.)
West always found itself a centre to put its talented quartet around, whether it was Bill Stuart, Geza Nagy, Don Atherton or the late, great Ken Richardson, but during West's halcyon days, Linde was always The Man.
The first player to win three Woollacott Medals as South Australia's Fairest and Most Brilliant Player, with wins in 1966, 1969 and 1971, had his great skills, incredible competitive nature and supreme on-court confidence not eventually been taken for granted, he would have won double that amount.
That's how good he was.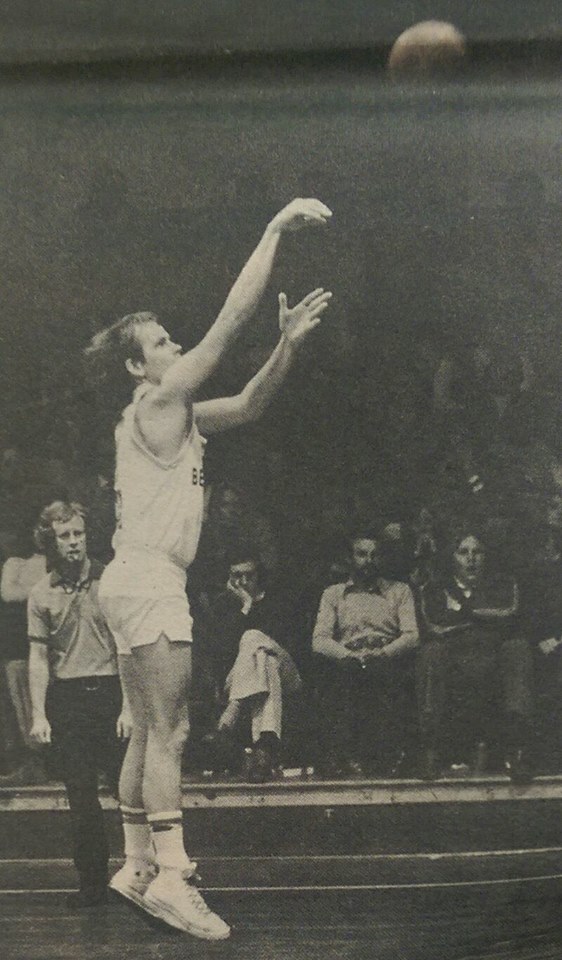 He was either a starter or captain of the South Australia teams which reached the Final in 1964-65-66-67-68 and 1970, winning in 1964, 1965 and most memorably, 77-70 over Victoria in the 1970 championship game at hallowed Apollo Stadium.
Selected again in 1968 as co-captain with Lindsay Gaze of the ill-fated Australian Boomers team for the Mexico Olympic Games, the team was split along state lines and never fulfilled its potential, failing to make it past the pre-Olympic qualifying tournament in Monterey.
Erroneously omitted from the 1972 Olympic team for the Munich Games when 11 Victorians comprised the 12-man team, he again was snubbed ahead of the 1976 Montreal Olympic team which boasted 10 Victorians, again under Victorian coach Lindsay Gaze.
A South Australian challenge was issued to the 10 Victorians and in a memorable and historic match on April 3, 1976 at a sold-out Apollo Stadium and attended by every major sports and entertainment celebrity in the state, justice was served.
Linde, with 18 points, led SA to an 87-83 win over Victoria's 10 Olympians and Coach Gaze, before the SA captain delivered a stunning, mesmerising post-match victory speech decrying the injustices of pro-Victorian selections.
The frenzied crowd of 4,000 was gobsmacked by Linde's speech, a statement of opinion, a million megaton explosion, factual, emotional; an honest expression of the beliefs and the frustrations he could no longer contain.
Gaze's attempt to respond saw the coach jeered and booed out of the venue.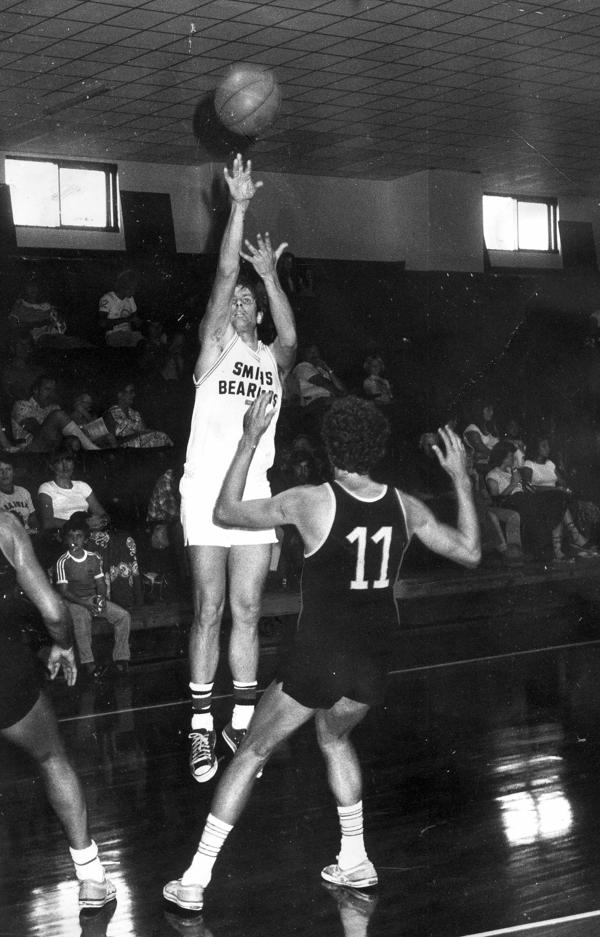 As the late, great Hall of Fame-bound Ken Richardson later would observe: "Back in those days, I don't think Lindsay got to see enough of Werner Linde playing to appreciate just how good he was. He was the greatest shooter I played with or ever saw."
Because Linde was the best.
A doctor by profession, during the Australian Club Championship semi-final in 1970 between West Adelaide and St Kilda on Court One at revered Albert Park Stadium in Melbourne, team-mate and substitute Ricky Peacock swallowed his tongue on the bench late in a tense game, just as Linde lined up for free throws.
After swishing the first, Linde went to the sideline, saw to his gagging, choking team-mate, fixed that situation, then made his way back to the line and calmly slotted the second free throw. It remains one of the most extraordinary examples of 'cool' ever seen on a basketball court in Australia.
Just for good measure, Linde scored 42 points in that losing semi final match and averaged 30 points per game at the inaugural 1970 Australian Club Championship. But no, he was not considered for the 1970 Australian team attending the FIBA World Championship.
Linde simply was South Australia's most mercurial talent of the era, a remarkably gifted shooter who worked relentlessly to keep his offensive game and its stunning arsenal at the sport's forefront. He was the Andrew Gaze of the mid-60s to late-70s, averaging similar numbers across his career, and this was in the days before the advent of the 3-point line.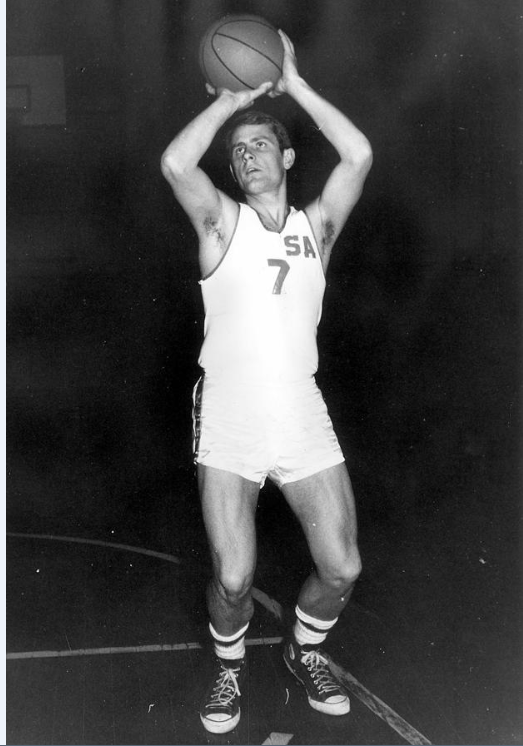 Linde's West Adelaide teams reached their first South Australian State Championship Grand Final in 1967 and won. The Bearcats remained a Grand Finalist every year for 17 straight seasons and won 11 championships. Linde led the team to six of them from their first 11 in succession.
Much like Michael Jordan best is remembered for his NBA career at Chicago Bulls but did have a late dalliance with Washington Wizards, Linde is remembered for his time at West Adelaide Bearcats, though he did play a late season for Adelaide Giants, the Latvian club which always wished he had been "one of theirs".
And in 1980 when West was riddled with injuries, playing coach Ken Richardson coaxed a then 36-year-old Linde out of retirement to add a few games of NBL to a burgeoning resume.
His playing number #7 is retired by West Adelaide and hangs on the wall at the club's Port Adelaide Stadium home. And rightly so.
The man is a legend.