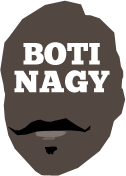 ---
Advertising opportunities available.
Please contact me.
---
Basketball snippets and whippets
Tweet
WHAT a great week this has turned out to be for Australian basketball. And how badly did the NBL need that shot in the arm?
First we have an NBA Champion to add to our list, with Andrew Bogut's Golden State Warriors facing Matthew Dellavedova's Cleveland Cavaliers after both teams qualified for the Finals.
Delly has had a rough week at times, but when you get a rap song written about you, it can't be all bad!
The NBL has been "saved" by Melbourne United co-owner Larry Kestelman, who now assumes the role of its executive director.
Expect Wollongong Hawks to very soon come straight out of voluntary administration which will be no coincidence.
Is it desirable for a club owner to be NBL exec director? The Nick Marvin (Perth CEO and NBL Board Chairman at the same time) experiment didn't work out too well but with the personal financial stake Kestelman has in this - and the alternative being no NBL - there isn't much option.
Fingers crossed.
WNBA preseason games are underway and our gals are doing well, as is Suzy Batkovic, opening some eyes on tour with the Opals.
Our sport needed this week.
SAD to lose Mark Worthington from the NBL to Europe, even if only temporarily.
Wortho was such a passionate advocate for our league, especially during the Andrew Gaze "shut-it-down start-again" hoo-hah, it is tragic he is leaving it.
Same for Daryl Corletto, another veteran whose absence will be significant.
And Ben Madgen, also pursuing his dreams overseas, is another big loss.
But the NBL will roll along OK, as it did when we lost Chris Goulding, AJ Ogilvy....
NO-ONE was happier than the Harlem Globetrotters when The Undertaker's streak was finally broken at Wrestlemania in 2014, even though he bounced back with a win again this year.
And no-one was more inspired than the Washington Generals, New York Nationals, Boston Shamrocks, New Jersey Reds, Baltimore Rockets, or Atlantic City Seagulls.
JUST a punt but I'm thinking sacked Chicago Bulls coach Tom Thibodeau will resurface at New Orleans Pelicans.
FOR anyone on Twitter thinking of repeating a BA error and following @MostlyBJs, believing it to be the wit and wisdom of Brendan Joyce, um, be warned.
You could have your eye out.
Glad the error quickly was erased. It was quite the relief.
CAUGHT up with the one and only Joe Ingles doing his thing for local basketball at Morphett Vale Stadium last week, the Utah Jazz swingman out supporting his junior club Southern Tigers.
Not sure whether he had writer's cramp from signing autographs, or smile-lock posing for selfies with the many, many Tigers kids wanting a shot with their hero.
But whether posing for a team shot or just shaking hands with his myriad admirers, Joe was his usual self, a great story and role model.
Meanwhile in the US, Tassie guard Hugh Greenwood is working out with the Jazz.
INTERVIEWING Boomers coach Andrej Lemanis recently, we got it done in time to respectively sit back and watch the NBA playoffs.
"I got a call last week during the Golden State game," Lemanis said of letting his phone ring out.
"You just know it's from someone who doesn't know you!"