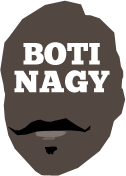 ---
Advertising opportunities available.
Please contact me.
---
Batgirl makes it six of the best
Tweet
TOWNSVILLE Fire champion Suzy Batkovic today claimed her record-making sixth Most Valuable Player award, further setting her a class above as easily the WNBL's greatest individual achiever.
The Batgirl polled 117 votes of a possible 189 to finish well clear of Melbourne's Liz Cambage in second place, making it also the second time she has won three MVPs in succession.
She previously won two with Adelaide Lightning in 2012 and 2013, then the next year at Townsville in 2014. After close friend and rival Abby Bishop won the MVP in 2015, Batkovic now again has enjoyed a "threepeat" with wins in 2016, 2017 and 2018.
Her unprecedented success further makes a mockery of her disgraceful and distasteful omission from the 2016 Rio Olympic Games team which, unsurprisingly, returned Australia's worst result since failing to qualify in 1992. (Those involved on Basketball Australia's "high performance" staff should hang their heads in abject shame.)
Now unarguably the WNBL's greatest player of all time, Batkovic won the award on voting by coaches and referees after all 21 regular season games.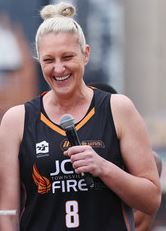 "It's obviously a great honour," Batkovic said in a WNBL-prepared statement. "Townsville has had a great culture for a number of years so I just try to maintain that, and I have great teammates around me that do the same."
Now 37, Batkovic, one of the most potent forces at both ends of the court, averaged 20.5 points and 10.5 rebounds per game, again showing her versatility as one of the league's leading anticipators, the only centre to regularly lead her team in steals. She was fifth in the WNBL with 1.8 and also fifth for shot-blocking with 1.5 per outing.
Preparing for Thursday's Game 2 against the Boomers in Melbourne in the Best-of-3 Grand Final Series - Townsville leads 1-0 - Batkovic already has averted speculation about her future, committing to playing on in 2018-19 for her 17th season.
(And why wouldn't you when you still reign as Queen of the WNBL?)

Back in the Opals squad -WHERE SHE BELONGS - Batkovic only sits 12th on all-time games played, largely because she also has furthered her career internationally.
The 193cm colossus played in Europe for French club Valenciennes in 2002-2003, winning both the regular season and French championships.
In 2003-04, she steered Valenciennes to the Euroleague championship, before playing in Spain in 2004-05 with Ros Casares and in Russia in 2005-06 with UMMC Ekaterinburg.
She was named to the Euroleague World All Star team, returning to the Russian club for 2007-08 before joining Italy's Cras Basket for 2008-09.
Batkovic averaged 17.4 points and 7.0 rebounds leading Cras Basket to the Italian Serie A championship and was named in the All-EuroCup First Team.
Often overlooked too is the fact she was drafted by Seattle Storm in 2003 at pick 22 and was the only Aussie drafted that year.
She joined former longtime NSW Country teammate Lauren Jackson at the Storm for the first of two WNBA stints.
Jackson's four MVPs (three with Canberra Capitals, one with AIS where she teamed with Batkovic to win the Institute's only WNBL championship) is next best behind The Batgirl.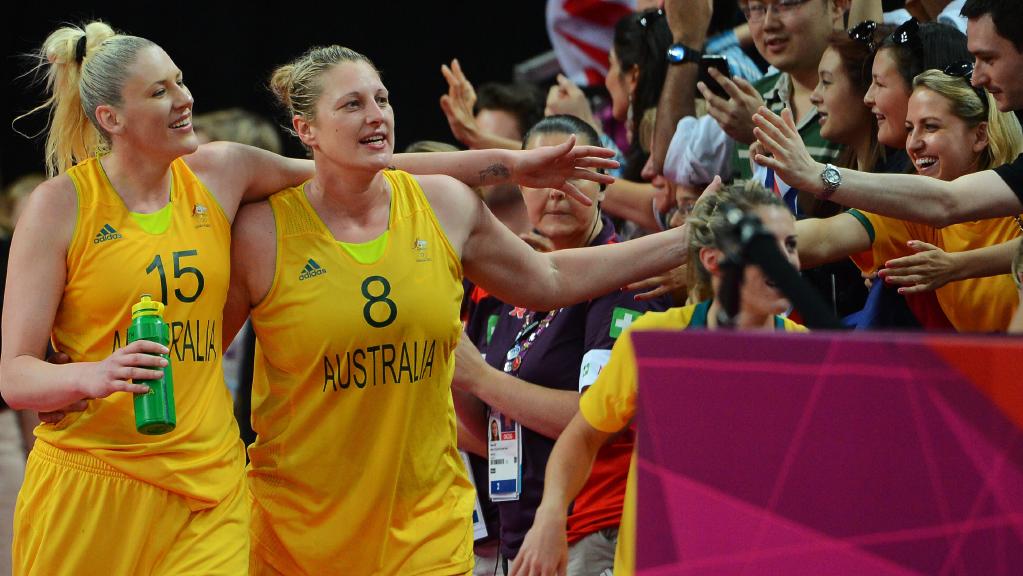 ALL-TIME GREATS/BESTIES: Lauren Jackson and Suzy Batkovic the Opals stalwarts.
Kathy Foster with three, with one at North Adelaide Rockets and two with Hobart Islanders, is next on the list of high-achievers, Karen Ogden, Robyn Maher, Julie Nykiel, Debbie Slimmon, Rachael Sporn, Penny Taylor and Katrina Hibbert all multiple MVP winners.
"I've been in my body for 37 years now so I have learned when to push forward and when to pull back," the champion said.
"It's just about being smart in how I manage myself."
Batkovic produced 13 double-doubles this season and had a season-high score of 31.

"This season has had some of the best post players in the world and it's been tough but
it's great to have that competition," he said.
"I am a competitor so it gets me motivated and it makes you better as a player."
Not surprisingly, the MVP's top five votegetters also formed this season's All Star Five.
WNBL 2017-18 Most Valuable Player Voting:
1 Suzy Batkovic (117 votes) Townsville Fire
2 Liz Cambage (104) Melbourne Boomers
3 Courtney Williams (95) Perth Lynx
4 Asia Taylor (85) Sydney Uni Flames
5 Sami Whitcomb (82) Perth Lynx
6 Steph Blicavs (57) Dandenong Rangers
*7 Abby Bishop (55) Adelaide Lightning
*7 Jenna O'Hea (55) Melbourne Boomers
9 Jennifer Hamson (54) Sydney Uni Flames
10 Nicole Seekamp (52) Adelaide Lightning