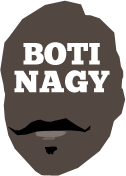 ---
Advertising opportunities available.
Please contact me.
---
Bearcats to show playoff 'live'
Tweet
WEST Adelaide Bearcats tomorrow night will live stream their BSA Premier League men's Elimination Final against Sturt Sabres from Port Adelaide Stadium.
The match tips off at 8pm with commentators Sam Tugwell and Dale Fletcher calling all the action.
With Sturt's fanbase split by the fact the club's women are away to Norwood Flames at Campbelltown in their Elimination Final from 6:30pm, it means the Sabres faithful across town still can follow the match via the live stream.
Defending champion Southern Tigers host Norwood's men at Morphett Vale from 7.30pm in the men's Qualifying Final while Eastern Mavericks entertain North Adelaide Rockets in the women's Qualifying Final at Mount Barker from 6.30pm.
In a season where a penny-pinching BSA shelved its popular weekly video show and potentially will run into venue booking issues in round two of these playoffs - excellent forward planning as always - West's initiative to live stream its match is a godsend for fans of the game in SA.
Clearly any upgrades or changes to the state's premier competition will need to be driven by its clubs, "leadership" obviously not a word found in BSA's constitution.
Head to West Adelaide Bearcats' Facebook page for more details. Coverage starts at 7:40pm.