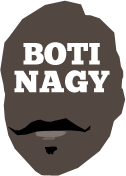 ---
Advertising opportunities available.
Please contact me.
---
Before the draft, Ferg already was a top guy
Tweet
BUDDING young sports writer NIC FARNAN penned this piece on Adelaide 36ers rookie import TERRANCE FERGUSON midway through the NBL season, long before he was selected at #21 by Oklahoma City in the NBA Draft.
It is worth revisiting, giving a valuable insight into the young man and also exposing us to some of the early work of a promising fresh talent in Mr Farnan.
Enjoy...
TERRANCE Ferguson is an emerging young superstar unlike anything the NBL has seen before.
Aged 18, he was last season ranked among the top 10 high school players in America. He now stands on the cusp of a long and lucrative NBA career.

To his 36ers teammates however, he's just another rookie, initiated to the professional level by carrying around the sort of backpack that you'd expect a five-year-old to take to school.

"I'm not sure what kind of backpack that is," Ferguson says, laughing. "It has a bunch of characters I've never heard of, it's definitely for little kids though.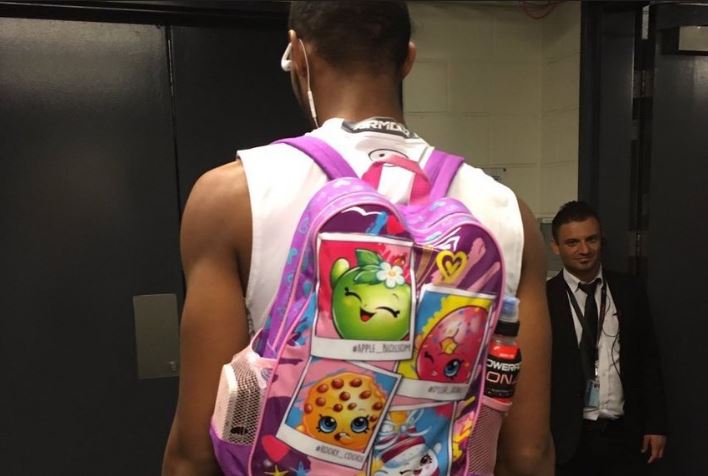 "I've been rocking it though, that's the thing, they think I don't like it but I actually don't mind wearing it."

Ferguson's reaction to the light-hearted hazing administered by his more senior teammates is indicative of the humble, team-oriented approach that has endeared him to head coach Joey Wright.

Wright, himself a former NBA draftee, understands the pressure his young star is under.

"Terrance has come in here and done everything that we asked him to do," Wright says.
"He's not coming here trying to emphasise his skill set so that he can get drafted higher, he's coming here and being a basketball player and a team player.

"That's going to get more respect for him from the agents and the scouts than anything, and how he's been able to adapt to what we're trying to do has been awesome."

Despite averaging less than 20 minutes per contest this season, Ferguson's NBA Draft stock remains high.
Experts, including ESPN's draft guru Chad Ford, project him to go in the first round next year, listing his physical strength as one of his few weaknesses.

It's something Ferguson is emphasising as he prepares to transition to the next level.

"I'm trying the best I can to get bigger," Ferguson says. "Everyday I'm in the weight room, I'm eating the right stuff, I'm on a meal plan, and hopefully it starts working pretty soon.

"I promise you, I'm trying one hundred percent and just waiting for the results, but right now size doesn't really matter to me, I'm going to compete against anybody.

"I know at the next level it's going to be a big part though, so I've been in the weight room working my butt off."

The reception from opposing players and fans around the NBL has been tough at times, but it's an element Ferguson has enjoyed. The round five clash in Perth, in front of more than 11,000 fans, represented a new level of excitement and hostility.

"That was probably one of the best games I've played in, I mean just the crowd, you hear them the whole time," he says.
"There was never a quiet moment, the whole game, and you're just hearing that consistently.

"Especially for me, that was the first game I ever played in like that, I loved the moment and the experience, hearing people yelling at me and screaming my name, and they actually hate you though."

Adelaide is a long way from his home in Texas and life abroad has involved adjustments both on and off the court.

"I'm really enjoying my time but you have those moments when you miss home," he says. "It's going to happen to any young person when you come to a different country so far from home."

The tight-knit nature of the roster has helped to make the potentially difficult transition enjoyable.

"My teammates, I mean it's been crazy, they're just so cool," he says. "Off the court all we do is hang out and go eat together and all that.

"I have my moments but that's where they come into play, I mean these boys, they have families of their own but they want to take time out of their day to come hang out with me.

"I really enjoy that and I really respect them for that."

Wright is mindful of the changes to which Ferguson has to adapt, particularly with regards to officiating. Overall he is pleased but it's still a work in progress.

"He's just got to be more aware and keep himself out of foul trouble," Wright says.
"That's probably what's hurt him more than anything, getting himself in early foul trouble, because it takes him out of his rhythm.

"But you know what, every import in this league has to make that adjustment, so for him at 18, that it's not worse is unbelievable."

Sixers fans can expect to see development at both ends of the floor, as Ferguson continues to grow into the star that he is projected to become.

"He takes the shots when they're there, that's something that I think he does well, but I'd like to see him attack the rim a little bit more," Wright says.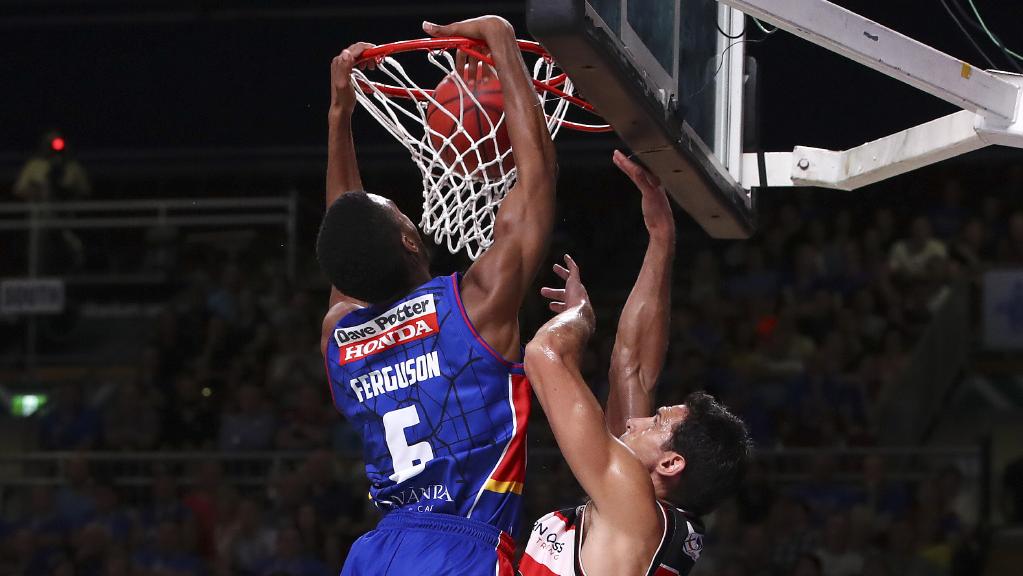 "I think if he does that, it'll give him a little bit more space on the perimeter and he'll get to the free throw line more where he shoots really well.

"He should be drawing a higher number of fouls with his athleticism and his ability to shoot the ball, but those are growth things for him that'll come once he starts to feel more comfortable with his ball handling."

Expectations within the team are high for the remainder of the season, with Ferguson optimistic a post-season run is on the horizon.

"We're a young team, but we can surprise anybody, any night, that's the thing with us." Ferguson says. "We'll just keep working our butts off, and we should be pretty good going into the playoffs."
(IT'S history now the 36ers did make the playoffs, winning their first regular season championship since 2000, but were bundled out, Ferguson going on to be a late first-round draft pick last week. He now has the fans of at least one NBL club jumping on the OKC bandwagon...)