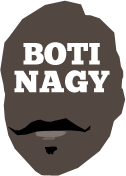 ---
Advertising opportunities available.
Please contact me.
---
Bevo shanghaied by Sharks
Tweet
ROB Beveridge is in China, after accepting the role of head coach of the Chinese Basketball Association's Shanghai Sharks, the club owned by former NBA star Yao Ming.
Bevo, who coached Perth Wildcats to the NBL championship in 2009-10, replaces Wang Qun who resigned this week due to a serious family illness.
Wang did apparently offer his resignation to Yao Ming after a blow-out loss to Xinjiang a week ago, feeling he could not give the role the necessary commitment due to responsibilities to his family.
Wang Qun replaced Dan Panaggio as coach in the sometimes volatile CBA.
"It's going to be a great experience and challenge but I will miss my family and friends immensely while I am away," Beveridge said.
ANTHONY Petrie may have snuck in his 150th NBL game but he didn't get away with it passing unnoticed.
"Peach" has a great story to tell and you will find much of it online at the News Corp link.
But just talking with him reminded me again of how close-knit our little basketball community really is.
Remember that the young man from Tenterfield was studying in Canberra when he had a chance to play Under-20 State and though he would have preferred to play with Damian Martin under Rob Beveridge for NSW, he suited for ACT.
That led to his discovery by people such as Frank Arsego and Marty Clarke at the AIS, who both would be instrumental in his career at later times – Frank with the SEABL's Canberra Gunners and later by getting him a shot with Gordie McLeod's Singapore Slingers; Marty at Adelaide 36ers.
He wound up playing for Bevo at West Sydney, alongside Martin, Matt Knight and Julian Khazzouh as Beveridge tried to build a genuine "three-year plan". Small world.
Joey Wright wanted him at Brisbane but the Bullets fell over so Peach was at the Hawks, where the assistant coach was current 36ers assistant Kevin Brooks.

He eventually united with Wright at Gold Coast where Adam Gibson became a close friend and confidante.
And now he has found his basketball home in Adelaide, under Wright and Brooks, alongside Gibson and also Jason Cadee.
Yep. Small world.
http://www.adelaidenow.com.au/sport/basketball/anthony-petrie-dishes-the-full-story-on-a-life-in-sport-which-has-been-full-of-milestones-and-just-peachy/story-fnii09ki-1226774496130
CJ Massingale's NBL career may have been cut short but he has found his way onto the small screen with Pizza Hut's new promotion.
Check out CJ in action at: http://www.youtube.com/watch?v=JVbdIYq-kjE&feature=youtu.be
Yeah, I know. He saw as much daylight as the 36ers gave him!
BRAD Davidson may be shooting off to Canberra but he steps away from his role as head coach of the SA under-20 men's team for next year's nationals.
Never fear. Simon Pritchard – SA's former women's under-20 state coach and now, as an ex-Lightning coach, someone with a lot more free time suddenly – is taking over the men's team.
http://www.adelaidenow.com.au/sport/basketball/brad-davidson-takes-a-shot-at-improving-australias-shooting/story-fnii09gt-1226774500586