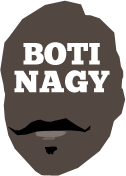 ---
Advertising opportunities available.
Please contact me.
---
Big 5-0-0 for Big O
Tweet
THERE's a theme you quickly notice when you talk with the head coaches who helped Oscar Forman along an NBL journey which reaches 500 games tomorrow night.
"I enjoyed coaching him," is a common refrain when asked about the evolution of the Big O from a lean 6-9 kid burgeoning with untapped potential, to the respected elder statesman he is today.
As he joins Tony Ronaldson (665), Andrew Gaze (612), Leroy Loggins (567), Glen Saville (563), Mark Bradtke (554), Lanard Copeland (532), Brett Maher (525), Mat Campbell (524), Ray Borner (518), CJ Bruton (516), Paul Rees (508) and James Crawford (504) as the 13th member of the 500 games-plus club, his 895 made 3-pointers also puts him at 13th all-time.
Starting with his hometown Adelaide 36ers in 2001 and playing in a championship team in that first 2001-02 season, Forman logged 151 games in the Sixers' blue under Phil Smyth.
"Oscar physically is a great athlete," Smyth said. "He had some great weapons and could run the floor very well.
"At his size, could he play in the post? Frankly, we used him more as a 3-man and a four.
"But what I remember most is he was a good kid with a good attitude and enjoyable to coach."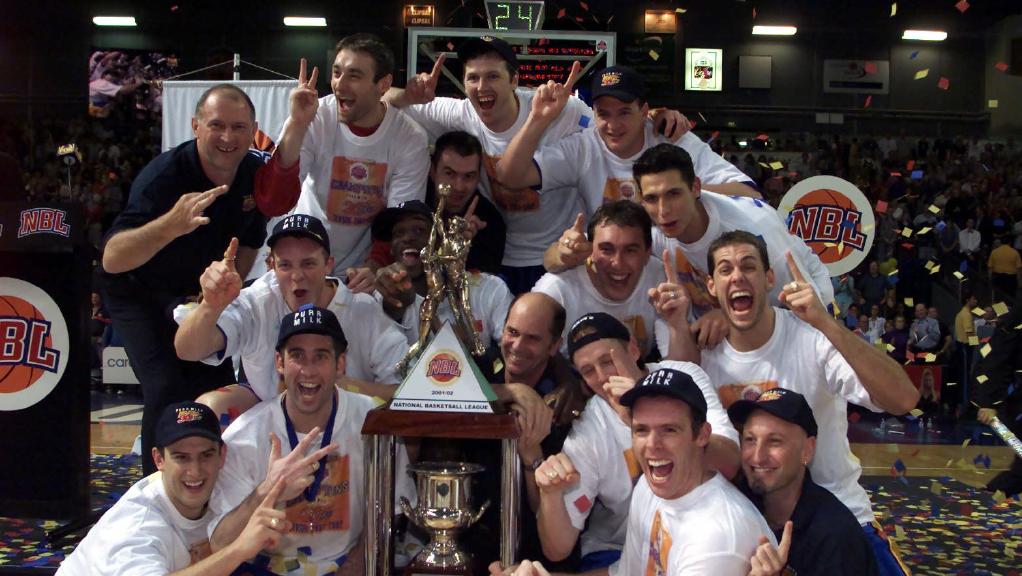 NICE CAREER START: Oscar, second from top, far right, celebrates the 2002 title.
From Adelaide, Forman took a chance on his future and crossed the Tasman to join head coach Andrej Lemanis at New Zealand Breakers.
"He was 6-9 and could shoot the lights out," Lemanis said.
"For me, Oscar in many ways was the start of the ride in New Zealand in terms of he was the first one who took that leap of faith.
"The one thing we knew we were missing in New Zealand was guys playing in the NBL who knew what it took to succeed.
"Oscar was the first to come over."
The first domino to fall, if you will, before Ronaldson and Bruton – not coincidentally fellow 500-plus gamers – also brought their acumen across to Auckland.
"I remember when he took my call and said he would come," Lemanis said. "I was excited but to be honest, I probably didn't appreciate it enough at the time.
"It really speaks to who he is as a person to take that chance and take on a new challenge like that.
"He could have stayed in Adelaide."
But he didn't. Instead Forman played 125 games for New Zealand and helped the Breakers along a journey which would lead the club to three consecutive championships and four in five years.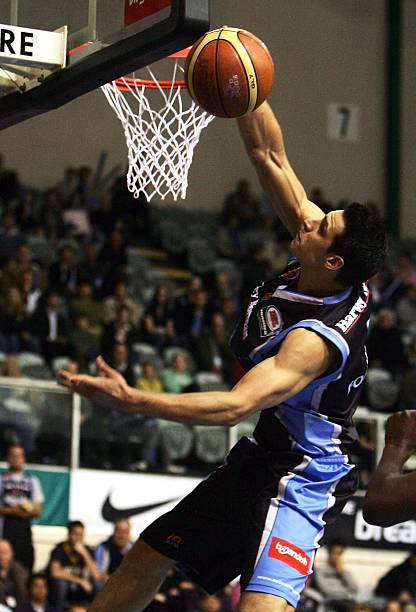 New Zealand now is an established powerhouse. It is part of Forman's legacy.
"His leadership over time has certainly improved too," Lemanis said. "He was great at connecting with teammates and he could influence them.
"I enjoyed coaching him."
So did Gordie McLeod, his next mentor in Wollongong at Illawarra Hawks where Forman will play his 224th game in the red and white tomorrow against nemesis Perth Wildcats.
He was a season late for the Hawks' first Grand Final Series against Perth – Illawarra under McLeod at the time, the Wildcats under Rob Beveridge – but he was there last season to collect a runnerup trophy as the Wildcats celebrated extensions to their championship cabinet.
"Oscar is the ultimate teammate. He is all class, both on and off the court," McLeod said.
"He is a true professional who works hard on his game to continually improve. It was awesome working with him."
There is some irony in the fact Beveridge was coaching Perth when it held out Illawarra in a tight three-game series for the 2010 championship.
And also in Forman chalking up his milestone against the dreaded gunslingers from the west.
"For any player to achieve a milestone of 500 games is an extreme rarity and a remarkable achievement," Beveridge said.
"To be given the opportunity to coach Oscar these past three seasons can only be described as an absolute privilege and I'm so glad to be part of his incredible journey."
Forman has led the NBL in long-range missile connections five times and while he may never have become the "Australian Toni Kukoc" as many expected, his career eloquently has stood the test of time.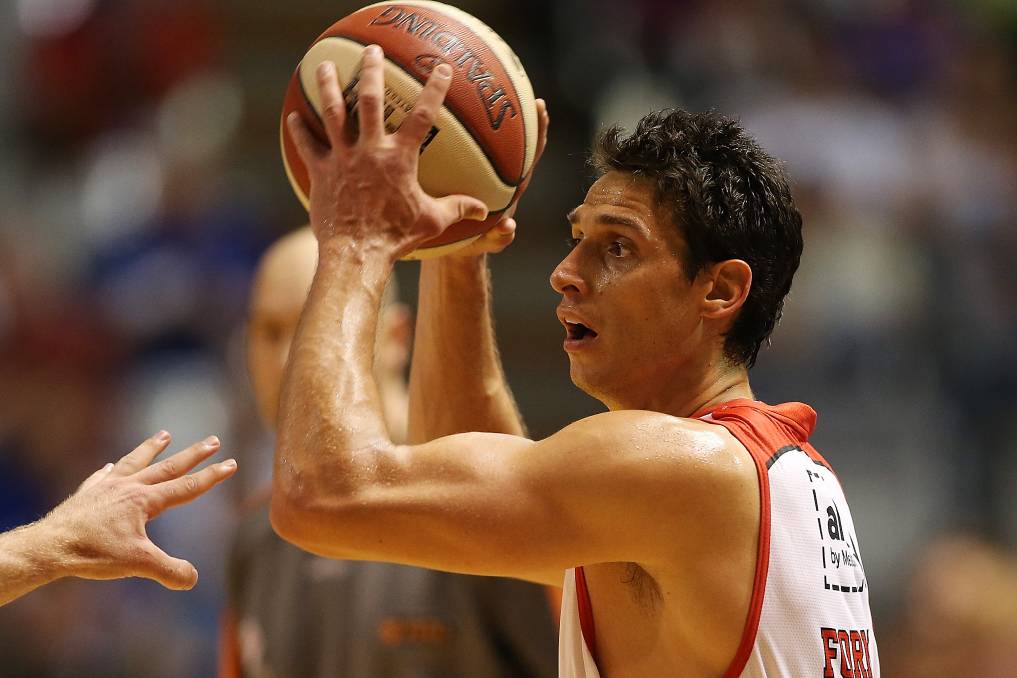 Hall of Fame coach Ken Cole, who coached Forman, along with Chris Goulding, Luke Schenscher, Brett Maher and Willie Farley in the High Stakes Hoops tournament in Adelaide in 2010, tagged him as one of the best young talents he had seen.
"I enjoyed coaching him."
How about that.
Congratulations Ossie on #500.