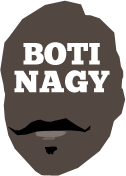 ---
Advertising opportunities available.
Please contact me.
---
Big Ben scores a Rookie 'first'
Tweet
MOST Australian NBA fans would not have been surprised when our own Ben Simmons today claimed NBA Rookie of the Year honours. But that lack of surprise should in no way diminish our jubilation at his success or growing anticipation of his Boomers return.
Simmons, 21 and a 209cm point guard created off Earvin "Magic" Johnson's blueprint, became the first Australian to win an NBA award when he pushed Utah Jazz's amazing guard Donovan Mitchell and effervescent Boston Celtics swingman Jayson Tatum down onto the Silver and Bronze stairs, in one of the most hotly-contested Rookie races in recent memory.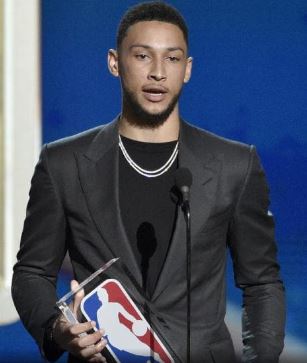 Boomers assistant coach Luc Longley won three NBA championships as a starter with Chicago Bulls, Australian superstar centre Andrew Bogut was our first #1 Draft choice and also a championship starter at Golden State Warriors.
But Simmons is an entirely different style of athlete, already alongside Bogut as a #1 Draft selection but now in a separate class as an NBA individual award-winner.
"I'd like to thank my family, to start off with," Simmons said, accepting his award.
"Family, friends - I wouldn't be here without them. And my teammates, of course. And my great coach, the city of Philadelphia, for really embracing me."
But the best news is – and in a week where our Boomers are in Japan ahead of Friday's FIBA World Cup qualifier and Monday's Phase One wrap in the Philippines – Simmons wants to don that green 'n' gold jersey again.
Right now, another NBA championship winner in Matthew Dellavedova is waiting to build on an injury-disrupted season at Milwaukee by leading Australia, and his Bucks teammate Thon Maker is preparing to make his international debut.
Additional NBA champs such as Patty Mills and Aron Baynes are watching all this unfold with great interest, and so too our Utah Jazz duo of Joe Ingles and Dante Exum.
Ingles has worked relentlessly to turn himself into a top quality NBA player, just as the similarly undrafted Dellavedova is a further great role model for aspiring Aussie kids.
So there's our likely foundation for the FIBA World Cup assault in China next year and for the 2020 Olympic Games campaign in Tokyo – the incomparable Simmons, NBA champs Bogut, Mills, Baynes, Dellavedova, and major contributors to their respective teams such as Ingles, Maker and Exum.
Now let's add Ryan Broekhoff, Jonah Bolden, Mangok Mathiang, Brock Motum, Cam Bairstow into the mix. Then Chris Goulding, Kevin Lisch, Mitch Creek and who knows who else may still emerge internationally – from college – or from our own burgeoning NBL?
Yes, it's exciting for sure, even moreso than our Rio (2016) and Sydney (2000) Olympic teams which made it to the Bronze Medal games.
Rio really represented our best chance at an Olympic medal but now, with a talent such as Simmons to cause a whole new raft of opposition headaches, the sky is the limit.
The multi-talented athlete has come a long way since suiting up for the Boomers in their Oceania qualifications in 2013 (below) ahead of the 2014 FIBA World Cup.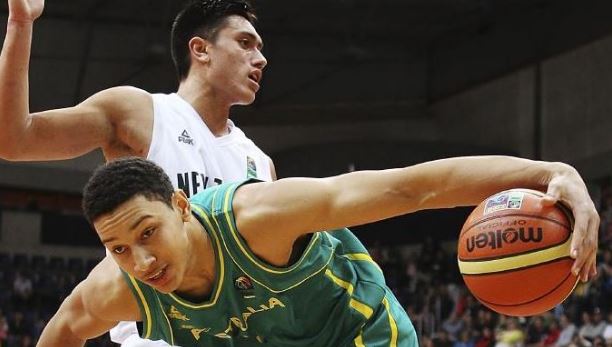 "He's playing point guard for Philadelphia so that's where I'll play him with the Boomers," head coach Andrej Lemanis said, well before today's much-deserved accolade was laid at Simmons' feet.
Golden State Warriors' two-time championship MVP, Kevin Durant, was no less impressed with Simmons after they beat the 76ers last season.
"He's something that I've never seen before as (really) playing the point guard. That height, that speed, and that strength," Durant said.
"You can tell he's Aussie too. He doesn't mind getting into some scuffles and showing his feisty side. That's going to mean well for the Sixers down the line."
Simmons' highlight reel is a head-spinner but his consistency is what sets him apart, averaging 15.8 points, 8.1 rebounds and 8.2 assists through the regular season, including 12 triple-doubles.
Only Russell Westbrook (25) and LeBron James (18) had more.
So similar to Magic in many ways – including criticism of his shooting technique that also dogged Johnson in his early years – Simmons boasted the second-most triple-doubles by a rookie in a single season.
He beat Magic Johnson's seven, but remained shy of the original "Big O", Oscar Robertson, who had 26.
The 76ers also won 52 games, good enough for third in the Eastern Conference after years as the NBA's welcome mat.
In Philadelphia's 10 playoff games, Simmons' stats were 16.3 points, 9.4 rebounds and 7.7 assists.
Roll on Friday as the Boomers take another step toward the Worlds and suiting Simmons.