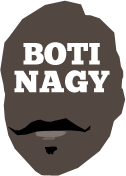 ---
Advertising opportunities available.
Please contact me.
---
Bishop blows whistle on refs
Tweet
MAC ADELAIDE Lightning captain and WNBL superstar Abby Bishop says players across the league are disgruntled and agitated by the inconsistency and erratic nature of officiating so far this season.
"In a season as even as this one already is and obviously is going to continue to be, it surely is essential we have consistency across the umpiring," Bishop said today in the aftermath of last night's 79-75 overtime win over Bendigo.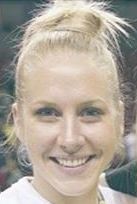 "I cannot understand how inconsistent the referees are from call to call.
"On one play you get called for a foul for just being next to a player, and the next you can literally bash someone and it's a no call."
The problem appears to be even more pronounced in Adelaide where there are two truisms that have evolved over the years since the retirements of umpiring icons such as Geoff Weeks, Carolyn Tsakalos, Michael Butler and Phil Haines.
The first is that SA refs are just not very good, which is pretty difficult to argue with, given only one – Nathan Durant - is on the NBL panel.
The other is that SA refs, in their attempt to show no home bias, instead go the other way and disadvantage Lightning.
That's hard to dispute too, considering local ref Nathan Wieland in the WNBL's season-opening match between Adelaide and Sydney at Titanium Security Arena on the first call of the night – of the season! - was wrong.
A pass intended for Bishop was deflected out of court by Sydney import Asia Taylor, but Wieland confidently called "Sydney ball."
He rightly was over-ruled, which strongly suggests he was either completely wrong or did not know. If it was the latter, then clearly his automatic decision was to favour the visitors. If it was the former, well ...
Yesterday, Adelaide survived a late scare from Bendigo to win in overtime but not before Bishop fouled out on two horrific calls while Nicole Seekamp and Colleen Planeta saw out the game on four fouls.
Heather Oliver and Nadeen Payne fouled out for Bendigo, 49 fouls called in what almost turned to farce.
Young ref James Grigoul called Bishop for her fourth foul on an offensive rebound she took from behind two smaller players. There did not appear to be any contact.
Her fifth foul was another Grigoul special, as the captain was trying to avoid any contact but was called for some anyway. It's known as over-zealous officiating.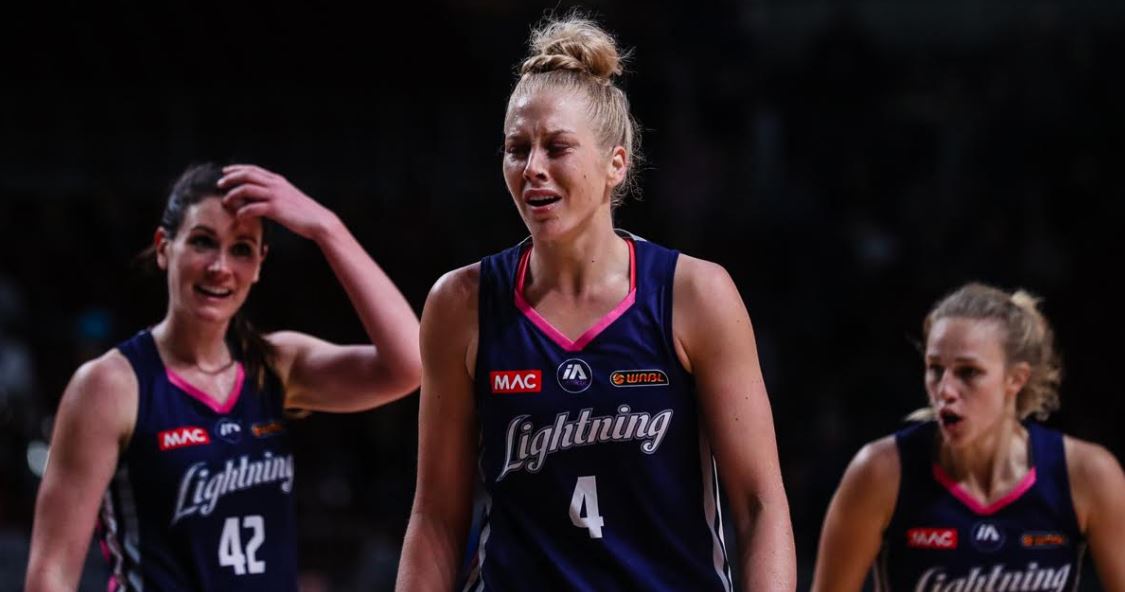 WHAT THE? Lightning's Colleen Planeta, Abby Bishop and Nic Seekamp, bamboozled again.
"What bothers me most is the inconsistency," Bishop said.
"If they're bad but consistently calling the game a particular way, you can adjust.
"And if they're good and consistent, you adjust. But the whistle goes and you often have no clue what they're going to call."
On several occasions yesterday, when the whistle did blow, 10 players turned to look at the whistler, no-one knowing what the adjudication would be.
"Players talk and we joke on the court too about the situation," Bishop said.
"I'm a firm believer in that old saying about how you should never notice the referees – that if they've done a good job, at the end of the game you can't remember who they were."
It appears some simply enjoy the spotlight a little too much. And to ask a ref for an explanation is to court a tech or further ball calls.
Officials are always quick to deny and dispute taking a mindset against a player, as if human nature doesn't apply to them. But you see it occur regularly.
"We understand as players that there's such a small pool of officials to select from," Bishop said.
"But it does appear that they aren't ever held accountable. They get games every week."
Bishop said she felt she was voicing concerns felt by her contemporaries right across the WNBL.
"It baffles me how the league can't fly referees interstate," she said.
"Even one from interstate, just to break it up a bit."
Bendigo coach Simon Pritchard last night tweeted:

The implication is pretty clear but made even more interesting by the fact when Pritchard was a Lightning assistant-coach, he was often disturbed by the fact Adelaide-based referees were trying to show "no bias" and instead penalised the home team.
Now, it seems, he is leaning to the other of the two facts mentioned earlier – that the officiating in SA is just not very good, the pool as shallow as a baby's wader.
While Adelaide has its own unique issues, the officiating interstate has been no more encouraging, with many refs quick to blow minor indiscretions, then discretionary on more obvious calls.
Clearly, not enough was done in the off-season to address the fact both the WNBL and NBL playing talent is at all-time highs, the officiating left far behind.
"Perhaps flying a few refs to interstate venues would be a start," Bishop suggested. "But the way it is going, referees will end up deciding games, and no-one wants to see that or can afford it in a league as tough as ours."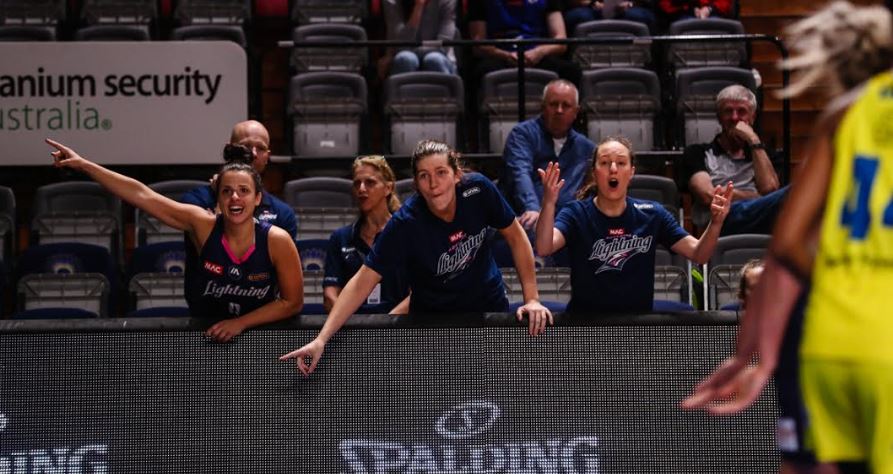 WRONG AGAIN: The Lightning bench finally reacts to the frustrating officiating.
Pics courtesy of ALLSTAR PHOTOS