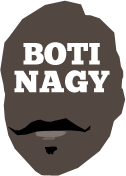 ---
Advertising opportunities available.
Please contact me.
---
Bitz and Pieces - NBL, NBA, NBL1
Tweet
SOUTH East Melbourne expect to suit Tai Wesley's replacement import Jeffrey "Jaye" Crockett on Saturday against Illawarra at the Fire Pit, while Mt Gambier has been accepted into the NBL1 competition.
The multiple SEABL men's champion Pioneers were left in the cold in 2019 - when isn't it cold in Mt Gambier? - and bailed out by Basketball SA's Premier League.
It meant the creation of a women's team again for the Mount and it did well to reach the preliminary final, coach Matt Sutton claiming Coach of the Year honours.
Mt Gambier's men's team made it to the Grand Final but could not compete with Forestville Eagles and were smacked 107-90 for the championship. It also was the Eagles who put out the Pioneers women.
The Premier League only ever was going to be a brief stopover for the Pioneers, on their way to bigger and better things, their NBL1 omission in 2019 causing considerable angst.
With the club adding a women's component to its bid, the door to NBL1 opened wider and now Mount Gambier can set its sights on Nunawading and Kilsyth as their 2020 targets.
* * *
CROCKETT, who turns 28 today, is a 201cm "big" who comes in for Wesley (hamstring) with a question-mark looming over how long the championship-winner will be sidelined.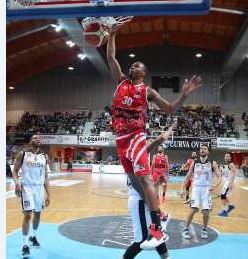 Having played in Europe and most recently in Lebanon, Crockett played his college ball at Texas Tech in the Big 12 Conference.
"Jaye has got unbelievable speed and his engine just stood out immediately," Phoenix coach Simon Mitchell said.
"He's that guy who plays hard on every possession. People see this guy play and he's at the next level in terms of ferocity and intensity.
"We felt that, alongside Mitch Creek at that four-spot, he would be an incredible complement to what we're trying to do.
"He's going to up the excitement-meter for us and I think people are going to really enjoy the way he plays the game because he does it the right way."
Crockett reunites with South East Melbourne guard John Roberson, after the pair playing college hoops together at Texas Tech.
* * *
INTEREST in the 2019 NBLxNBA preseason games copped a black eye when Adelaide 36ers started the campaign with an 81-133 loss to Utah Jazz in Salt Lake City.
The NZ Breakers then restored some of the league's lost credibility by pushing Memphis Grizzlies before falling short 94-108, Tom Abercrombie throwing down a rim-rattling leap-out-of-your-seat slam dunk in the process.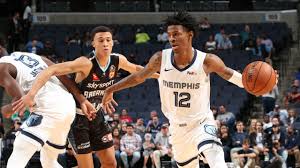 New Zealand's NBA star Steven Adams was not going to stand for any "upset" thoughts by his countrymen though, leading Oklahoma City Thunder to a 110-84 win with a 19-point, 10-rebound double-double.
RJ Hampton, quiet against the Grizzlies, had eight points, four rebounds and five assists, earning praise from OKC star Chris Paul.
"RJ looks good, man," Paul said. "I watched some film on him this summer after the trade happened and I saw this was one of our preseason games.
"He's very talented and I see why all the scouts and GMs came to see him play."
It was United's turn next at bat and with Chris Goulding on fire for 15 first-half points, Melbourne led the LA Clippers by four at halftime at Los Angeles famed Staples Center
.
A 43-point third period by the Clippers turned the game back around and they continued on to win 118-100.
Of course the Clippers, even without Kawhi Leonard and Paul George suiting for the game, are very much in the NBA championship debate, so United's effort could not be faulted.
It even sufficiently excited Melbourne import Shawn Long to declare United tomorrow can beat the lowly-ranked Sacramento Kings in the last NBLxNBA match this season.
"Everyone is feeling pretty confident," Long said after training. "We came here expecting to play to the best of our abilities but after the other game, I think we have a chance tomorrow to win and that's our goal."
More than 10,000 fans saw Sunday's match at Staples Center and Clippers coach Doc Rivers was impressed with United.
"They run their sets so hard and you don't see that often in the NBA, even though Golden State does it a little bit, but not at that pace," Rivers said.
"I liked that in the second half we didn't make an adjustment at all, which was a great lesson for our guys because they were getting everything they wanted in the first half. I just said it would be nice if we actually played our defence and we did that in the second half and it was really good."
* * *
UNITED assistant coach Paul Henare will join another of the NBL's quality coaches Shawn Dennis in Japan where he also has accepted a head coaching role.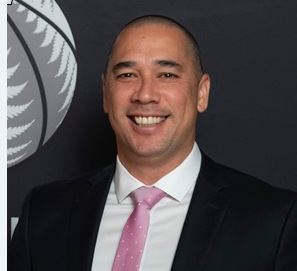 Henare, who coached the NZ Breakers after assisting Dean Vickerman in that role, reunited with the championship-winning coach at Melbourne, but will leave United when the team returns from the US.
Head coach of New Zealand's national men's team the Tall Blacks, Henare is one of the finest coaching minds in the game today.
He joined United for the 2018-19 season and helped the club return to the Grand Final.
"To come over (to Melbourne) was a really easy decision and it's just been awesome to work with him again," Henare said.
"Working with Dean again has been a real pleasure, being around the club in general and the city - I've always enjoyed the city of Melbourne."
* * *
NBLxNBA
UTAH JAZZ 131 (Bradley 18, Green 16, Williams-Goss, O'Neale 12, Howard 11, Ingles, Bogdanovic 10; Bradley 10 rebs; Ingles, O'Neale 6 assts) d ADELAIDE 36ERS 81 (Randle 18, Johnson 13, Griffin 12, Dillon 11; Froling 11 rebs; Dillon 4 assts) at Vivint Smart Home Arena, Salt Lake City.
MEMPHIS GRIZZLIES 108 (Jackson Jr, Allen 18, Crowder 15, Guduric 14, Jones 13; Clarke 12 rebs; Morant 10 assts) d NEW ZEALAND BREAKERS 94 (Webster 19, Hopson 16, Loe 12, Abercrombie, Henry 10; Hopson 8 rebs; Webster 8 assts) at FedExForum, Memphis.
OKLAHOMA CITY THUNDER 110 (Adams 19, Gilgeous-Alexander 18, Diallo 16, Bazley 12, Muscala 10; Adams 10 rebs; Schroder 6 assts) d NEW ZEALAND BREAKERS 84 (Loe 19, Hopson 15, Webster, Ashley 10; Hopson, Majok 6 rebs; Hampton 5 assts) at Chesapeake Energy Arena, Oklahoma City.
LOS ANGELES CLIPPERS 118 (Harrell 22, Williams 16, Robinson 15, Walton Jr 14, Beverley 11, Patterson, Zubac 10; Zubac 8 rebs; Williams 7 assts) d MELBOURNE UNITED 100 (Trimble 22, Long 17, Goulding 16; Long 9 rebs; Trimble 6 assts) at Staples Center, Los Angeles.
SACRAMENTO KINGS v MELBOURNE UNITED, tomorrow, Sacramento.