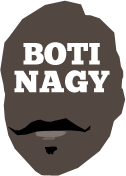 ---
Advertising opportunities available.
Please contact me.
---
Biwer says NBL criticism 'unfair'
Tweet
DAVID Biwer says NBL accusations of "profiteering" and "leeches in the (sports apparel) industry" are upsetting and he is taking it personally considering his Melbourne-based company, iAthletic annually ploughs $200,000 back into basketball.
NBL owner and executive director Larry Kestelman made the claims yesterday while launching the league's "First Ever" brand.
The NBL's latest venture will "produce basketball-related apparel and supply uniforms to both grassroots clubs and elite NBL teams across the country", according to the league.
Kestelman claimed First Ever would "drive out the leeches who currently profiteer in the industry".
"First Ever will bring basketball under a unified sports apparel brand and provide a better deal for mums and dads across the country," he said.
"And by supporting First Ever, those mums and dads will keep profits in the sport. If you're not wearing the First Ever uniform or apparel you will be potentially supporting poor quality operators who sell inferior goods at inflated prices with no interest for the wider game."
Biwer, 51, a veteran of the sports apparel industry and a former US import who has played, coached and been involved in most aspects of basketball here since his arrival in Australia 29 years ago, was startled by the claims.
His company iAthletic, which he runs in conjunction with business partner and current SEABL Most Valuable Player Simon Conn, said most sports apparel companies put at least five-to-10 per cent back into junior clubs.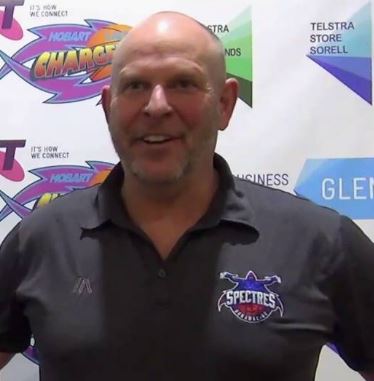 "We're not leeches," he said.
"You can't imagine how much work we do with the NBL, we're the apparel sponsors for the WNBL and we put $200,000 back into basketball.
"We partner Basketball Australia with their Australian Championships as well.
"We are putting money and time back into basketball."
Originally recruited out of college by Shoalhaven Tigers, Biwer has an impressive SEABL resume and also played NBL with Victoria Giants.
He has coached at SEABL level and is the classic story of the "Yank who came Down Under" to play for a couple of years, and ended up staying.
Post playing career, he worked in the sports apparel industry at New Era Cap, Under Armour and And1 – all quality US brands – before branching out to create iAthletic.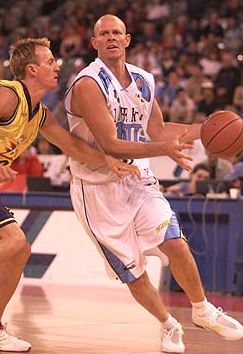 "I've received emails from three top-end basketball people (since Kestelman's statements) and I'm responding because it does feel personal," Biwer said.
"There's other guys such as PEAK and And1 also putting back into the game and I think it's unfair attacking our industry."
Today Charity Bounce announced a new partnership with global performance brand Under Armour to provide basketball apparel, footwear and accessories for use across a wide range of its social programs.
"Under Armour is very supportive of the work that we do and the young people we work with have already responded very positively to Under Armour's involvement," said Charity Bounce CEO Ian Heininger.
Charity Bounce is a not-for-profit that exists to inspire positive change to overcome disadvantage for individuals and communities with a focus on education and employment outcomes. Programs are delivered by youth workers in partnership with professional sports teams and leagues and engage professional athletes to motivate change and inspire young people.
This is not the first partnership of its kind for Under Armour which in 2015 announced a multi-year global partnership with the NBA, making it the presenting partner of the Jr NBA. It is also title partner of the NBA Draft Combine since 2017.
The Jr NBA, presented by Under Armour, aims to develop a lifelong passion for basketball in boys and girls ages 6-14 by teaching them the fundamentals of the game, emphasising values such as sportsmanship, respect, teamwork, and healthy living through a series of basketball clinics, skills challenges and regional tournaments.
"Under Armour's mission is to 'make you better'. We are proud to offer global opportunities in basketball programming that provide on-court performance and character growth to players and look forward to this partnership with Charity Bounce to further support basketball players across Australian communities," said Fernando Reani, managing director of Under Armour Australia and New Zealand.