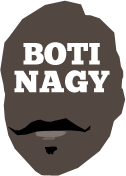 ---
Advertising opportunities available.
Please contact me.
---
Blitz will give us a style window only
Tweet
THE NBL Blitz tips off tomorrow in Bendigo with live-streaming and fans nationwide toey to see what new-look teams promise ahead of the 2018-19 season.
Most teams have had significant changes and imports have come with massive wraps – as they always do. I mean, come on, no-one ever announced: "We've just recruited a dud," even though that has been known to happen.
What the Blitz will give us is some idea of how the teams will look while again getting court-time into DPs, nursing stars or managing those already with injury hiccups.
So, as always, not TOO much should be read into what transpires in Bendigo tomorrow and Ballarat over the weekend.
The live stream of all games will be available through NBL TV and via Twitter for free, with Nathan Strempel handling calling duties in Bendigo and Matt McQuade anchoring in Ballarat.
Each club has at least one key question to answer, and in some cases, more than one.
ADELAIDE 36ERS: Adris De Leon, Majok Deng, Adam Doyle, Anthony Drmic, Harry Froling, Daniel Johnson, Ramone Moore, Jack McVeigh, Nathan Sobey, Brendan Teys, Jacob Wiley. Coach: Joey Wright
DRAW: 5.30pm Thursday, v Melbourne United; 3pm Saturday v Sydney Kings; 3.30pm Sunday v Perth Wildcats
The big question is how will the 36ers look without their heart-and-soul and MVP Mitch Creek? Import Jacob Wiley will be a high-energy guy, more is predicted from Anthony Drmic (below) and Adelaide's up-tempo game again will be fun to watch.
Its success or otherwise may hinge on how well Jack McVeigh and Harry Froling adjust to life in the league and how soon the black eyes of a troubling off-season wear off.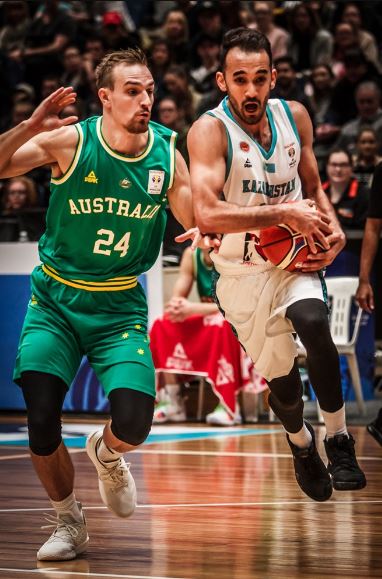 BRISBANE BULLETS: Cameron Bairstow, Jason Cadee, Alonzo Gee, Adam Gibson, Cameron Gliddon, Makoto Hiejima, Matt Hodgson, Stephen Holt, Will Magnay, Reuben Te Rangi, Mika Vukona. Coach: Andrej Lemanis
DRAW: 11am Thursday, v Illawarra Hawks; 7.30pm Saturday v Melbourne United; 1pm Sunday v Sydney Kings
Definitely the most exciting lineup Brisbane has put on the floor since its return to the league, the challenge will be for its backcourt of Jason Cadee, Cam Gliddon, Adam Gibson and Stephen Holt to successfully mix it with some of the other All Star-type combinations.
Fully fit, Cam Bairstow (below) should again be imposing and there's genuine help in Matt Hodgson and Mika Vukona. Alonzo Gee has "star" written all over him and Makoto Hiejima could be one of the year's best stories. Or not. The question here is has anyone gotten older?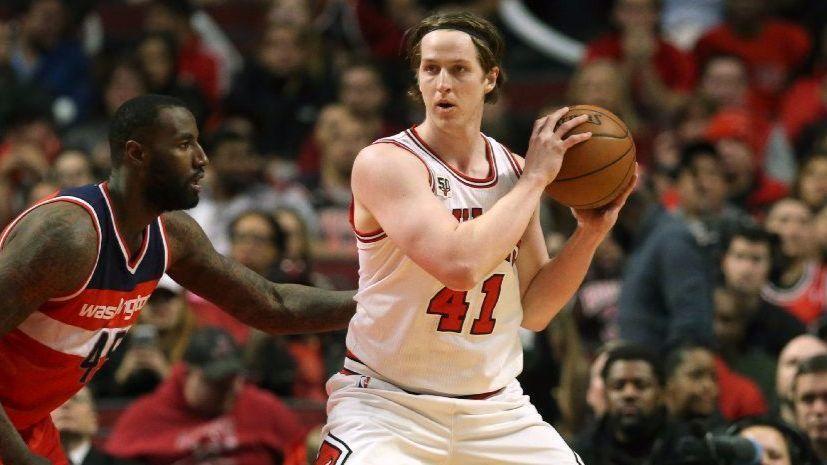 CAIRNS TAIPANS: Devon Hall, Nathan Jawai, Jarrod Kenny, Dexter Kernich-Drew, Kuany Kuany, Robert Loe, Alex Loughton, DJ Newbill, Melo Trimble, Lucas Walker, Mitch Young. Coach: Mike Kelly
DRAW: Thursday 7.30pm v Sydney Kings; Saturday 1pm v Perth Wildcats; Sunday 11am, v NZ Breakers
One of the more intriguing teams of the preseason with a rookie head coach in Mike Kelly and only Nate Jawai (below), Alex Loughton and Kuany Kuany back from last year.
A two-time NBL Defensive Player of the Year, Kelly's emphasis will be obvious but he also was a wicked scorer so, unlike his predecessor, expect him to unleash these Taipans with greater offensive freedom. Recruiting three players from Perth – bringing a winning culture – and three quality imports suggests this team is one to seriously scout.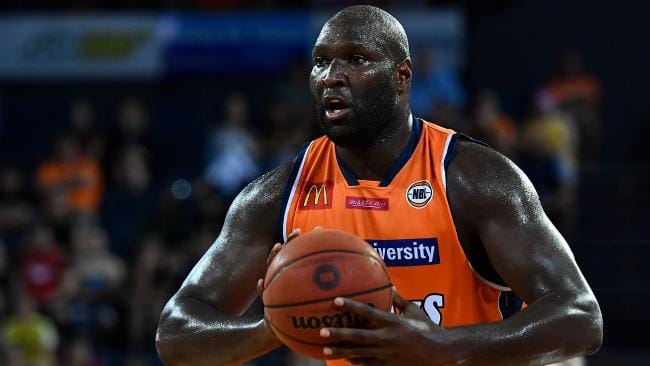 ILLAWARRA HAWKS: David Andersen, Todd Blanchfield, Tim Coenraad, Brian Conklin, Daniel Grida, Cedric Jackson, Jordair Jett, Emmett Naar, Marshall Nelson, AJ Ogilvy, Kevin White. Coach: Rob Beveridge
DRAW: Thursday 11am, v Brisbane Bullets; Saturday 5.30pm, v NZ Breakers; Sunday 5.30pm v Melbourne United
Already pencilled in for a tumble down the table, Bevo seriously has re-shaped this team, with only AJ, Kevin White and Tim Coenraad back from last season.
Incoming past league MVPs in Cedric Jackson and Brian Conklin (below) both have a chip after being cut by their previous clubs, Boomers swingman Todd Blanchfield now is expected to seize this season, Jordair Jett will continue to surprise and Dave Andersen brings a winning pedigree. This will be a blue collar team fans in Wollongong will embrace.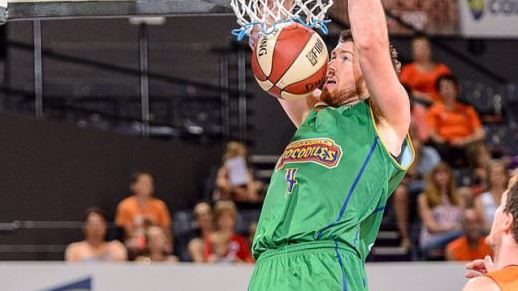 MELBOURNE UNITED: David Barlow, Josh Boone, Chris Goulding, Peter Hooley, DJ Kennedy, Mitch McCarron, Craig Moller, Alex Pledger, Tohi Smith-Milner, Daniel Trist, Casper Ware. Coach: Dean Vickerman
DRAW: Thursday 5.30pm v Adelaide 36ers; Saturday 5.30pm, v Brisbane Bullets; Sunday 5.30pm, v Illawarra Hawks
The word is out import DJ Kennedy will be a huge success and retaining Casper Ware and Josh Boone in the other import spots gives United some lineup consistency.
Mitch McCarron (below) is a big get and Craig Moller continues to grow as a player. But losing Tai Wesley leaves Melbourne light at the 4-spot and there's no Majok Majok at backup anymore either. David Barlow looks likely to still be a key player, as a result.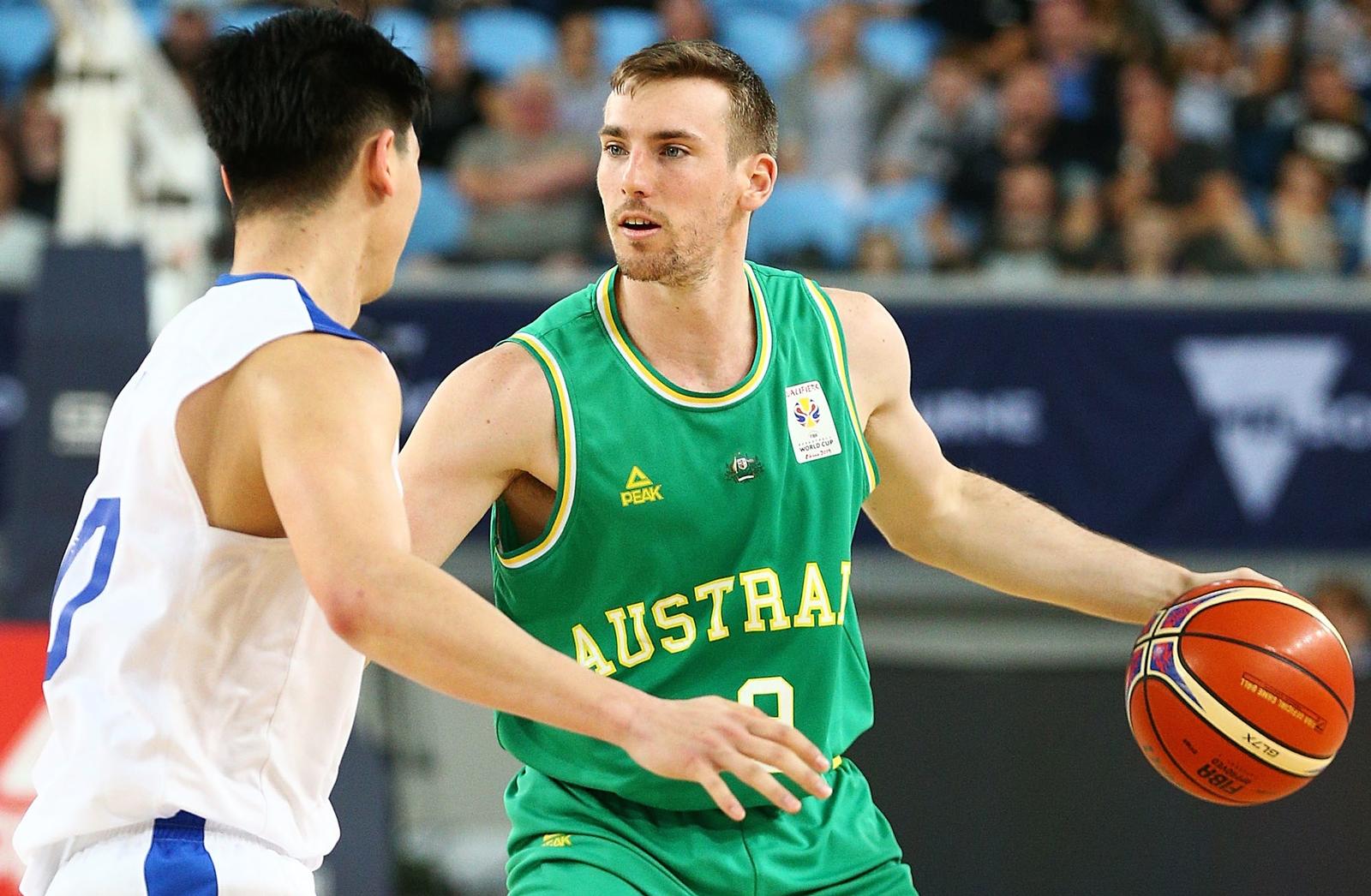 NEW ZEALAND BREAKERS: Thomas Abercrombie, Finn Delany, Shea Ili, Shawn Long, Majok Majok, Armani Moore, Jordan Ngatai, Patrick Richard, Corey Webster, Jarrad Weeks, Tai Wesley. Coach: Kevin Braswell
DRAW: Thursday 1pm, v Perth Wildcats; Saturday 5.30pm, v Illawarra Hawks; Sunday 11am, v Cairns Taipans
Another club which has "intriguing" written all over it, firstly with new coach Kevin Braswell and the twin returns of past Breakers championship winners Tai Wesley and Corey Webster.
Shawn Long is going to be an exciting import, but just as fun to watch will be the continued emergence of players such as Shea Ili, Finn Delany (below) and Jordan Ngatai. What will the Breakers' style be though? It's going to be fun to find out.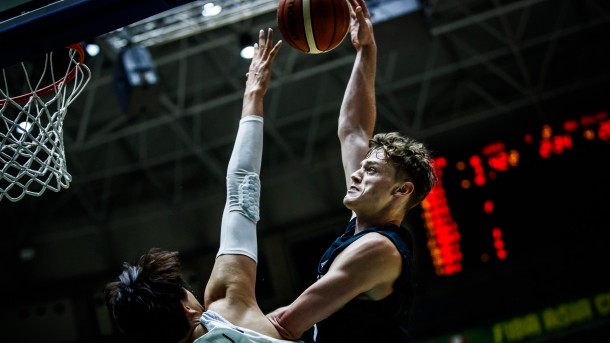 PERTH WILDCATS: Angus Brandt, Bryce Cotton, Greg Hire, Tom Jervis, Nick Kay, Damian Martin, Mitch Norton, Clint Steindl, Rhys Vague, Jesse Wagstaff, Terrico White. Coach: Trevor Gleeson
DRAW: Thursday 1pm, v NZ Breakers; Saturday 1pm, v Cairns Taipans; Sunday 3.30pm, v Adelaide 36ers
The ankle sprain Angus Brandt suffered in Monday night's Boomers' rout of Kazakhstan will keep him sidelined for between three-to-six weeks, sadly ruling him out of the Wildcats' two NBA preseason games with Utah Jazz and Denver Nuggets.
With captain Damian Martin to miss the match in Bendigo, Perth will instead be trying to run some condition into import Terrico White and greater expectations will fall on the shoulders of Nick Kay (below) and Tom Jervis. Remember, they have room for a third import yet, if need be.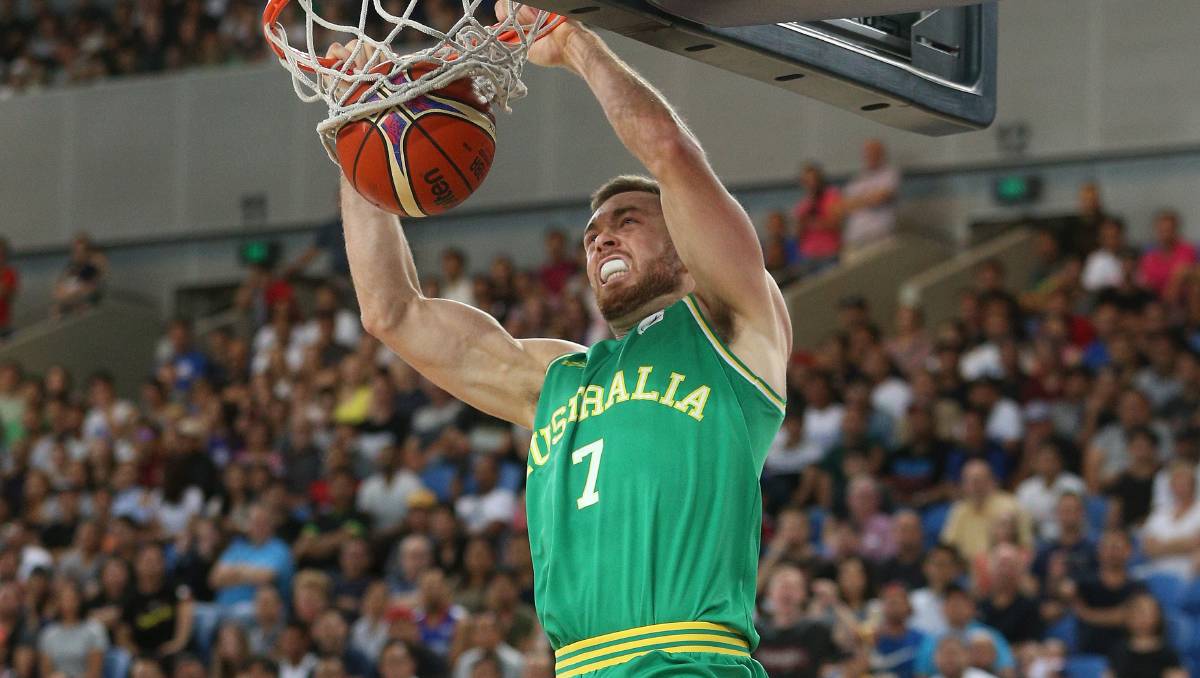 SYDNEY KINGS: Deng Acouth, Kyle Adnam, Andrew Bogut, Brian Bowen, Deng Deng, Daniel Kickert, Kevin Lisch, Brad Newley, Dane Pineau, Jerome Randle, David Wear, Tom Wilson. Coach: Andrew Gaze
DRAW: Thursday 7.30pm, v Cairns Taipans; Saturday 3pm, v Adelaide 36ers; Sunday 1pm, v Brisbane Bullets
Everyone likes the look of the Kings' starters – Jerome Randle (below), Kevin Lisch, Brad Newley, Dan Kickert, Andrew Bogut – remembering each star at his best. For most of them though, that was when they were on the light side of 30.
Not saying they are past it by any stretch of the imagination. On their nights, they will be awesome. But these Kings are built to win NOW, and it's going to be the input of players such as Tom Wilson, Kyle Adnam, Deng Deng, Brian Bowen and Co which will decide where they finish.