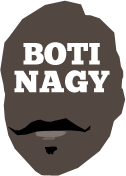 ---
Advertising opportunities available.
Please contact me.
---
Bobcats bob up for 3X3
Tweet

CLB3X3 has unveiled its fourth Elite Club and its first for Melbourne with the announcement of its Mornington Peninsula-based Southern Bobcats.
Not to be confused with Southern Tigers in SA or Southern Huskies in Tasmania, the Bobcats join CLB's three foundations clubs, the Hobart Devils, Townsville Suns and the University of Sunshine Coast's RIP CITY and will field men's and women's teams.

"In addition to the opportunity to be part of a major national competition with strong international pathways with FIBA, Olympics and Commonwealth games, 3x3 basketball has always been a great way to teach grassroots players solid skills and set the right foundations for sport in general," Bobcats owner Darren Mahony-Walsh said.
"We are thrilled to be able to add 3X3 to what our club offers. We already do really well as a 5on5 club and can only see a bright future adding in 3X3 to compliment."

CLB3X3's season tips off shortly and has a 25-event lineup across Australia.
Its Elite teams are expected to compete in a minimum of seven Aussie Summer Series events with a win or a runners up eligible for a spot in the National Final in Melbourne over the Labour Day weekend.
The winning team from the National Final will earn a spot in an official FIBA3x3 Challenger.
CLB's full season calendar is available at www.clb3x3.com now.
"All of our locations and stakeholders have been carefully selected to ensure we are forming a truly national 3x3 league that brings a deep understanding of the sport, a shared vision of where we know this sport is heading and a culture like no other," CLB3x3 general manager Matt Hollard said.
NBL championship-winner Mark Nash, talented 3x3 player from Townsville, Tim Keating - currently #5 in Australia - and Carlie Smith, the #1 female 3x3 player in Australia, are key players in CLB's continued growth.
"I'm excited to be a founding Elite Club ambassador for the evolving CLB3X3 league and really
looking forward to enhancing my involvement and seeing 3X3 grow on the Peninsula and around
Australia" Robert Linton, CLB3X3's newest Elite 3X3 Ambassador said.