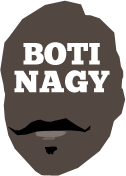 ---
Advertising opportunities available.
Please contact me.
---
Bob's Corner: Maybe this old guy is the G.O.A.T.
Tweet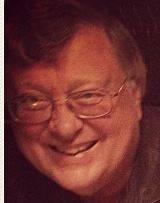 BOB'S CORNER: TIME flies when you're having fun and for most of those in the First World, there is far more to enjoy than to endure. But time does not stand still, as US correspondent BOB CRAVEN points out with one of the greatest basketballers of all time recently celebrating a milestone birthday.
LAST Saturday was the 75th birthday of Lewis Ferdinand Alcindor Jr, the man forever known as Kareem Abdul-Jabbar.
Born and raised in New York City - his father was also born in NY City of parents who were born in Trinidad - while his mother was originally from North Carolina.
He would, of course, grow up to be one of the very greatest basketball players to ever play the game. Here's a little reminder of his resume for that next time you engage in a G.O.A.T. conversation. Kareem was:
6× NBA champion (1971, 1980, 1982, 1985, 1987, 1988)
2× NBA Finals MVP (1971, 1985)
6× NBA Most Valuable Player (1971, 1972, 1974, 1976, 1977, 1980)
19× NBA All-Star (1970–1977, 1979–1989)
10× All-NBA First Team (1971–1974, 1976, 1977, 1980, 1981, 1984, 1986)
5× All-NBA Second Team (1970, 1978, 1979, 1983, 1985)
5× NBA All-Defensive First Team (1974, 1975, 1979–1981)
6× NBA All-Defensive Second Team (1970, 1971, 1976–1978, 1984)
NBA Rookie of the Year (1970)
NBA All-Rookie First Team (1970)
2× NBA scoring champion (1971, 1972)
NBA rebounding champion (1976)
4× NBA blocks leader (1975, 1976, 1979, 1980)
NBA anniversary teams (35th, 50th, 75th)
No. 33 retired by Milwaukee Bucks
No. 33 retired by Los Angeles Lakers
3× NCAA champion at UCLA (1967–1969)
3× NCAA Final Four Most Outstanding Player (1967–1969)
3× National college player of the year (1967–1969)
3× Consensus first-team All-American (1967–1969)
No. 33 retired by UCLA Bruins
Presidential Medal of Freedom (2016)
As head coach: USBL champion (2002)
As assistant coach: 2× NBA champion (2009, 2010)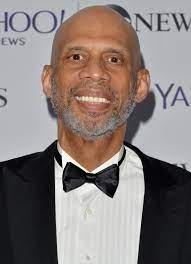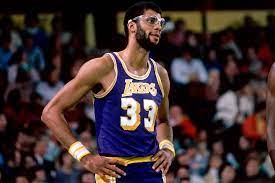 JRUE Holiday of the Milwaukee Bucks triggered a US$306,000 bonus by appearing in his 67th game of the season—playing all of eight seconds in the Bucks' regular season finale.
That pencils out to a tidy US$136.8 million per hour.
Only five NBA players played in every game their team played this season, an all-time low. A.C. Green's record of 1,192 consecutive games played appears safe for the foreseeable future.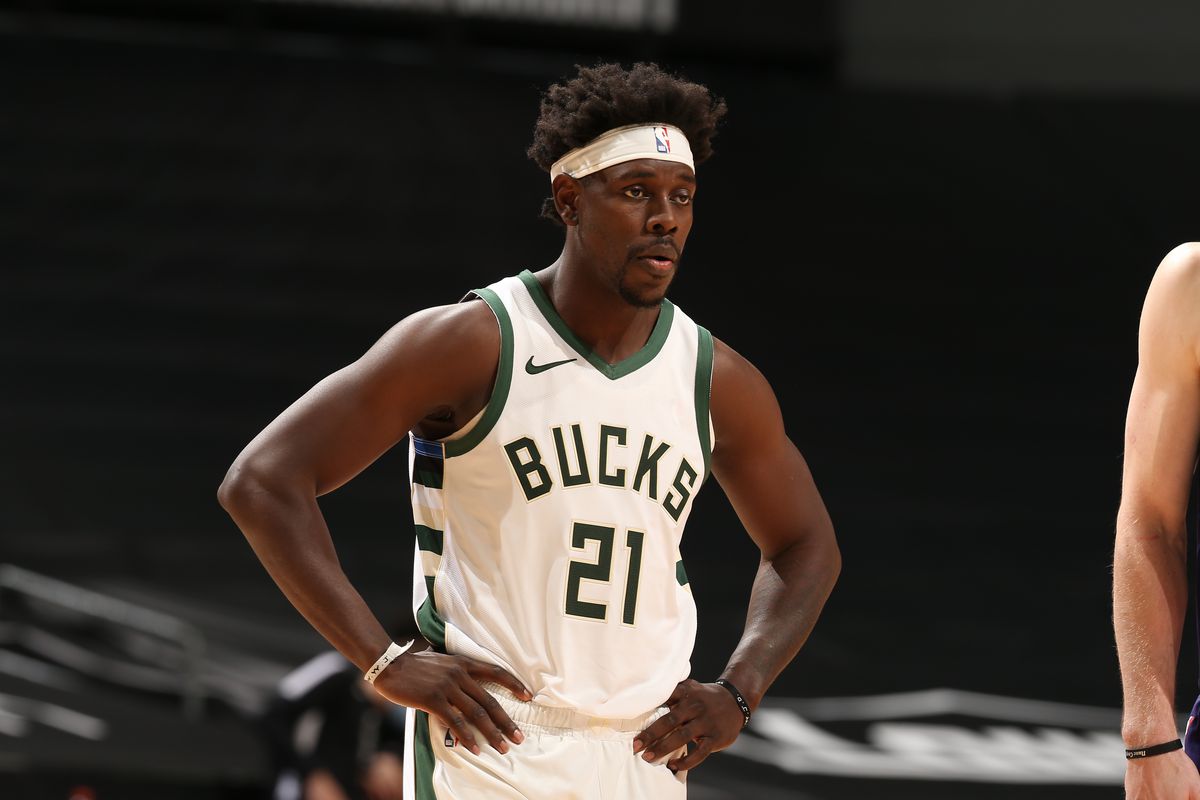 THE Dallas Mavericks, 4th seeds in the NBA West playoffs, opened their best-of-7 series against the 5th seed Utah Jazz, playing at home for the first time since their NBA title season 11 years ago.
Dallas lost as it was without injured superstar, Luka Doncic, who strained his left calf a week ago in their regular season finale.
He has been listed as day-to-day, although earlier this afternoon, the club confirmed that he would not play in Monday's Game 2 of the series.
Anniversaries from the last week:
1959—The Celtics sweep the Lakers in four games to win the first of what would become eight consecutive NBA titles.
1978—In the final day of regular season play in the NBA, David Thompson of the Denver Nuggets scores 73 points, giving him an almost insurmountable lead over George "The Ice Man" Gervin of the Spurs for the scoring title for the season. Gervin would need to score 58 points in order to tie Thompson, a figure he'd never come close to reaching previously. He ended up scoring 62 points to nip Thompson.
1982—The Denver Nuggets' Alex English, Dan Issel and Kiki Vandeweghe each finish the regular season averaging at least 20 points per game. They are the first front line in the NBA to do so since Bob Pettit, Cliff Hagan and Clyde Lovellette of the St. Louis Hawks in 1961.
1987—Michael Jordan scores 61 points in a 117-114 loss to the Atlanta Hawks, becoming the 2nd player in NBA history to surpass the 3,000-point mark in a season.
1987—Julius "Dr. J" Erving scores 38 points in a win, joining Wilt and Kareem as the only players to score at least 30,000 points in a career.
2003—Michael Jordan, then with the Washington Wizards, plays the final game of his career in Philadelphia, where the local fans, notoriously hostile to visiting players, give him a standing ovation several minutes long.
2008—Jason Kidd of the Mavericks gets the 100th triple-double of his career in a 111-98 win over New Orleans.
2013—This isn't about basketball, but this event stunned me and the rest of America: two bombs explode in the crowded streets near the finish line of the Boston Marathon, killing three people and injuring close to 300 in a bloody scene of shattered glass and severed limbs.