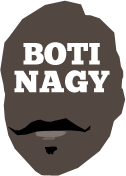 ---
Advertising opportunities available.
Please contact me.
---
Bob's Corner: Boston shines through to Elite 8
Tweet

BOB'S CORNER: Our US correspondent BOB CRAVEN returns today, as promised, taking readers through the events of the Div.1 women's NCAA tournament, featuring an amazing performance by South Carolina's Aliyah Boston, through the Sweet 16 and en route to the Elite 8.
AND then there were eight. Friday and Saturday nights, the women's D-I tourney reduced the field from the Sweet 16 to the Elite eight.
In one regional semi, the #1 overall seed, South Carolina, had a bit of a struggle, but still managed to win through to the Elite Eight with a 69-61 win over North Carolina.
South Carolina was never really in danger of losing, but it wasn't particularly pretty. North Carolina put the move on its neighbor to the south, but if things start to look a bit tight, who ya gonna call? No, not those guys—if it's South Carolina in the tourney, you're gonna call the probable women's D-1 Player of the Year, Aliyah Boston.
She's a 196cm big from the US Virgin Islands in the Caribbean (home of NBA Hall of Famer, Tim Duncan). During the 3rd quarter break, South Carolina decided to put everything on her shoulders.
North Carolina had been packing the key trying to slow her down, so it was decided not to try to force things in to her in the middle, but to move the ball around and take the good outside shot, and leave the rest to her.
It worked, as she scored all 13 South Carolina points in that final quarter, none of them on offensive moves. All her points came on offensive rebounds, second chance putbacks, and free throws. She was four-for-eight on putbacks.
Her game was historic—she led South Carolina with 28 points and 22 rebounds. It was the fourth game in tourney history where a player scored at least 25 points and had at least 20 rebounds.
She had a double-double in each half, and with 13 points and nine rebounds, she almost had a double-double in the 4th quarter alone. The opposing coach really said it all after the game when she said: "I wish she was old enough to turn pro (Boston is a third-year player) . . . I've seen enough (of her)."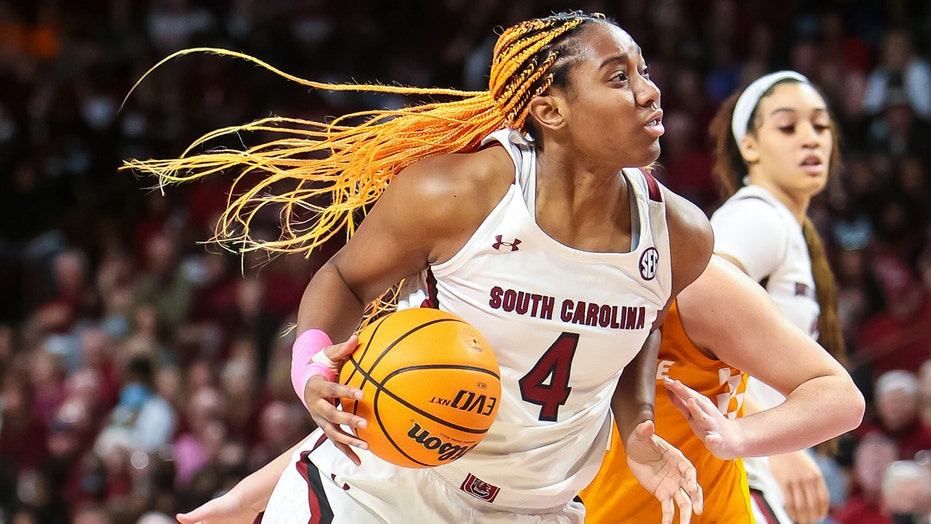 South Carolina's Elite 8 game will be against the Blue Jays of Creighton U., a #10 seed that upended Iowa State 76-68 in the other Regional semi for that group.
They are the first double-digit seed to make it to the Elite 8 in five years. Creighton is known to live by the 3-point shot, but in this game its leading scorer was a non-factor—she scored two points. The Jays' leading scorer turned out to be a player coming off the bench, Morgan Maly, who led them with 21 points.
The game was tied at the half, but Creighton had a big third quarter and that was that. They played better and shot better, and that will usually bring the desired result. It will be interesting to see how they do against #1 South Carolina in trying to crash the Final Four. Apart from Aliyah Boston, South Carolina also boasts a suffocating defence.
In the West, the Regional #1 and the national #2 team, the Stanford Cardinal, had little trouble handling the Terrapins of Maryland 72-66 in a game that was nowhere near as close as the score indicated.
Heading into the fourth quarter, Stanford was up by 23. Maryland was the 6th highest scoring team in the country during the regular season, but that kind of scoring was not happening for them Friday night. They shot only 33.8 per cent as Stanford's defence completely shut them down.
With mostly reserves playing for Stanford in the fourth quarter, Maryland put on some full court pressure and Stanford did not handle it well. It had four turnovers and missed five free throws in the last five minutes, which allowed Maryland to make the score look respectable.
In the end, the big first three quarters by Stanford, combined with a very large rebounding edge, meant that Maryland's season was over. Stanford was led by Lexie Hull with 19 points, nine rebounds and 3 assists. Hailey Jones added 17 points, 10 boards and six assists, and All-American big forward, Cameron Brink, while limited to only 19 minutes before fouling out, still managed 15 points, eight rebounds and five blocks.
Stanford's opponent for the play-in to the Final Four is Texas, which squeaked by Ohio State 66-63. It was close for more than three quarters, but Texas moved out to a 10-point lead with four minutes left in the fourth quarter.
A minute later, it was a two-point game, and it stayed that way until the final seconds. With 20 seconds left and Texas ahead by a single point, first year substitute Aliyah Moore blocked a shot.
In the ensuing scrum, she ended up blocking another shot with eight seconds left, this one from the 3-point line for the win. Texas ended up with the ball, made two foul shots with a second left, and case closed.
North Carolina State was generally rated the #3 team in the country most of the year behind South Carolina and Stanford, but they had a tough time of it against Notre Dame before winning out 66-63.
Notre Dame was up eight at the halfway point, and by seven at the ¾ pole. They were still up by two with under four minutes left, as North Carolina slowly closed the gap. Finally, UNC took a one-point lead with 16 seconds remaining. Notre Dame subsequently missed a 3-pointer with eight seconds left, UNC got the rebound, was fouled, and made two free throws with a second left for the final tally.
North Carolina will play Connecticut for the right to go to the Final Four, as Connecticut had no trouble handling Indiana, 75-58. Connecticut won the 2nd half 38-25, after leading by seven at the half, which made it academic who would win.
Two players, including last year's Player of the Year, Paige Bueckers (below), led Connecticut with 15, but the lunch pail players doing the dirty work really made this easy for the scorers. Starter Aaliyah Edwards had nine points and 10 rebounds, and off-the-bench player, Olivia Nelson-Ododa had 10 points, 14 rebounds, three assists, two steals and a block.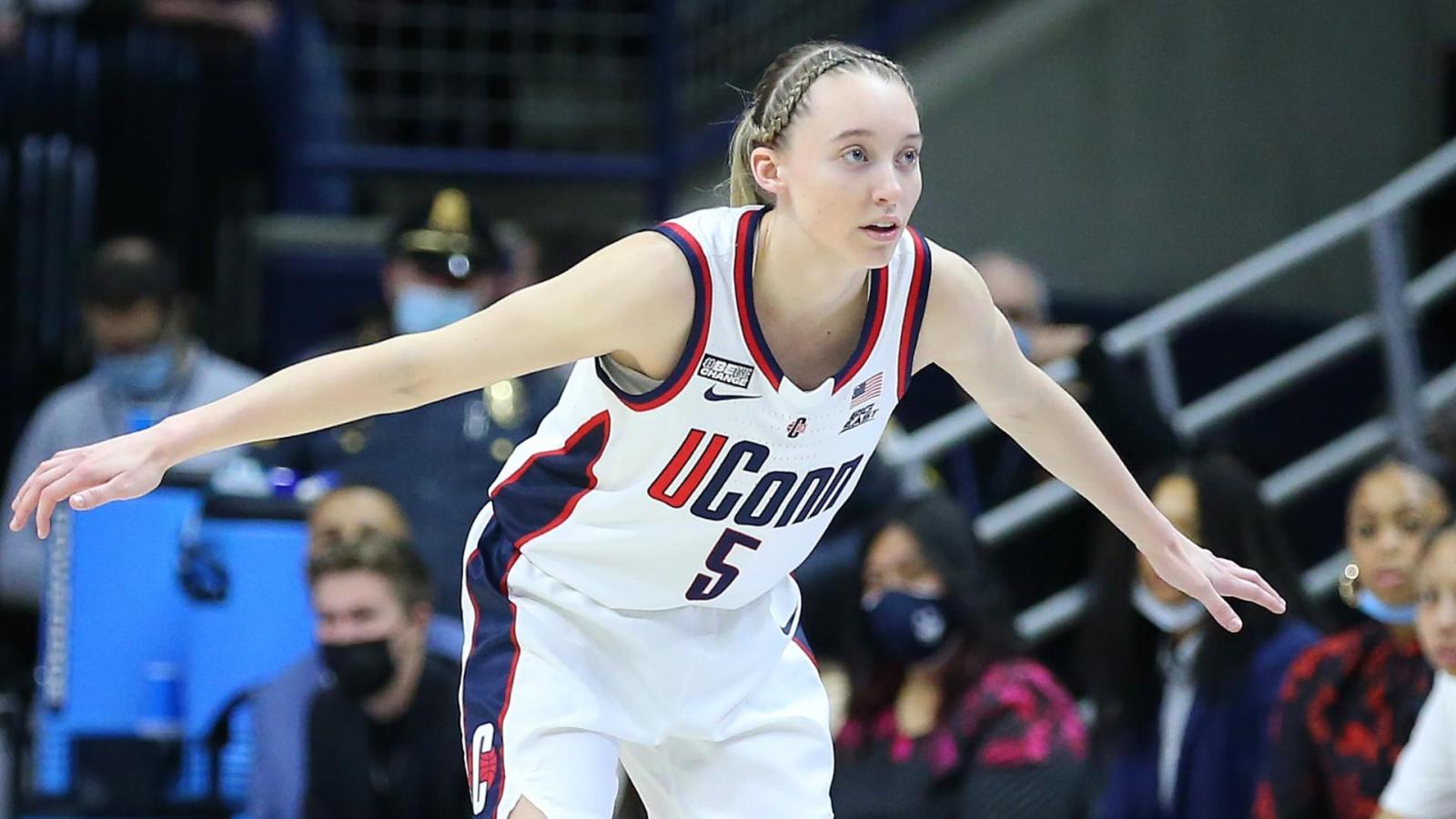 In another Regional semi where very few points separated the two teams, Michigan finally won out over underdog South Dakota, 52-49. The game was tightly fought, but not well played. Both teams did not shoot well, especially from beyond the arc.
As these types of games often will do, it came down to the final seconds. Michigan made a free throw to put it up by four with 12 seconds left. They then made a silly foul with 8 seconds left, putting South Dakota at the line for two shots. They made the first but missed the second. South Dakota managed to coral the rebound and kicked it out to the 3-point line for the win, but missed at the buzzer.
Michigan will have its work cut out for it to get into the Final Four against Louisville, which was rated 4th or higher all season. Louisville played Tennessee and was in control all the way, although Tennessee played tough the whole night and not intimidated.
They just didn't have the horses. Louisville is led by little Hailey Van Lith (below), a first-year guard from tiny (pop. 3000) Cashmere, Washington. She is the all-time state of Washington career total points leader for girl's high school basketball and has played on US junior national teams.
She led Louisville with 23 points, 3 rebounds and six assists. She was ably assisted by Emily Engstler, who had 20 points and 10 boards.