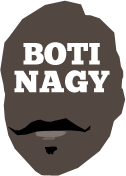 ---
Advertising opportunities available.
Please contact me.
---
Bob's Corner: Danny's back, and over in Utah
Tweet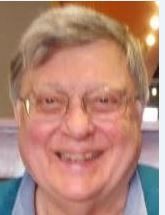 BOB'S CORNER: Our US correspondent Bob Craven has been hard at work this week, compiling notable articles on Boston Celtics star Danny Aine, revisiting our own late, great Lorraine Eiler, the ravages of COVID-19 on US sports, timely anniversaries and so much more.

ONE of the two most famous alums of my high school (North Eugene in Eugene, Oregon) is in the news again and it's not David Ogden Stiers (left), who was Major Charles E. Winchester III in the TV hit show M.A.S.H.
It's Boston Celtics NBA-championship winner Danny Ainge.
Ainge was undoubtedly the best high school athlete in team sports in Oregon history, the only person named a first team All-American in high school in all three major sports in the US (gridiron football, basketball, and baseball).
He is also one of the few athletes to play professionally in both the NBA and in Major League Baseball, and he did them simultaneously. North Eugene won two consecutive Oregon state titles in basketball in 1976 and 1977, losing only one game in those two seasons.
Ainge was a longtime President of Basketball Operations for the Boston Celtics until resigning/retiring a little over six months ago, but now has been named the new CEO of the Utah Jazz.
He was also named an alternate governor for the Jazz on the NBA's Board of Governors. He is a longtime friend of the Jazz's owner.
After high school, he was a basketball All-American at Brigham Young University in Provo, Utah (Salt Lake City area) and he also played professional baseball for the Toronto Blue Jays while still in college.
After college, he was drafted by and played for a number of years for the Boston Celtics, making the All-Star team one year. After retiring as a player, he coached the Phoenix Suns for a few years, resigning suddenly to spend more time with family. He was very well liked by legendary Celtics' coach, Red Auerbach, who also was attached to the Celtics' front office, and he eventually joined them in the front office.
He won two NBA titles there while a player, and another as a team executive.
Ainge and his family are devout Mormons and he has deep ties to Utah. As noted, he went to college there, and he has a son and a nephew who are involved in Utah politics.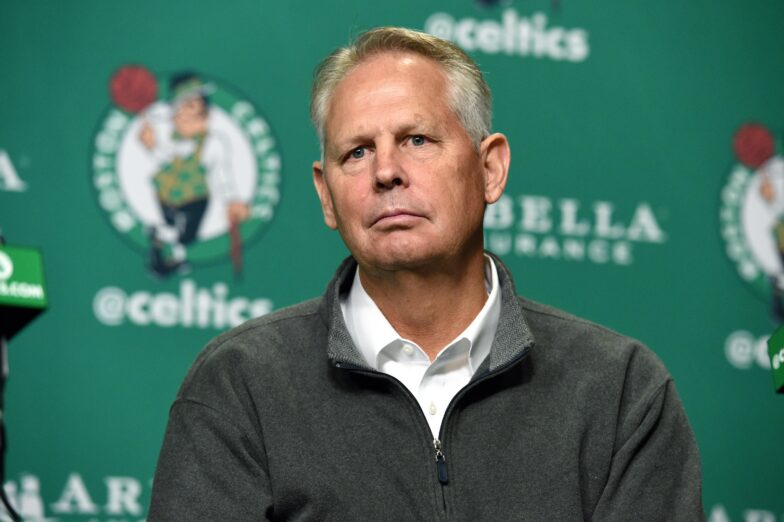 COVID-19 and the omicron variant in particular is wreaking havoc here in the US across all sports and at all levels—high school, college/university, and professional—and things are approaching critical levels in terms of keeping competitions going.
Just in the past week or so, teams losing players and members of team management has gone from a nuisance level to approaching critical. One example seen here locally is the recent end-of-season high school wrestling tournaments for the state of Washington.
Tourneys were held in four different cities, all within 30 km of where I live. Within one week of the tourneys ending, 90 cases of Covid were confirmed among the participants
In basketball at the college and pro levels, in professional gridiron football, and in pro ice hockey, so many players are being put "into Covid/health protocols" that teams are cancelling or postponing multiple games.
In the NBA, teams that are most affected, such as the LA Lakers, are seeking emergency exceptions to normal restrictions and timelines in signing additional players in order to meet league minimums for available players to play a game.
In summary, it's a mess and is getting worse rapidly.
Currently, there are three past league MVPs sidelined by Covid: Russell Westbrook (Lakers), Giannis Antetokounmpo (Bucks), and James Harden (Nets).
As of this past Friday morning, almost 10 per cent of the league's total player roster is known to be in the Covid protocols.
And a college showcase tournament in Las Vegas this weekend was ruined. Four Top 25 teams were to square off, but two of them had to cancel due to Covid. The other two teams travelled anyway and ended up playing each other as a "makeup" game.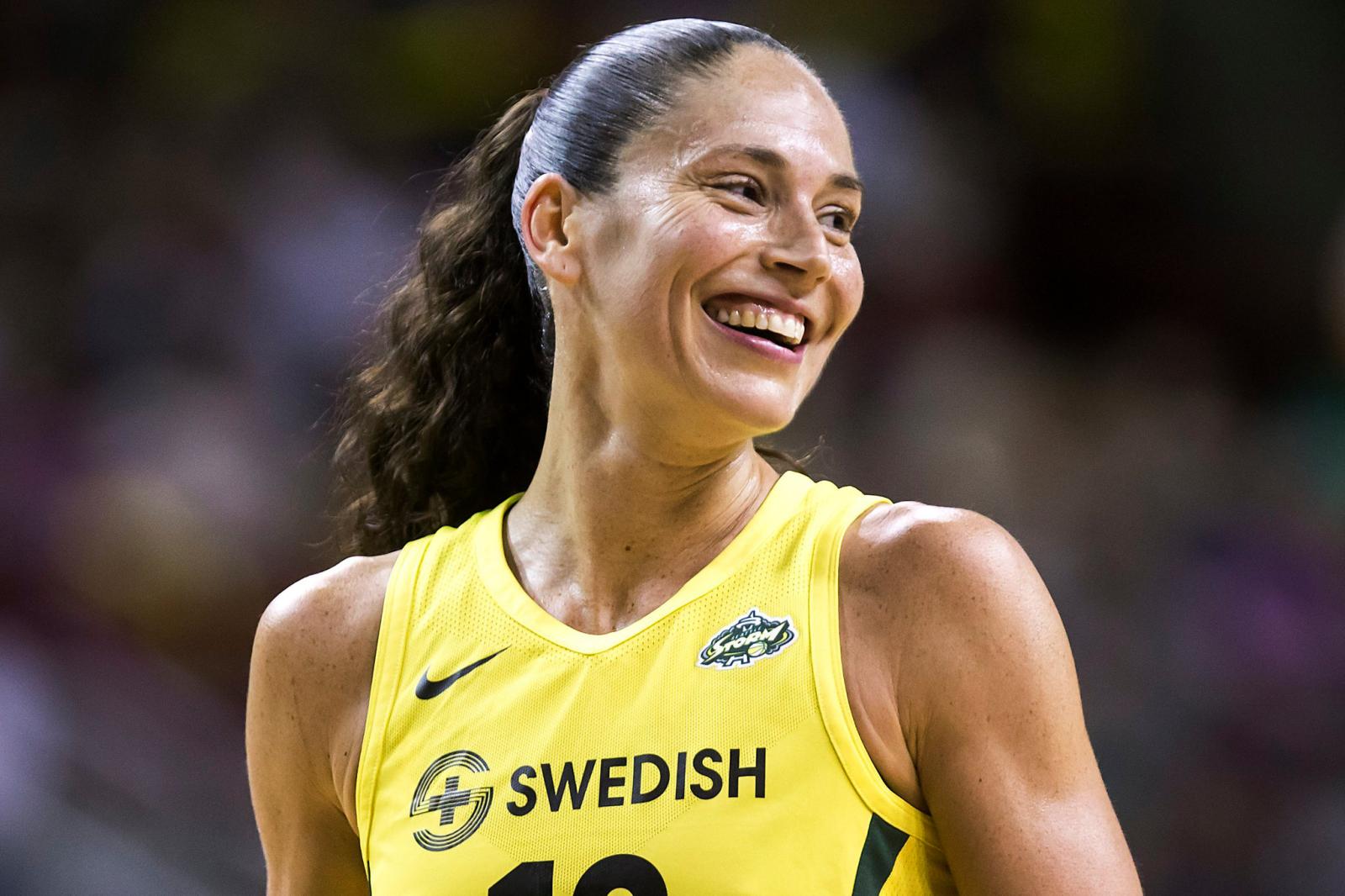 SUE Bird (above) of the WNBA's Seattle Storm was named by USA Basketball as its 2021 Female Athlete of the Year.
In her last Olympic appearance earlier this year, the 41-year-old Bird captured a record-tying fifth straight Olympic gold medal and served as one of the two US flag bearers at the Tokyo opening ceremony.
The Golden State Warriors' normal starting guard who isn't named Steph Curry (Klay Thompson) has missed the last 2 ½ years due to injury. He and the team had hoped to see him back in action at the end of their current road trip.
However, the team recently announced that he won't be able to return to the court until (hopefully) shortly after the first of the year.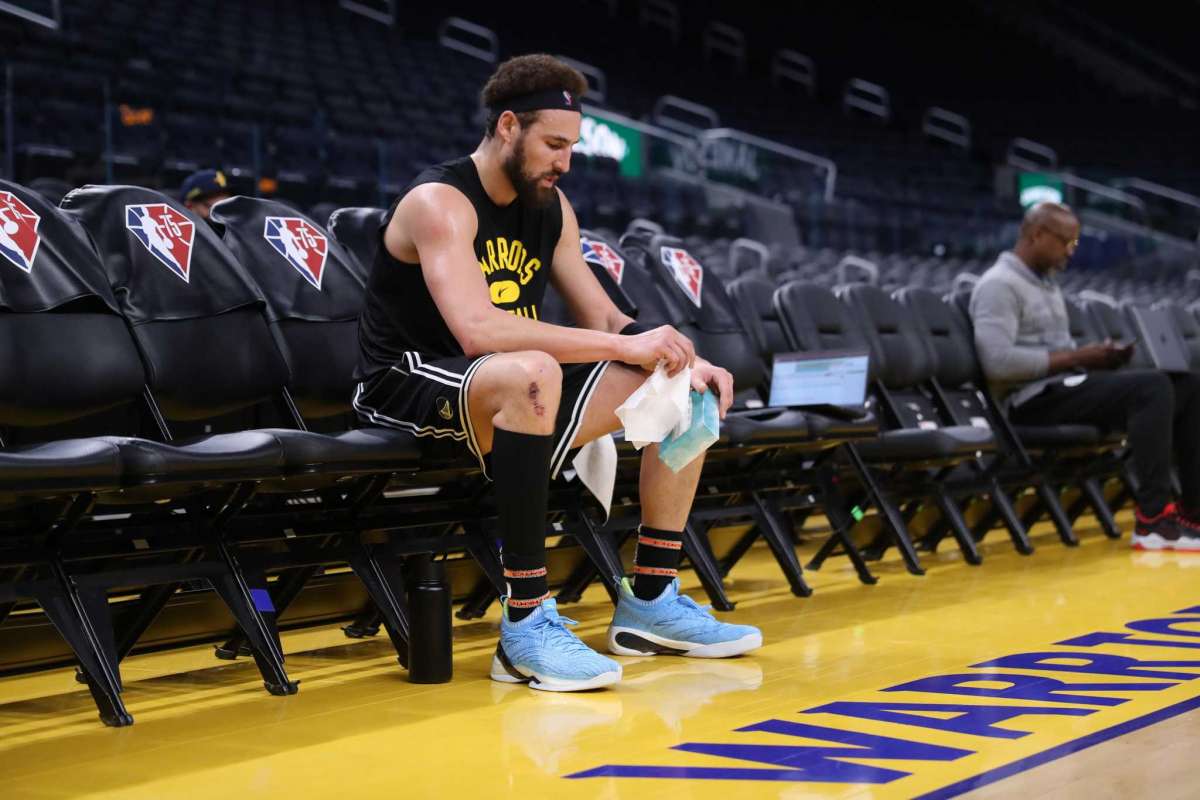 Here's a few more anniversaries from the 2nd week in December:
1946—The Basketball Association of America, a predecessor of the NBA, played an experimental game between the Chicago Stags and the Cleveland Rebels featuring 15-minute quarters. The Stags won 88-70.
1956—Who knew it would be the start of a wonderful tradition? At the close of the 1956 Olympic Games in Melbourne, amidst international tensions between East and West (Hungary), all the athletes mingled together and paraded around the MCG oval to close out the Games. It's been a closing ceremony feature ever since.
1959—Guard Richie Guerin scores 57 points, the most ever by a NY Knick, as NY defeats the Syracuse Nationals, 152-121. His record would stand for 26 years until finally broken by Bernard King.
1961—Guard Larry Costello of the Syracuse Nationals scores 32 straight points, and without missing a shot. He hit 13 field goals and 6 free throws during the streak—and Syracuse still lost the game.
1971—The LA Lakers set a new NBA record by winning their 21st consecutive game, breaking the old record of 20 set by the Milwaukee Bucks of Kareem and The Big O the previous year. The Lakers would go on to win 33 consecutive games before losing, a record that still stands.
1973—The U. of Tennessee beats Temple U. in the lowest scoring NCAA basketball game since 1938. With 11:44 left in the first half and Tennessee leading 7-5, Temple holds on to the ball for the remainder of the first half without taking a shot. Tennessee doesn't take a shot in the entire 2nd half, but manages to score four free throws, all by John Snow.
1977—The worst tragedy to ever happen in US basketball was not the first US "loss" in an Olympic basketball game to the Russians, thanks to the combined efforts of the referees, officials and Olympic staffers to ensure a US loss. That worst tragedy occurred in December of 1977. The U. of Evansville Aces basketball squad took off for a short flight to Tennessee to play Middle Tennessee State U. Their plane crashed shortly after takeoff killing all 29 people aboard, including all 14 basketball players. One first-year player was not on the plane, as he was left behind due to an ankle injury. Sadly, two weeks later both he and his brother were returning home from watching a game elsewhere, and they both died in an auto accident.
1983—9,655 fans witnessed the highest scoring game in NBA history. The Detroit Pistons defeated the Denver Nuggets 186-184 in 3 OT's.
1991—The New Jersey Nets set an NBA record by blocking 22 shots in a 121-81 drubbing of the Denver Nuggets.
2016—In the biggest NCAA Division I women's basketball rout ever, #3 Baylor overwhelms Winthrop 140-32.
2018—Dirk Nowitzki of Germany takes the court to start his 21st season with the Dallas Mavericks, breaking Kobe Bryant's record of 20 seasons with the LA Lakers.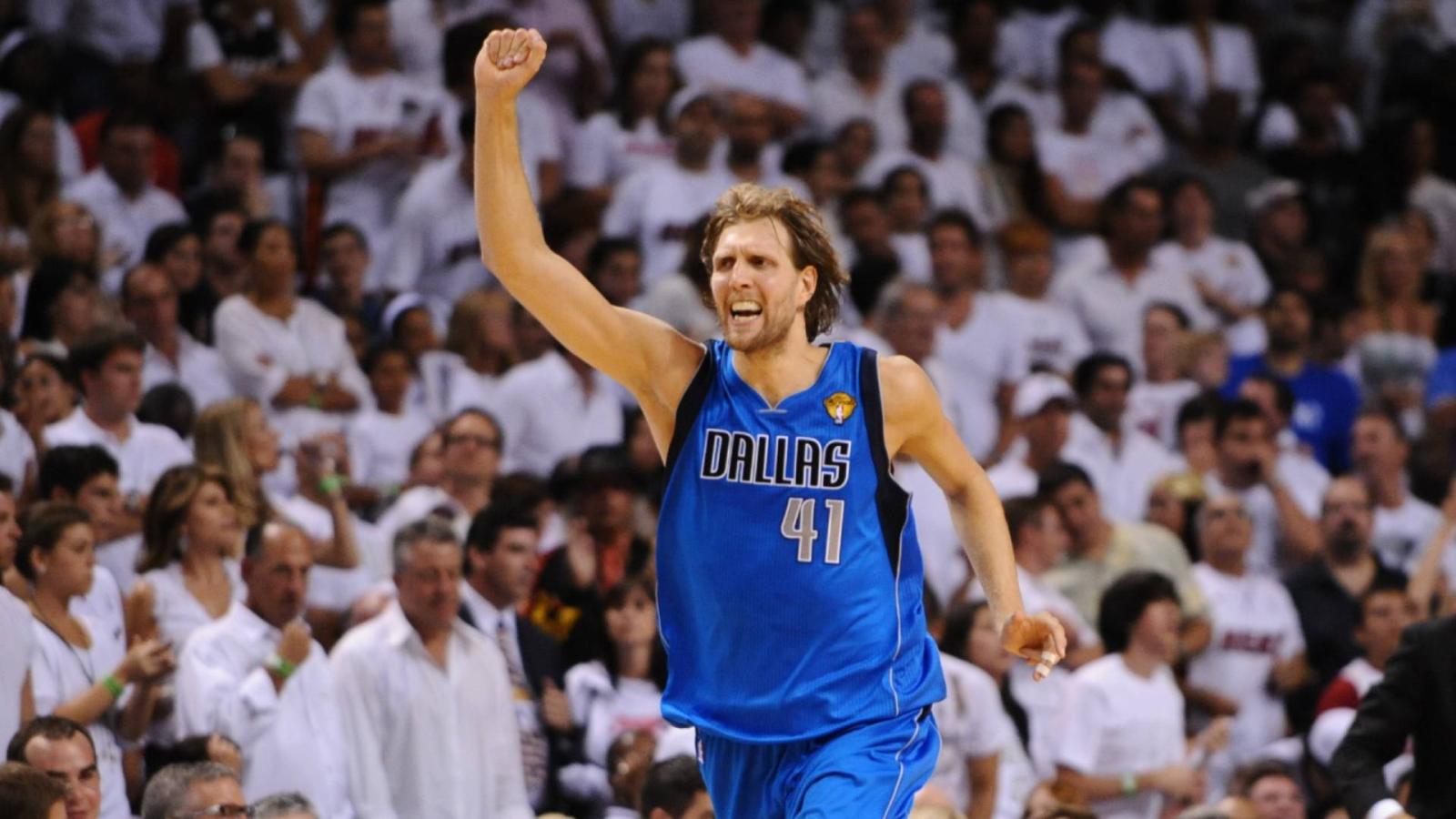 IN a couple of updates from earlier reported items, Steph Curry is now the all-time NBA career leader in made 3-pointers when he made his 2,974th shot from behind the arc.
At his current rate, he could conceivably reach 4,000 by the time he retires. Present at Madison square Garden for the historic even were the previous record holder, Ray Allen, and the record holder before Allen, Reggie Miller.
Despite reports that UConn's Paige Buecker, the reigning women's national player of the year, would not require surgery for her broken tibia, such turned out not to be the case, and she went under the knife Monday to repair that break, as well as a torn meniscus.
She's expected to miss at least two months.
And Patty Mills of the Nets is proving to be like the Energizer Bunny—he just keeps on going, and going, ………..
The other night, he started again in place of Joe Harris, one of most accurate 3-point shooters in NBA history, who is out with an injury.
In a 131-129 OT win over the visiting Toronto Raptors, Mills made a 3-pointer with 13 seconds left in regulation to send the game to OT. Kevin Durant led the Nets, as usual, with a line of 34-13-11, and Mills backed him up admirably with 30 points on 10-20 shooting, including 7-14 from deep.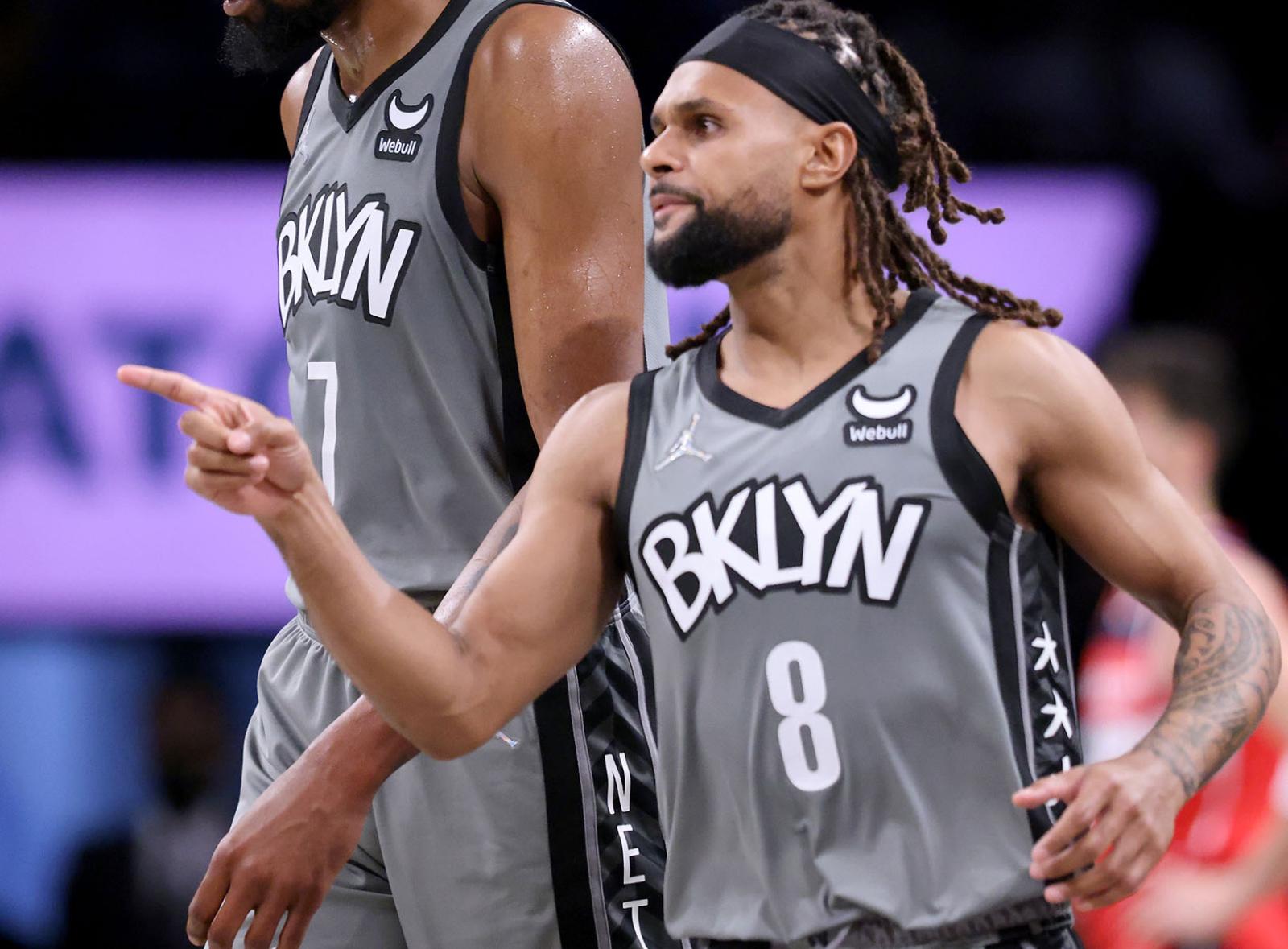 FINALLY, I wanted to thank you for the Blog entry re Lorraine Eiler.
As a basketball geek and someone who has followed the game and its history for years, I am embarrassed to admit that my historical knowledge of the women's game in the early days in this country was sadly lacking until the early-1970's, mostly because a five-on-five women's game almost didn't exist (especially in my part of the country) in any major way until I was a young adult.
I vaguely knew that women in small numbers played the game recreationally since shortly after Naismith invented the game in the 1890's.
Some played men's rules while others played by one or more other different sets of rules. My own mother was a starting guard on her high school team (six-a-side) in the 1930's. But in 1972 the US Congress passed what is known as Title IX, a federal civil rights act that prohibits discrimination against women by any institution, especially one involved in education, if that institution receives any federal funding.
Thus any school that had men's sports teams would be required to add an equivalent number of women's teams/players or lose their federal funding. I remember that this quickly meant a lot of girls and women had avenues to play hoops and other sports almost immediately.
That same year, the Association for Intercollegiate Athletics for Women (AIAW) was formed and began to run postseason tournaments for women's college teams. And, in 1976, women's basketball became an Olympic sport.
By 1981, the NCAA had (finally) seen the light and announced they would hold sanctioned tournaments for women's basketball. The AIAW briefly fought back and sued the NCAA, but in fairly short order they dropped the suit and disbanded.
I remember all of this happening, and it was at that time that I started to follow women's hoops, too. The blog about Lorraine Eiler made me check into what was going on prior to 1972 and I was surprised to find out about the Nashville connection and Nashville Business College (NBC), and in that same time frame and in that same area, about Middle Tennessee State U., which is only about 50 km from Nashville and was the other major power in women's basketball in the early days prior to 1972.
At that time, the Amateur Athletic Union (AAU) ran major national tourneys for men and women, and the NBC was the equivalent of UCLA under John Wooden for the women.
From the mid-1950's until 1969, they won 11 women's national titles, and at one point during the late-1950's, they won 91 of 92 games. The NBC was not a typical college/university, it was really a trade school. The majority of their players did not attend the College, but their coach, John Head, and the AAU sponsor of the NBC team, H.O. Balls, did get them jobs, if wanted or needed.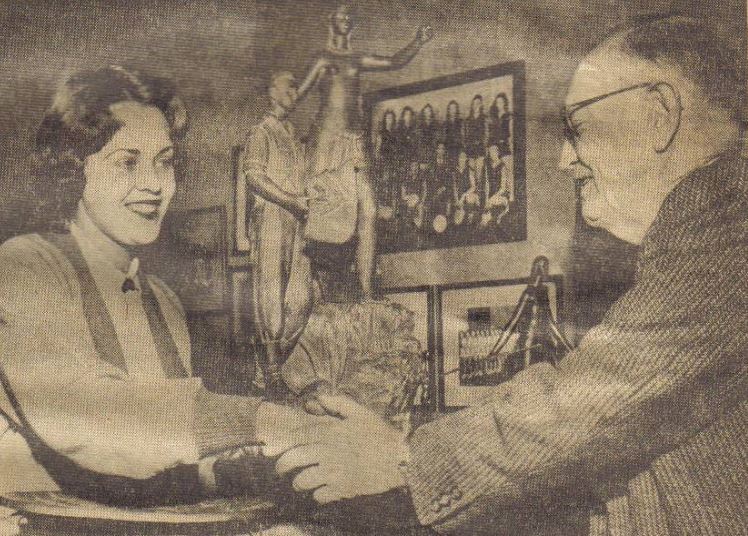 FLASHBACK: Lorraine Eiler meeting H.O.Balls, sponsor of her NBC team in college basketball.
Head, as noted, was the coach of the US team that went to the 1957 World Championships in Brazil, where he met Ms. Eiler. And the rest, as they (whoever "they" are) is history and in your blog.