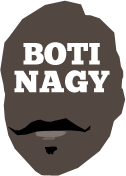 ---
Advertising opportunities available.
Please contact me.
---
Bob's Corner: Griner being illegally detained in Russia
Tweet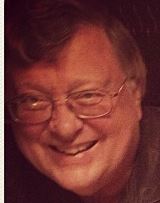 BOB'S CORNER: There's not a lot happening for WNBA superstar Brittney Griner, stuck in a Russian prison, but that is all about to change says our USA correspondent BOB CRAVEN. She now is on the US's official "wrongfully detained" list which means it is time to act, and the WNBA also is reminding the world of her plight.
THE only real news on the status of USA Olympic gold medallist and WNBA championship winner Brittney Griner is that the Biden Administration has now officially determined she is being "wrongfully detained" in Russia.
That means the US will work more aggressively to secure her release, even as the legal system plays out. Her case is scheduled to go to court in a little less than two weeks.
US supervision of her case now shifts from the Embassy and the State Dept.'s Consular Service to a separate State Dept. section—the Office the Special Presidential Envoy for Hostage Affairs—that is focused on negotiating for the release of hostages and other Americans considered wrongfully detained in other countries.
Just last week, a release was secured for a US Marine veteran detained in Russia who was swapped for a convicted drug trafficker in prison in the US.
There is one other American in Russia besides Griner regarded as unjustly detained, a corporate security executive who was arrested in December, 2018 while visiting for a friend's wedding, then later sentenced to 16 years in prison on espionage-related charges.
Meanwhile, the WNBA is honouring Griner with a floor decal and allowing the Phoenix Mercury to pay her without it counting against the team's salary cap.
The decal will feature her initials and her number 42. All WNBA teams have the decals on their home courts. I am hoping the decals are not the kind recently seen in in the NBL which caused players frequently to slip and slide, causing some (fortunately) relatively minor injuries.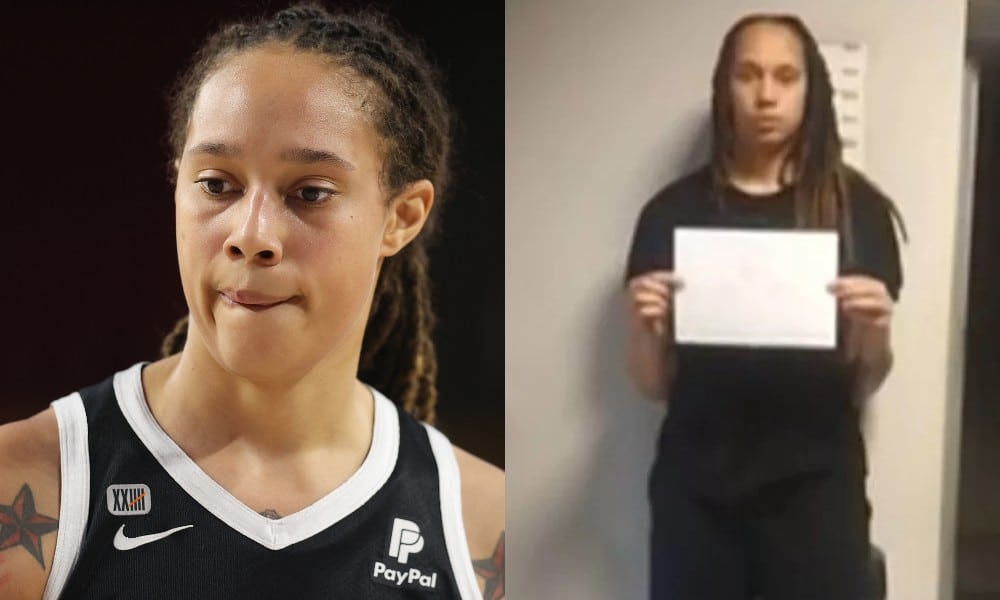 TYLER Herro of the Miami Heat was the runaway winner of this year's NBA Sixth Man of the Year award, averaging just under 21 points per game, almost five points higher than any other reserve in the league.
THE WNBA season has tipped off and one of the favourites to win this year's title, our local Seattle Storm, was a runaway winner in their first game.
As any coach, fan or player knows, one thing that must happen for a team to have a good shot at winning it all is to avoid a lot of injuries, especially serious ones, to major players on the team.
The Storm only too well remember what can happen if a team's most dominant player misses extensive time with a major injury (think L. J. and Stewie going down, costing probably multiple championships for Seattle between them).
This year is already off to a poor start in that regard as starting centre Mercedes Russell, will sit out the first 3-5 weeks of the season with an "unspecified" injury. The good news there is that they have a capable backup in Ezi Magbegor.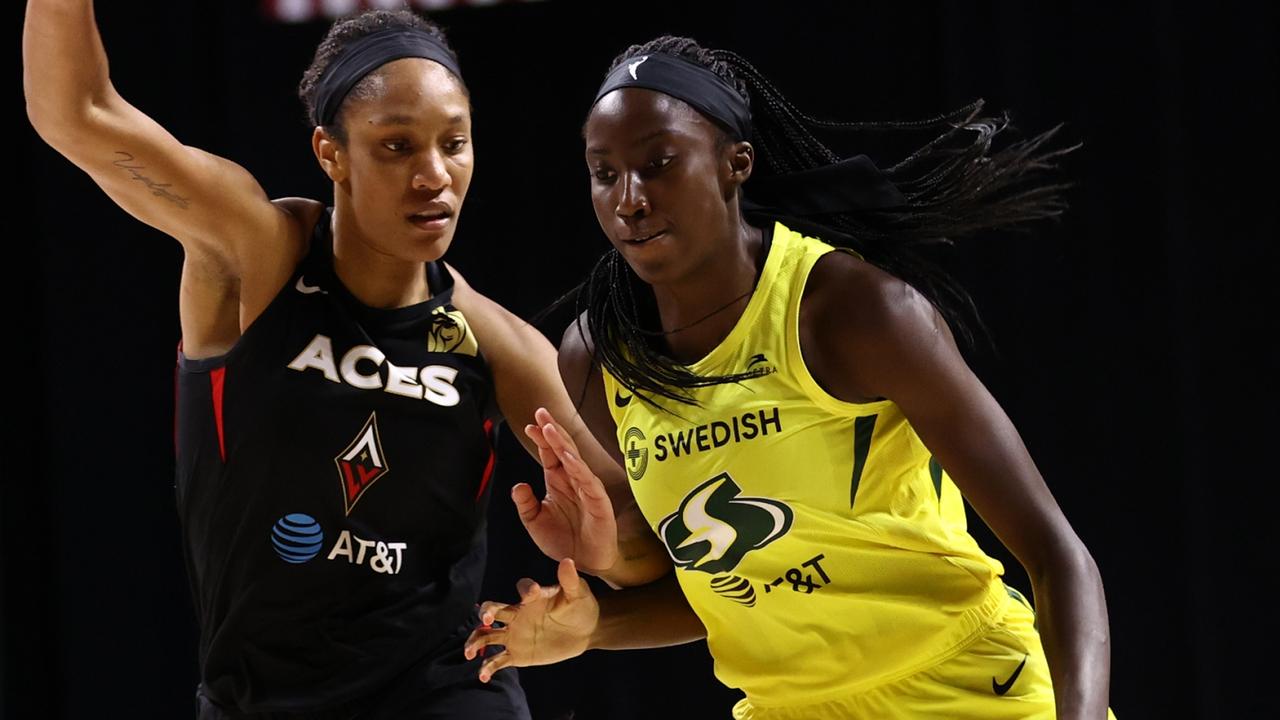 THE world of college/university sports in the US has been unsettled quite a bit over the past year and it's getting worse. The issue is that of Name, Image, and Likeness (NIL).
Some recent judicial decisions now allow for players and universities to be paid like a professional for their NIL. In practice, this has come to mean that the top players and teams can make large amounts of money, which will tend to separate the top players and schools from everyone else.
It has already meant that some of the top high school players have already signed deals into the millions before they even graduate.
Another effect is that some elite college players have announced that they will transfer schools to anyone that will offer them more money than they are already making. Additionally, pro teams are having much more difficulty trying to sign top players who are holding out for higher payouts.
As a result, the commissioners of two of the biggest and most powerful NCAA conferences (the SE Conference and the Pac-12) have been meeting this past week in Washington with lawmakers to discuss the need for federal legislation to help colleges and universities regulate how athletes can be paid for endorsement deals.
Businesses and booster organisations have been funding questionable sponsorship deals for athletes.
NBA playoff update:
Eastern Conference Semifinals:
The Miami Heat lead the Philadelphia 76ers 2-1 with Game 4 on Sunday in Philadelphia.
The defending champion Milwaukee Bucks lead the Boston Celtics 2-1, Game 4 on Monday in Milwaukee.
Western Conference Semifinals:
The Phoenix Suns lead the Dallas Mavericks 2-1, Game 4 on Sunday in Dallas.
The series between the Memphis Grizzlies and the Golden State Warriors is tied at one game apiece. As I write, Game 3 in Oakland, California is at halftime, with Golden State leading by seven points. Game 4 will be played on Monday in Oakland.
A couple of interesting anniversaries:
1966—Boston edges the LA Lakers 95-93 in Game 7 of the Finals, giving the Celtics and head coach Red Auerbach eight straight NBA titles. Auerbach, who had earlier announced his retirement, is replaced by centre Bill Russell, the first black head coach of a major US sports team.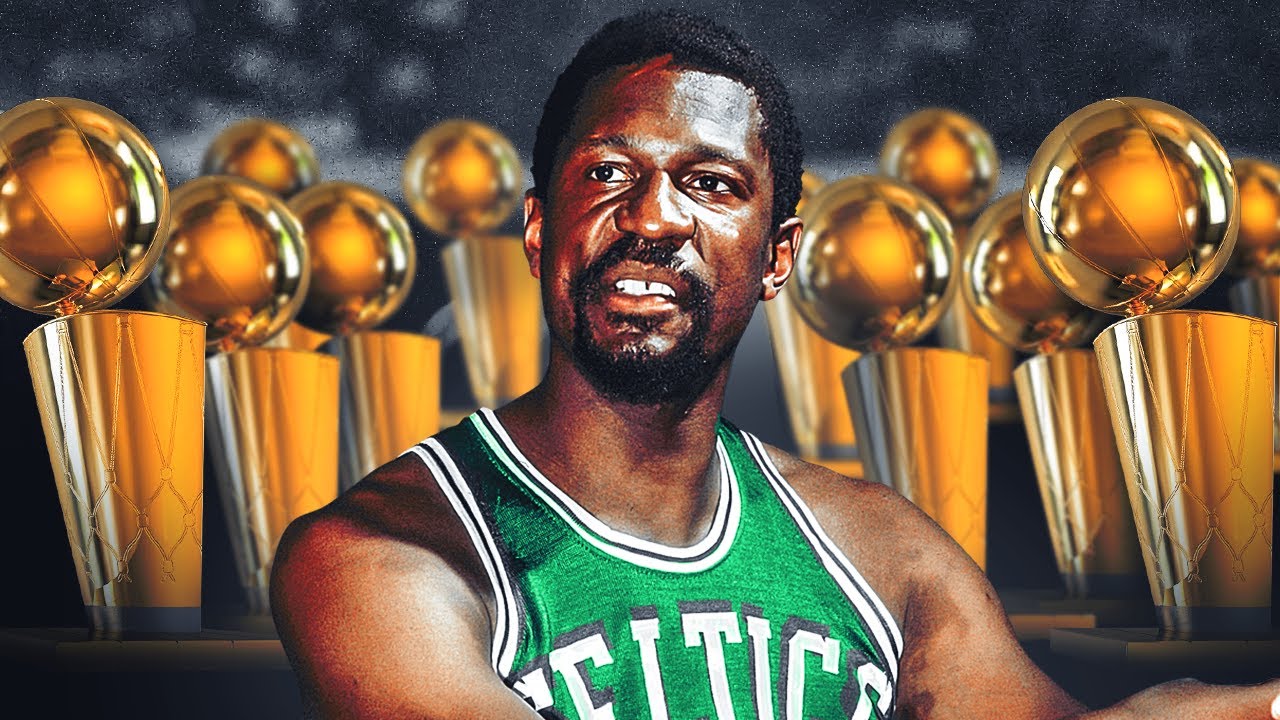 1968—So, who remembers the American Basketball Association (ABA), the original proponent of the 3-point shot and the red, white, and blue basketball? On May 4, 1968, the Pittsburgh Pipers beat the New Orleans Buccaneers 122-113 in Game 7 to win the first ABA championship.
1969—The Celtics beat the Lakers 107-102 in Game 7 to win the NBA championship for the 10th time in 11 seasons. Player-coach Bill Russell and Sam Jones retire as players after the game.
1972—In an amazing and gutty performance, Wilt Chamberlain leads the Lakers to a Game 7 win against the NY Knicks, giving the Lakers the NBA title. The 35-year-old Chamberlain scores 24 points, grabs 29 rebounds, and blocks 10 shots—all with a broken right hand wrapped in an oversized mitten—and becomes the oldest Finals MVP in league history.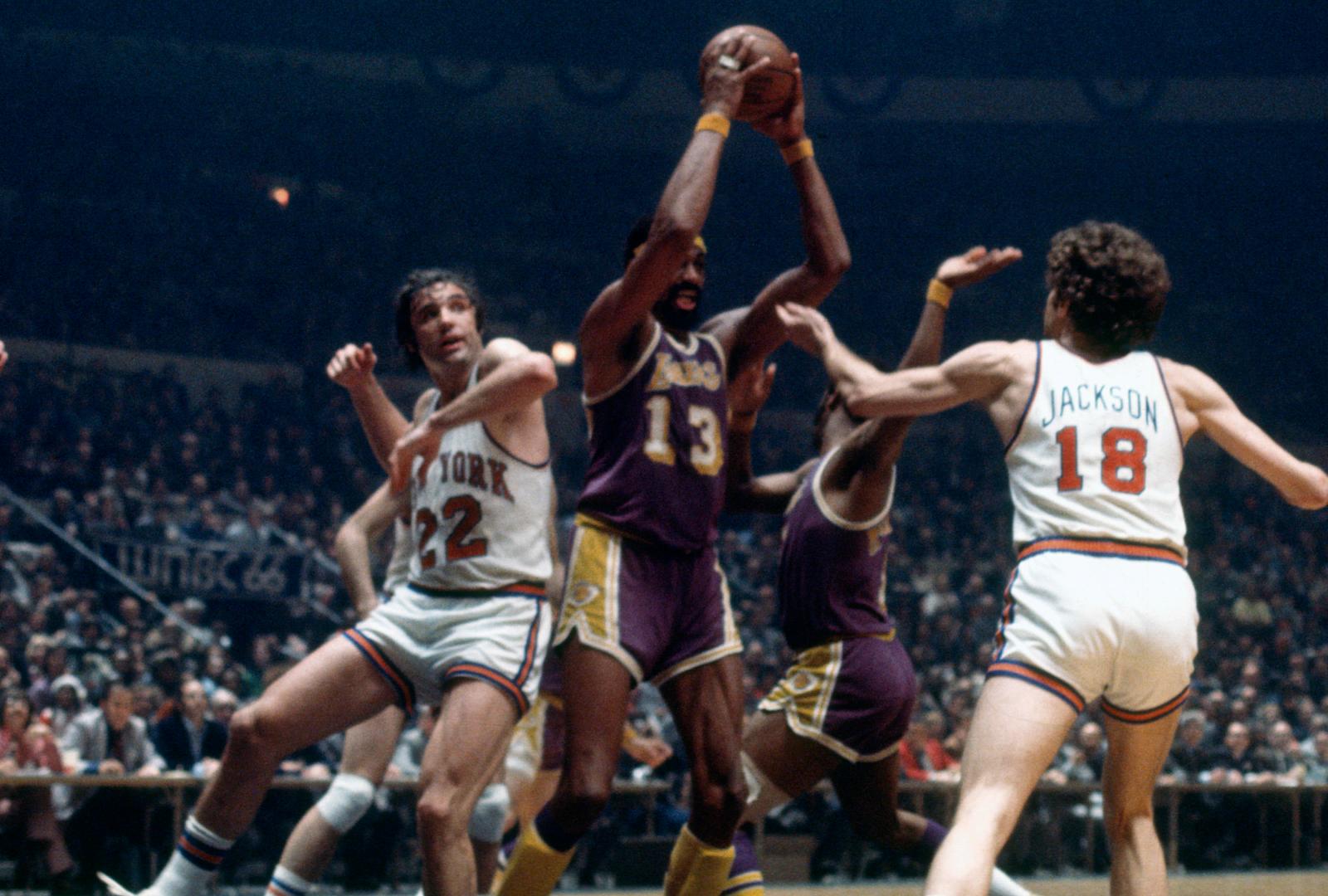 1990—Boston set single-game NBA playoff records for scoring and shooting accuracy in a 157-128 rout of the NY Knicks to take a 2-0 lead in their first round series.
1995—The Orlando Magic give the Celtics their worst defeat in team history, 124-77, in a playoff opener.
Quotes of the Week from the NBA:
One was overheard in the immediate aftermath of the Bucks-Celtics game noted above. Sports fans in New York, Philadelphia and Boston are known to be pretty rabid, and they will dish out insults to both home and visiting teams if they don't like what they're seeing. One irate Celtics fan was standing at a rail above where the Celtics were heading to the locker room after the game ended. He was overheard at the end of the broadcast screaming at the Celtic players about how he had given up watching his daughter in her school play to instead come to the arena "to watch this blankety-blank-blank effort'' …
The other one came from a sportswriter for the San Francisco Chronicle, on what it looked like to him to try to keep Denver's Nikola Jokic off the offensive glass: "I've seen grizzly bears who are more polite when barging into a cabin full of snacks."