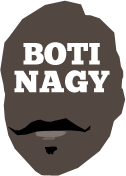 ---
Advertising opportunities available.
Please contact me.
---
Bob's Corner: Oh for someone who can shoot!
Tweet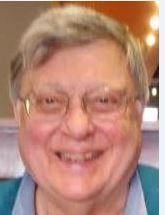 USA correspondent BOB CRAVEN has a feast of American news to keep you busy reading this weekend, starting with an amazing - for the wrong reasons - college game. But he also has NBA news, the latest college updates and even some NBL insights to keep you captivated.
JUST in the past couple of days, we've had a couple of games, one in a major college game and one in the NBA, were there were epically bad results.
In the college contest, Arizona State U., at home, lost to Washington State U. in a game where neither team seemed to be able to play offence. Washington State won 51-29, playing and shooting poorly throughout the game, although they improved slightly in the 2nd half.
In the first half, at one point they missed 15 straight shots and went almost 11 ½ minutes without scoring — and they were still the better team!
Arizona State, on the other hand was historically bad the entire game. The halftime score was right out of a primary school game: 18-10 in favor of Washington State.
That is not a typo or misprint. The 29 points scored by Arizona State were the fewest it has scored in a game in 75 years. They started off the game by hitting only one of their first 10 shots, and it didn't get much better after that. They ended up shooting 21% from the field, including an incredible 3-of-26 on 3-pointers, and they were 2-of-8 for the game from the charity stripe.
The NBA game was between the Memphis Grizzlies and the Oklahoma City Thunder, won by the Grizzlies at home 152-79.
The 73-point margin of victory was an all-time NBA high, easily breaking the previous mark of 68 points set in 1991 when the Cleveland Cavaliers beat the Miami Heat 148-80. At one point near the end, the Grizzlies were up by 78—and they played the game without their best player, injured guard Ja Morant.
Nine Grizzlies scored in double figures, and another just missed with nine points. Memphis was led by Jaren Jackson Jnr's 27 points in only 20 minutes. No Memphis player played more than 21 minutes, and Memphis also set a franchise record by making 62.5% of their shots.
The Grizzly bench players scored 93 points, outscoring the entire Thunder team by 14 points. The Thunder were also down multiple players, including Josh Giddey, who missed his 2nd straight game with a non-COVID-19 illness—not that it would have made much difference if he had been able to play.
THERE are 3 guys with ties to my Seattle area that are in the NBL this season.
Two of them are with the NZ Breakers - Peyton Siva and Sam Timmons. Siva is a little PG who was a star at Franklin HS here in Seattle, then played his college ball at U. of Louisville. He had a very short career in the NBA, then spent some time in what is now called the "G" League. The last 5-6 years or so, he's been playing in Germany.
Timmons is a big New Zealander who played his college ball here at the U. of Washington. He, his brother, and his father were all rugby players in NZ, although Sam got too big for rugby and, as a mid-teen switched to hoops due to his size (210cm). He is still pretty raw, but he is a big guy underneath and is definitely NOT afraid to mix it up in there.
The third is Mason Peatling (below) of Melbourne, who played his college ball at Eastern Washington U., a second-tier D-1 team over on the east side of Washington not too far from Spokane. He once scored more than 50 points in a game there, and played the latter part of last season for Melbourne United.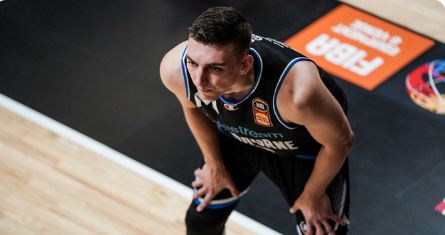 VERY sad to hear about the passing of David Gulpilil at age 68 (approximately). I remember him vividly as a teenager in "Walkabout", which was released in 1971, right after I returned to the US from Australia. Hard to believe that movie is 50 years old. He was very talented as an actor and dancer.
Gonzaga U., the loser (undefeated up to that loss) in last year's NCAA championship title game, later picked up a commitment to play this year from the #1 high school player in the country, 213cm Chet Holmgren. This, plus the fact that many of last year's team was coming back, and that they had picked up some more top-level transfers, made them a near-unanimous preseason #1 choice this season.
After a couple of exhibition wins, they started off strongly against ranked opponents, but a few days ago, they lost a very close game to Duke, which was then awarded the #1 ranking in the next poll.
Duke has a star freshman player, Paolo Banchero (below), who is from a local high school here in Seattle. He's 205cm and comes by his talent and size honestly: his father is pretty big in all directions and played gridiron football for the local U. of Washington. He mother is almost as big as his father, and she played basketball for Washington, and is still the women's career leader in rebounds at the school.
Duke's reign as the #1 team lasted one game, as Duke lost last night to Ohio State U. Gonzaga was also lucky to escape its next game against little Tarleton State, who came into the Zag's home court at 1-6. Tarleton State stayed within a handful of points until near the end, eventually going down by nine points and holding Gonzaga to almost 30 points under its season average.
Tarleton started four guards and a guard/forward combo against the much bigger Zags, whose frontcourt measures 213cm, 209cm, and 204cm. Gonzaga's player of the year candidate, 209cm Drew Timme, despite playing most of the game, scored only 10 points on 1-of-2 from the floor and 8-of-12 from the FT line.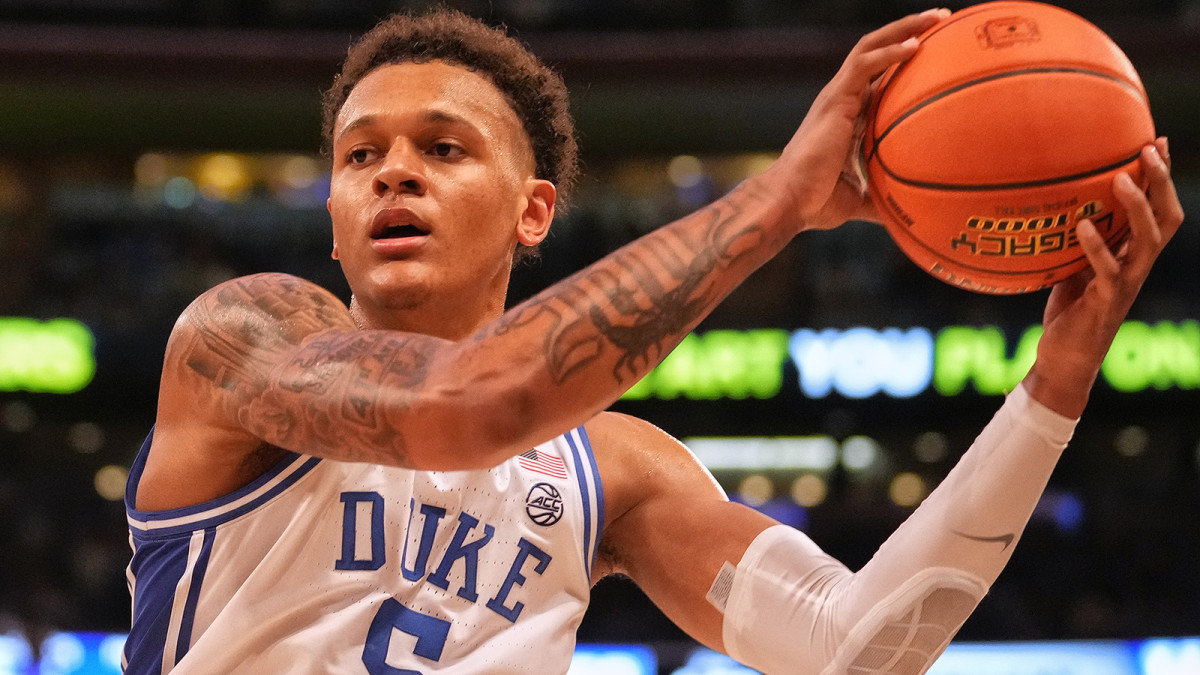 PAIGE Bueckers (below) of the University of Connecticut women's team made history last year as a first-year player by becoming the first freshman to win the AP national player of the year, the Naismith Trophy, the Wooden Award, and the USBWA's Ann Meyers Drysdale award.
Now that university players are allowed to sign endorsement contracts and keep any monies they make, she's become the first college athlete, male or female, to sign national endorsement contracts—and she's signed two of them.
Three weeks ago, she signed with sneaker marketplace StockX. Yesterday, she signed a national deal with Gatorade. Not bad for a 19-year-old. I think I was born way too soon.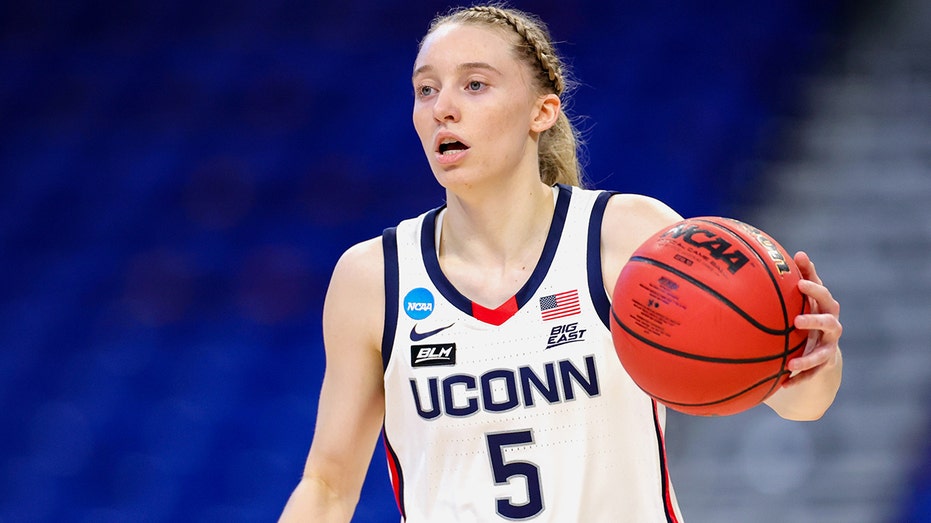 AUSSIE Josh Giddey is doing well as a starter for the Oklahoma City Thunder in the NBA, but I must admit to being surprised at how (relatively) off the mark his shooting is.
As a combo 3 and 4 player, he rebounds and dishes well, averaging just over 7 boards a game and just under 6 assists. He's scoring in double figures (10.4) but his shooting percentages are below average. Currently, he is shooting only 39.1% from the floor overall, and is a meager 25.7% from behind the arc. Even his free throws are sub-par at 65.4 percent. His last game (two nights ago), he scored 2 points on 1-of-9 shooting from the floor.
A GREAT game last night in the NBA where the top two teams played each other. In Phoenix, the home-standing Suns took down the Golden State Warriors 104-96.
In so doing, Phoenix tied an all-time franchise record by winning their 17th consecutive game. Steph Curry was way off his game for the Warriors, scoring only 12 points on 4-of-21 from the field. The Phoenix win pulled them into a tie for the league lead with the Warriors at 18-3, which for the NBA is about the quarter pole for the season.
ONE interesting anniversary in basketball history:
On December 1, 1956, the U.S. beat the Soviet Union 89-55 to win the gold medal in men's basketball at the 1956 Olympic Games in Melbourne.
The team was led by Bill Russell and K.C. Jones among others and beat their opponents by an average of 53.5 points per game, a record average margin of victory.
Was THIS the true "Dream Team"?