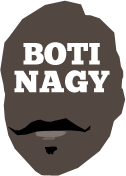 ---
Advertising opportunities available.
Please contact me.
---
Bob's Corner: Russia violates Convention with Griner
Tweet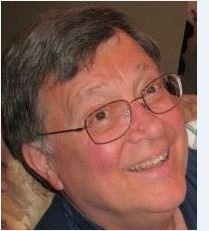 BOB'S CORNER: In light of Russia's unprovoked war on Ukraine, it should come as no surprise the detention in Moscow of star American centre Brittney Griner is contrary to the Geneva Convention, as reported here by our USA correspondent Bob Craven, along with a great general weekend read.
BRITTNEY Griner's local legal team has been able to visit with her on Moscow multiple times a week since the star USA women's gold medallist was detained last month.
What is amazing to me, as a former State Dept. diplomat who used to make consular visits to detained Americans in foreign countries, US Consular officials in Russia, despite repeated requests, have been denied any access or contact with her.
This is very rare and is a gross violation of international law and the Geneva Convention.
News recently broke that a Russian court has extended Griners detention until at least May 19. This is according to TASS, the Russian state "news" agency, which cited "the Khimki Court in the Moscow Region.
She is apparently sharing a cell with two other inmates who "had no previous convictions and (are) also charged with drug-related (offenses)." Allegedly, Griner has had no complaints, other than at 206cm, she is too tall to fit in a standard jail bed. Well, duh.
Read an interesting piece from CNN where they interviewed former US citizen hostages in Russia and elsewhere who are now actively working to get other US hostages around the world released.
They say that based on their experiences, the whole Griner situation is almost certainly a sham, and that she is in fact a hostage detained on purpose by Russia because of what is now the number one news story worldwide.
They are saying that the rest of the world should not believe or take seriously anything that the Russians are saying. These former hostages say that the whole story is wrong and arbitrary, and that the media around the world are doing some of Russia's "dirty work" by repeating the Russian version of this story.
A few vape cartridges are hardly "smuggling significant amounts of illegal substances", even if they did contain what the Russians say those cartidges contained. Parading her before the cameras and showing a "ridiculous" mug shot is not the way normal arrests in Russia are handled.
As has been noted elsewhere, she was detained sometime last month, but on her way back to Russia to start playing there again, not as she was trying to leave the country.
Her detention appears to have taken place shortly before Russia invaded Ukraine, but her detention was not publicised until March 5 — after the US had started applying sanctions against Russia.
The fact that she was well-known and celebrated in Russia makes the whole situation even more suspicious. They also added that criticising her for traveling there and playing in Russia is not valid; rather, it is more like "victim blaming" and shouldn't be relevant.
Why shouldn't she want to play there (or anywhere else) where she might make US$1 million per season?
Unfortunately for Griner and her family, it was also pointed out that this situation will almost certainly be a marathon and not a sprint. It will take a long time to play out, in all likelihood.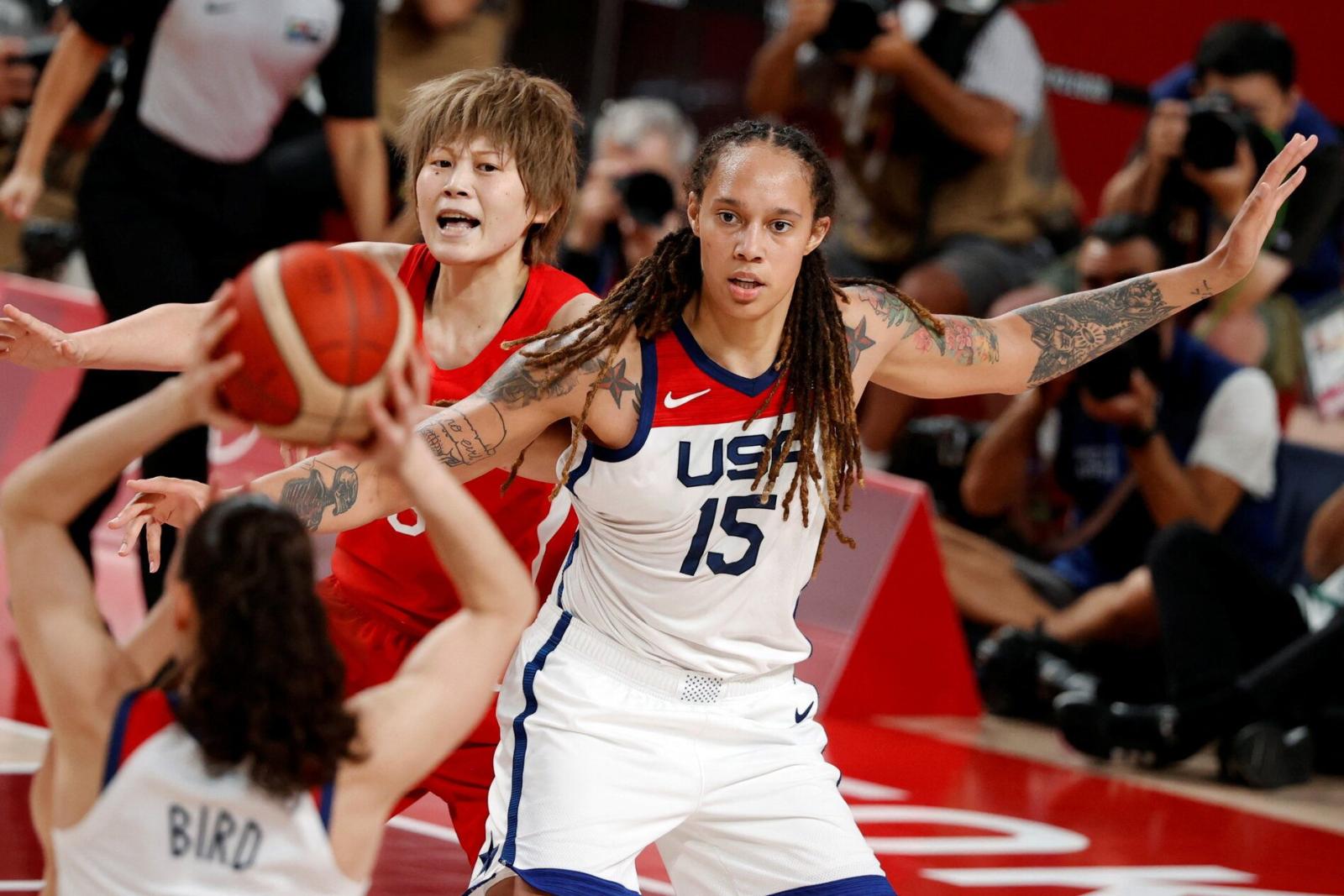 THE first major upset in the NCAA D-I Tournament took place in the East Regional when 15th seed St. Peter's defeated #2 seed Kentucky in overtime 85-79.
And March continues to be a historically torrid month for really big individual offensive games.
Detroit's Saddiq Bey went off for 51 points in a win over Orlando. That's the eighth 50-point game this month and, at only 22 years of age, Bey is one of the youngest players to do that.
There hasn't been this many 50-point games in the NBA in 60 years—1962 to be exact—the year Wilt Chamberlain in his prime averaged 50 points per game for the entire season.
GONZAGA, the overall #1 seed in the NCAA men's tourney, had an easy win over Georgia State, despite a very tight first half.
Their "twin towers", 208cm Drew Timme and 213cm Chet Holmgren were too much for Georgia State, despite not playing a lot of minutes. Timme had 32 points and 13 rebounds in 27 minutes, and Holmgren checked all the boxes in the stat sheet with 19 points, 17 rebounds, five assists, 2 steals and seven blocks in 29 minutes.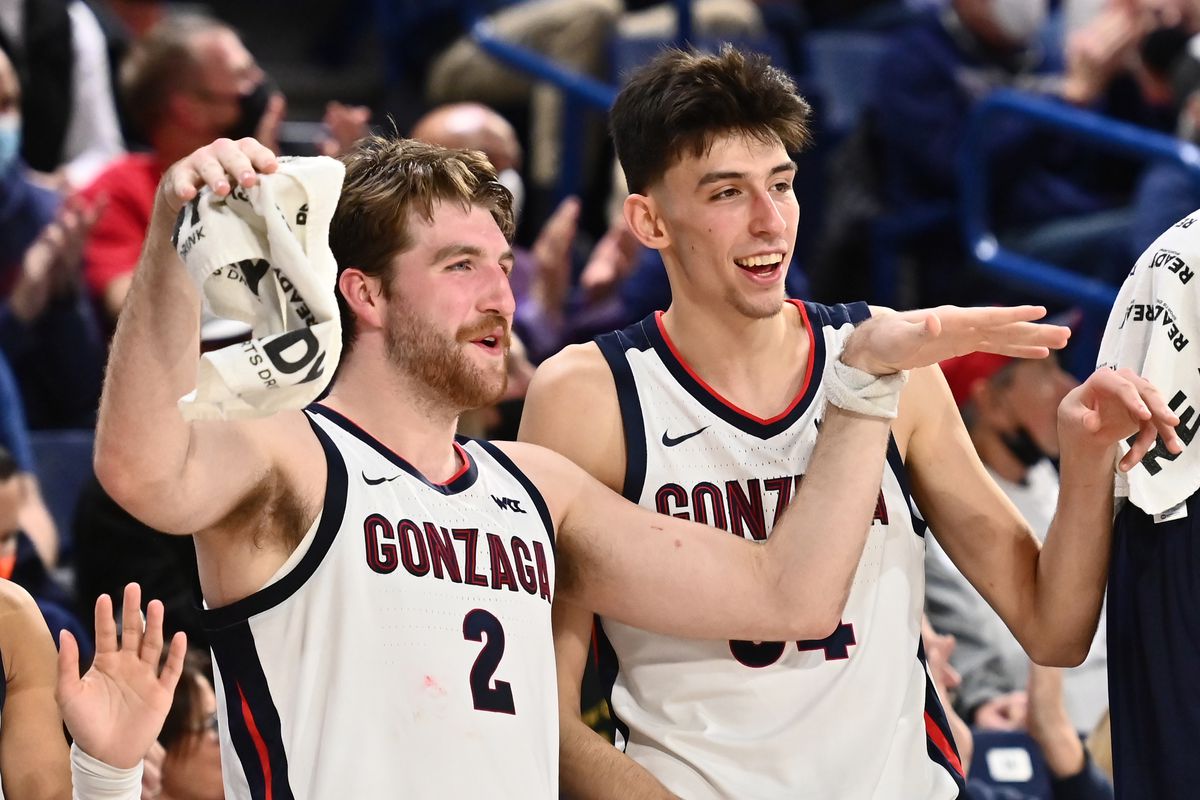 Defending champion Baylor made quick work of Norfolk State with an 85-49 rout. In another upset, #12 seed Richmond, which has a bit of a history with big upsets in the tourney, downed #5 seed Iowa 67-63, and in another #12 s #5 matchup, New Mexico State took control from the start and slipped by Connecticut 70-63 behind the 37 points of Teddy Allen. And #4 seed UCLA narrowly avoided a big upset by sliding by a #13 seed Akron 57-53.
Here are the top seeds for the Women's D-I Big Dance:
#1 seed in the South Regional—South Carolina, also the #1 overall seed in the tourney
#1 seed in the Midwest Regional—Louisville.
#1 seed in the West Regional—Stanford.
#1 seed in the East Regional—North Carolina State.
AS the NBA season nears its finish, I've noted recently how several players are putting up just stupid offensive numbers.
Something must be in the water or the air or in the Covid viruses floating around out there.
One night after Karl-Anthony Towns had a 60-point game, the first of this season in the league, another one, historic but for different reasons than the one by Towns, was chalked up by Kyrie Irving of the Brooklyn Nets.
Irving scored a career-high 60 points (also a new team record) in a 150-108 destruction of the Orlando Magic in Orlando.
Irving put together one of the best offensive halves in recent NBA history with 41 points in the first half. In 23 minutes, he was 14-of-19 from the field (6-of-7 from beyond the arc), and 7-of-7 from the line.
\By the end of the half, the Orlando crowd was cheering him every time he made a shot, and this continued into the second half as well. After he made his final basket with 8:32 still left in the game, the Orlando fans gave him a standing "O" and were chanting his name.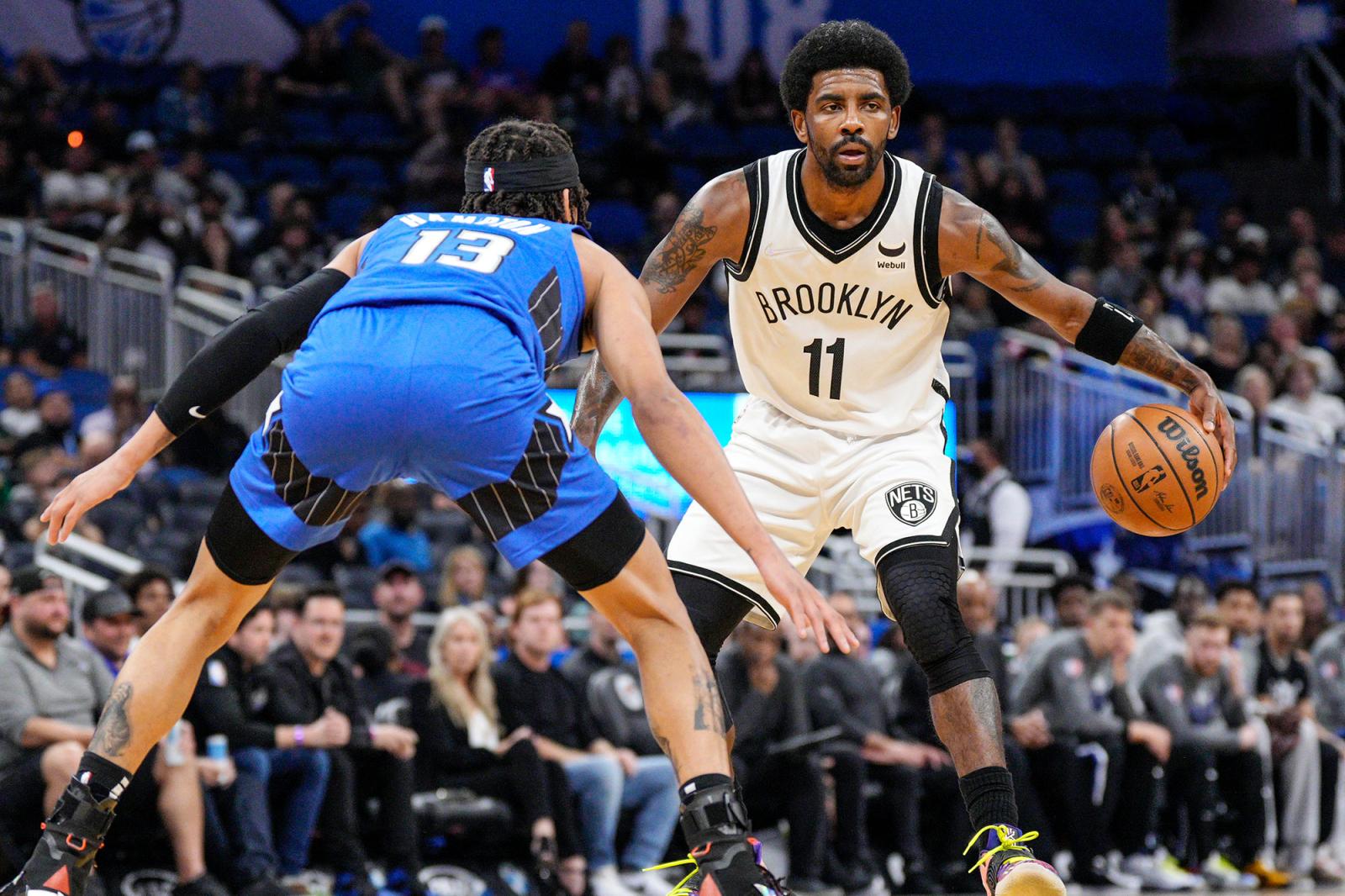 He ended the game shooting 20-of-31 from the field, 8-of-12 from deep, and 12-of-13 from the free throw line.
Irving's 41 points were the most points scored in a half since Phoenix Suns guard Devin Booker scored 51 in the 2nd half of game five years ago against the Celtics—a game where he ended up scoring 70 points.
With Irving's effort Tuesday night, and with Kevin Durant's 53-point effort Sunday night, the two of them became the first teammates in NBA history to score 50 or more points in back-to-back games.
Two more individual big scoring nights in the NBA (as we wait for the NCAA's Big Dance to start its prelims on Tuesday). One was Steph Curry of the Warriors tearing up the Washington Wizards on his 34th birthday. He nailed them with 47 points in 35 minutes on 16-of-25 shooting, including 7-of-14 three-pointers. He added 6 boards and 6 assists.
Karl-Anthony Towns was even better in a win on the road over the San Antonio Spurs. In 36 minutes, he scored his 60 points on 19-of-31 shooting, including 7-of-11 beyond the arc and 15-of-16 from the line.
He added 17 rebounds and 3 assists as well. He is the first centre in the NBA to score 60 points in a game since Shaquille O'Neal scored 61 on his birthday in 2000, and he's the fifth centre ever to score 60 or more in a game, joining O'Neal, David "The Admiral" Robinson, Wilt, and the first to do it, big George Mikan back in the Dark Ages.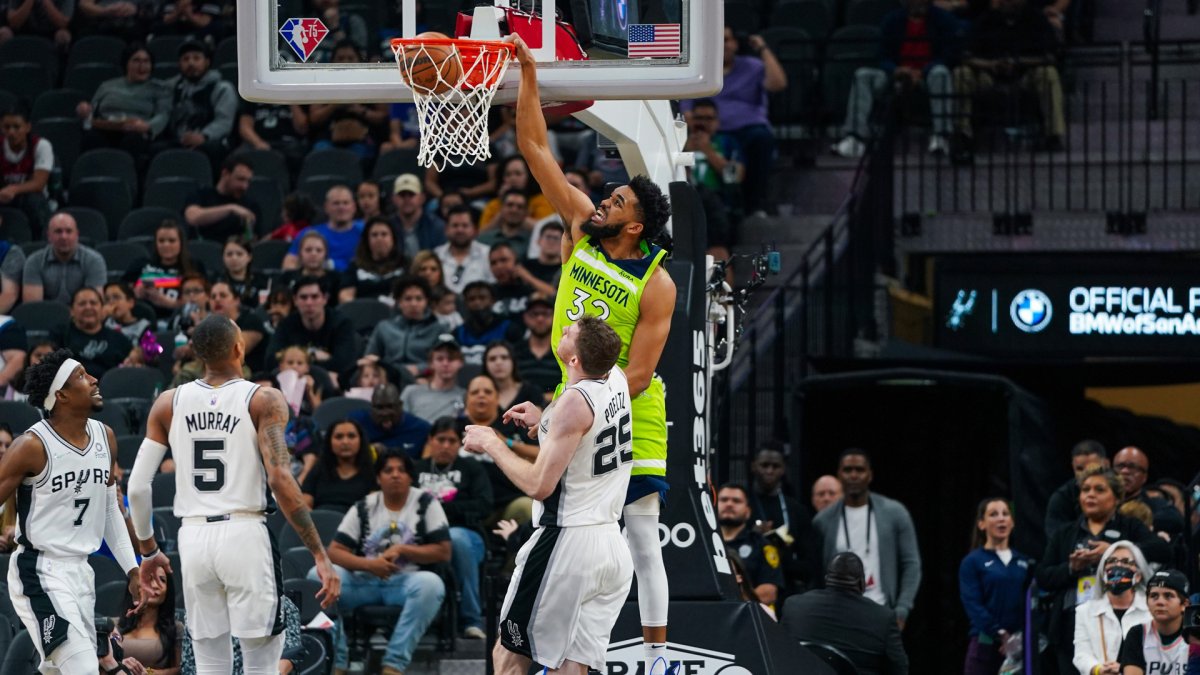 He is also the first centre in league history to score 60, grab 15 or more rebounds and shoot 60% on three-pointers in the same game.
A couple of days ago, LeBron James became the first player ever to score 30,000 points, grab 10,000 rebounds, and dish out 10,000 assists in a career.
LITTLE known personal fact: as a baseball player, I easily got into cricket while in Aussie, and played some socially while there, and also later in New Zealand (during my time in the Foreign Service), and then back here in the Seattle area.
Very early in my time in Canberra, I really got into it watching the Windies play a Test series in Australia. Windies fast bowlers Wes Hall and Charlie Griffith were nearing the end of their careers and they wanted to go out with a bang. But they also had the incomparable Garfield Sobers and Lance Gibbs, among others.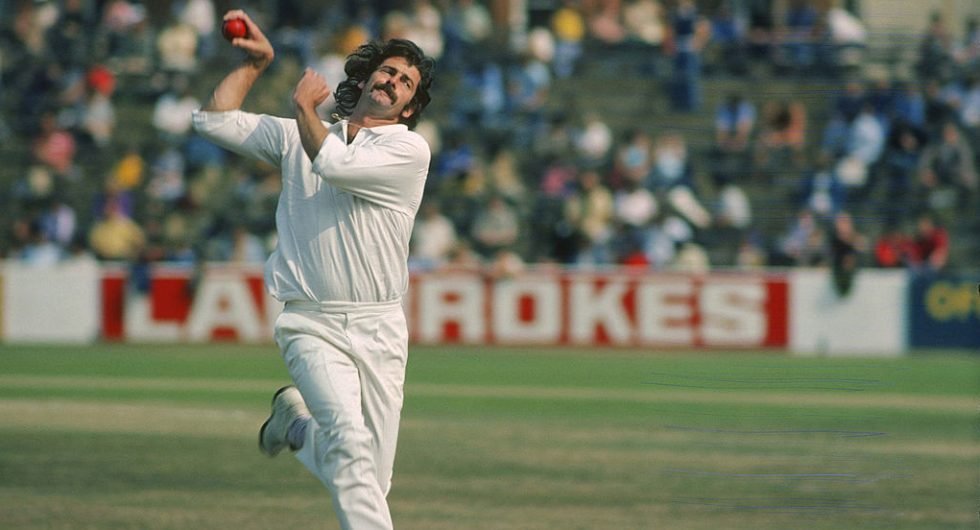 Anyway, right after I left Australia, Dennis Lillee started his international career, and I followed his as part of the Aussie teams, especially when I was posted in Auckland (1979-1982) and could get all the news. This is rather a long lead in to an unusual anniversary I came across:
1981—Dennis Lillee is caught out against Queensland in a Sheffield Shield match by 12th man, Dennis Lillie. (yeah, I know, it doesn't take much to entertain me sometimes).
Other recent anniversaries:
1892—The first basketball game is played with members of the public allowed into the gym to watch the game—Springfield, Massachusetts.
1958—George Yardley, a 196cm forward for the Pistons, becomes the first player in NBA history to score 2,000 points in a season. He's in the Naismith Basketball Hall of Fame.
1958—Young NBA star, Maurice Stokes of the Cincinnati Royals, collapses during a playoff game from post-traumatic encephalopathy, becoming almost totally paralyzed. He was mentally alert, but the only thing he could move were his eyes.
1962—Wilt becomes the first player to score 4,000 points in a season (he ended up this year with 4,029). This is still, and will probably always be, the single season record. Wilt has four of the top five seasons with the most points scored. Michael Jordan has the other.