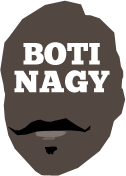 ---
Advertising opportunities available.
Please contact me.
---
Bogut a game-changer, and game must change
Tweet
ANDREW Bogut's decision to conclude his professional career with the Sydney Kings is a "game-changer" for how the world now will view the NBL, but his on-court presence also must change the game.
That's the most important single take-away to which league decision-makers must react from the biggest player signing in NBL history, and they need to get in front of it ahead of the 2018-19 season, not during.
I'm talking about the officiating.
It now MUST adjust accordingly, or surely risk replacing securing Australia's historic first No.1 NBA draft choice and an NBA champion with a cacophony of frustration, recrimination and wasted opportunity.
Let's backtrack to begin.
Last Tuesday's formal announcement Bogut was joining the Kings is huge for many reasons, not the least of which is the fact he has two good NBA years left in him.

I know for a fact he had offers too, but the profile and evolution of the NBL over the past few years since Larry Kestelman took the reins made it a viable option.
A 28-game schedule instead of 82 also doesn't hurt and neither does the erasure of an NBA player's constant spectre – the phone call that says: "You've been traded."
Bogut made it clear from the outset of his press conference that he was committed to the Kings, and had not asked for or wanted NBA or European "out" clauses.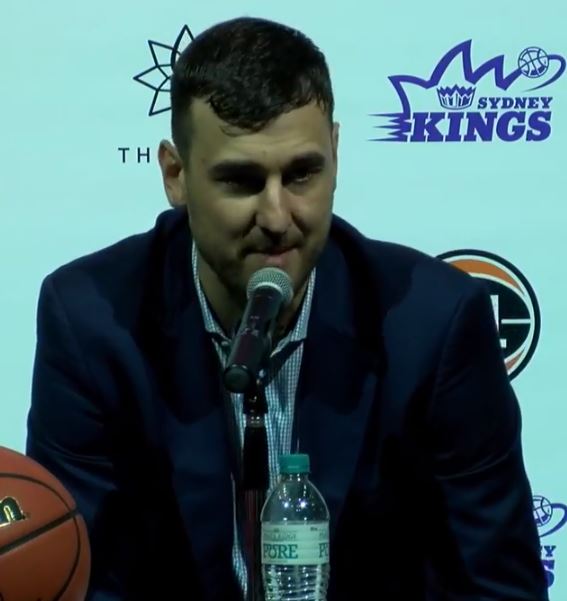 Fatherhood has changed his perspective.
"You get that call and you've been traded and have to report to some other city," he told me. Yes, that's a single man's gig. "Or you have to have an understanding wife."
But once children enter the equation, and the Boguts have a second due soon, moving at the drop of a stat becomes less enticing.
"It's not just about moving into a hotel room, then finding a house to live in, then baby-proofing it – there's a lot you don't realise," Bogut said.
What everyone does realise is Bogut's presence in the NBL, and to a lesser extent Cam Bairstow's return at Brisbane Bullets, gives it a super shot of credibility.
The NBL becomes a viable option for others now and Bogut's presence makes it so.
That's why we cannot continue to have such dreadful, directionless and demoralising officiating.
(What is Bill Mildenhall doing these days? Is he available to direct the whistlers?)
Bogut will not only consistently help fill Qudos Bank Arena, he will sell out virtually every NBL arena in Australia.
And no fan is going to want to see our officials whacking him with two quick fouls because he happens to be bigger than most players.
You don't think that potentially will happen?
Speak to Nate Jawai. Ask Matt Hodgson. Have a chat with AJ Ogilvy, or Alex Pledger.
We all hear the mantra that the sport is changing and big men are no longer the desired commodity they once were.
That's true to an extent but the genuine post-up old school-type big men aren't undesirable – they're refereed out of the game.
You don't have to be a Taipans fan to know Jawai has been screwed on a number of occasions. Or a 36ers fan to lament Hodgson's regular quick fouls.
In the NBL today, if you drive to the basket and anyone so much as looks at you sideways, it's automatically going to be an "and-one" ... or two freebies if the driver missed.
It's pathetic. But it's also regulation. Happens all the time.
So now, do we want to see Bogut and Jawai go to work on the block, or Hodgson and Angus Brandt lock up down low? Or do we want those guys in foul trouble and seated?
Yes, the game evolves. It's a lot about threes and transition now. But when Bogut was anchoring the middle for Golden State Warriors, did they run and also bang triples in transition?
How about that.
So it is clear cut. Bogut is a game-changer on many, many levels but on-court could be the most significant.
Yes, his presence will effect TV rights talks, sponsorship, interest, attendance – I could go on, but why spoil you?
Every bit as importantly, he – and every other"big" – needs to be allowed to play. Now does that means he gets carte blanche to push and shove and be a low-block bully?
No, of course not. But what there must be, and from the preseason forward, is clear and precise direction from the officials of what is going to be called and what contact is going to be allowed.
And then they need to be consistent about it, across the board, across the league ... and everyone will accept that.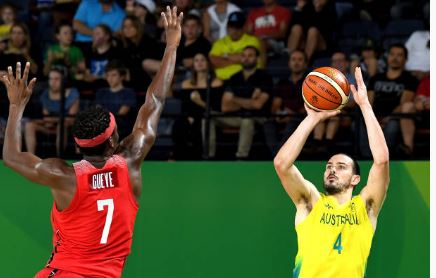 Then, also, they can cut out the "horse-shit" from coaches and players alike, bitching on every call.
Must confess to being amused when, during the Commonwealth Games, Boomers shooter Chris Goulding (left) felt he was fouled on a corner three he launched and missed.
There was a whistle on the next play so he turned to complain, then quickly changed his demeanour, remembering this isn't the NBL. Too late.
Despite trying to salvage the situation, he copped a technical foul regardless.
Frankly, I felt in equal parts sympathetic - because it's not his fault that's the habit our refs allow to prosper – but also thoroughly bemused at how quickly he recalled there was a zero tolerance for remonstrating.
He adjusted. So did everyone else. The officiating in the Comm Games wasn't perfect by any stretch.
But it was generally very consistent.
That's what we have desperately needed in the NBL since a large cluster of the great refs retired and there was a sudden fall away in experience.
If Kestelman - pictured below with Bogey at the announcement - and his management team have let one area fly through to the keeper, it has been the officiating.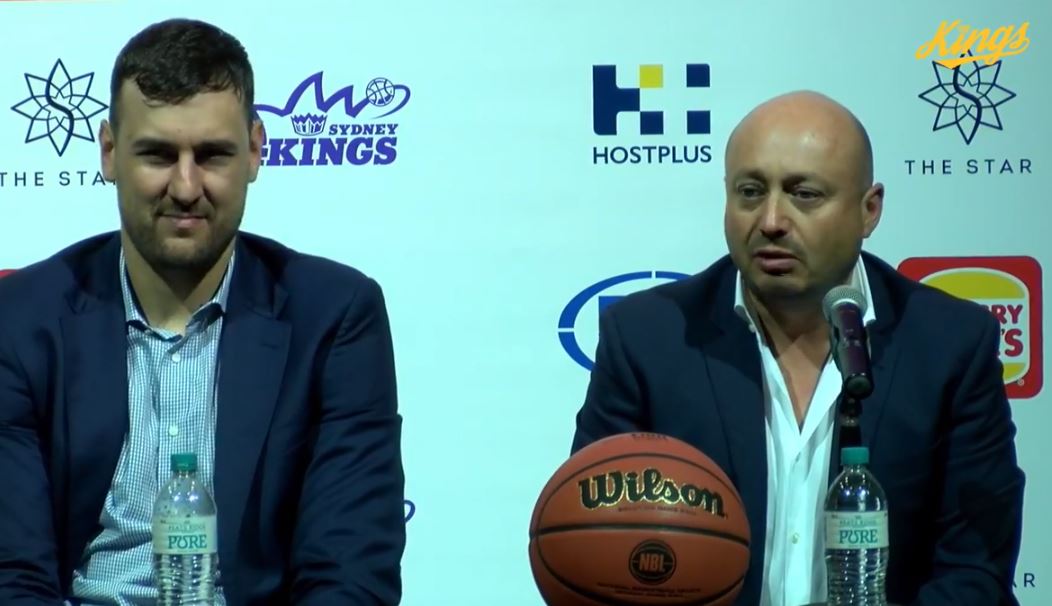 Never has it been more important for there to be clear, concise and consistent direction, reinforced with refs being dropped if they haven't got it right. But married with that consistency should be zero tolerance, so players must focus on playing and coaches on coaching.
Then we can also enjoy watching the basketball IQ and passing skills Bogut brings. And opposition centres do not have to fear being whistled for basically banging bodies.