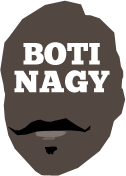 ---
Advertising opportunities available.
Please contact me.
---
Boomers: Careful what you wish for
Tweet
"YEAH, I think we'd rather play Slovenia for the Bronze than France, don't you?" That was the common refrain yesterday before that sensational finish to their semi final, leading to the cautionary "careful what you wish for" reaction.
It took a Superman-esque shot-block by France's Nicolas Batum of Klemen Prepelic's layup for the potential game-winner, to preserve a 90-89 victory in one of the great games of the Tokyo Olympics men's basketball tournament.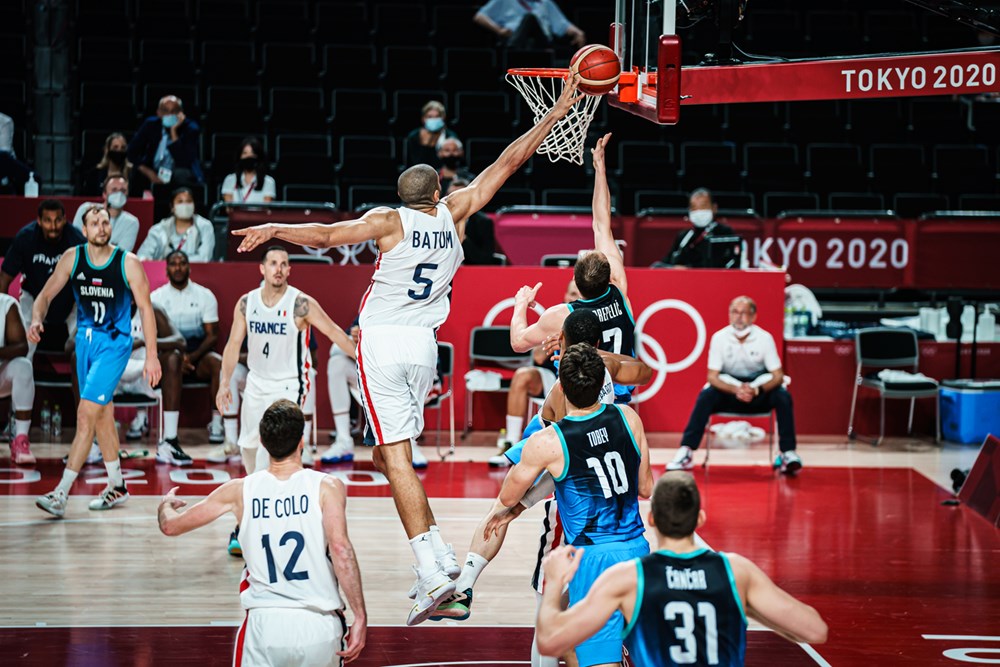 Call Slovenia a "one-man team" if you like, but clearly you'd be wrong.
Luka Doncic arguably the best player on Planet Earth at present?
You can certainly make that argument, yes.
He allegedly had a poor game by his standards in the semi final. So poor, in fact, that with 16 points, 10 rebounds and a whopping 18 assists, he produced the first Olympic Games triple-double since some guy named LeBron James (11pts, 14reb, 12ast) had one for USA against Australia in London in 2012.
And that was a poor game? Admittedly, his shooting (5-of-18) was off so then how did this One-Man Team go within a blocked layup of the Gold Medal match against USA?
Because it is far more, basketball the No.1 sport in Slovenia and this lineup stacked with complimentary pieces for the 22-year-old prodigy to serve and accentuate.
Prepelic still had 17 points and is a scorer. Jaka Blazic is another dangerous scorer, as is Vlatko Cancar. And in centre Mike Tobey, who will cause Australia problems in the Battle for the Bronze tomorrow, they have a workhorse who simply gets the job done.
Someone on social media this week described him as a bigger version of Perth Wildcats' 2021 MVP John Mooney and that is as close to spot-on as it gets.
And, of course, there is Zoran Dragic, brother of Goran, who at 35 is still running around in the NBA for Miami Heat but who has personal history with the Boomers, dating back to the 2014 FIBA World Cup.
Slovenia beat the Aussies 90-80 in intragroup play at that tournament but when the Boomers lost to Angola, they avoided USA in their quarter-final crossover game.
What it meant for Dragic's team is that they instead copped the Americans and were soundly smashed 119-76.
An angry Dragic, a huge figure in European sport, tweeted: "Basketball is a beautiful sport, there is no room for fixing the game like today Australia vs Angola!! @FIBA should do something about that!"
Of course Euro-centric FIBA took his tweet and investigated, even chastising the Boomers. To this day, conspiracy theorists agree two years later as Australia cruelly was denied a Bronze Medal at the Rio Olympics with the game gifted to Spain on two contentious refereeing calls, FIBA had squared the ledger for Dragic's tweet.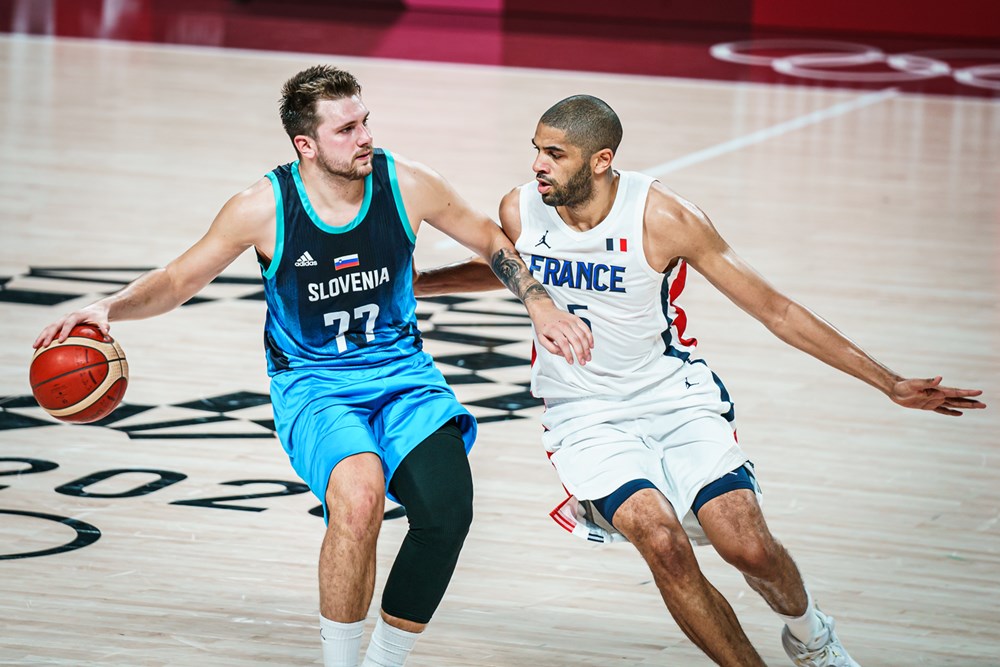 Fairly sure Patty Mills, Joe Ingles, Chris Goulding and Matthew Dellavedova will remember the devastation of that loss only too acutely.
The interesting and curious aspect of this Battle for Bronze is what will the respective mindsets of the teams be?
Australia previously has been in this situation four times. The 1988 Seoul Olympics can virtually be discarded from the sample because the Boomers were killed by Yugoslavia in their semi and by USA for the Bronze. They actually did exceptionally well to reach the top four.
In Atlanta in 1996, they were killed by USA in their semi and turned in a great performance before succumbing to Lithuania 74-80 for the Bronze.
At Sydney 2000, Luc Longley's late ankle injury through the playoffs was substantial as was France smacking the Boomers in the semi and Lithuania doing likewise in the Bronze battle.
At Rio, Australia was smacked by Serbia but stepped up to the plate against Spain for Bronze and, as already mentioned, was dubiously robbed of a podium finish.
Using Atlanta and Rio as prime examples of tournaments that played out similarly to Tokyo, the Boomers were humbled in their semis - as they were yesterday by the USA - with plenty of time to contemplate what might have been before turning to think about what may yet be.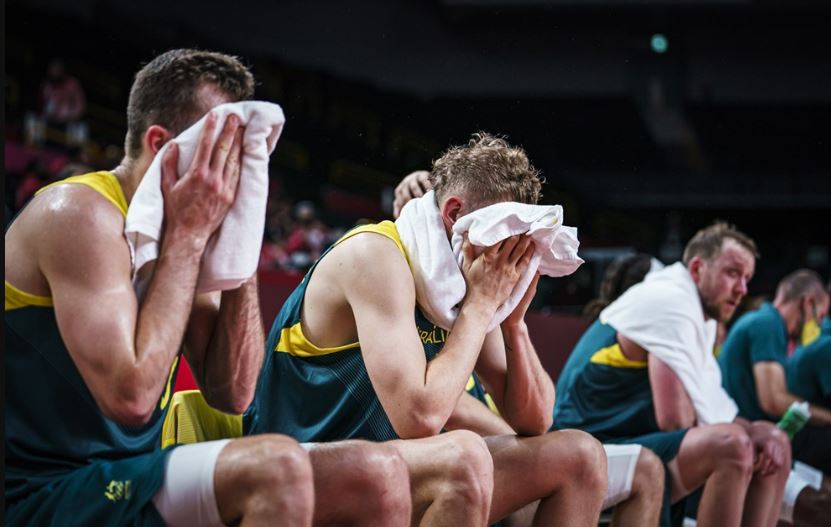 They then were unlucky to lose Bronze on both occasions but played great games in the process.
Now consider Slovenia. At its historic first Olympic Games, Slovenia was within centimetres of a winning basket that would have made this even more historic by seeing it in a Gold Medal game.
What a triumph that would have been for a country of just over 2 million people!
So the absolute devastation on those players was palpable, evident, soul-destroying and of course, in complete contrast to the jubilation and exultation of the French personnel.
Getting back up from that for a Bronze Medal playoff will be challenging for its coaching staff. Challenging, but not impossible. Everything Slovenia has achieved in Tokyo is a "first" for it.
But Australia has been here before, as recently as at the 2019 FIBA World Cup where it lost the Bronze to France.
That Boomers team was no-where near as deep as this one and by their last match - always the most important match - many of the main rotation were running on fumes.
Our Dare-To-Dream Team should be ready to roll and this will be the last roll of the dice for Mills, Ingles, Dellavedova and the sadly injured Aron Baynes, who would have been Australia's foil for Tobey. Nonetheless, this a roll that should come up trumps.
BEATING the USA isn't always a good thing. It's all about timing.
As Australia learnt, as positive as it was for it to beat the Americans in an exhibition game in Las Vegas - and it did do wonders for the team's self-belief for its terrific Tokyo campaign - it also further alerted the Americans to their own vulnerability.
It took a while but yesterday their defence from midway through the second quarter to the final siren was absolutely elite, choking the life out of the Boomers' aspirations.
For a quarter-and-a-half we saw how good Australia could be. For two-and-a-half quarters we saw how great the USA is.
France, which played the USA for Olympic Gold at Sydney 2000, beat the Americans 83-76 in their opening match of these Olympics.
The sleeping giant is awake.