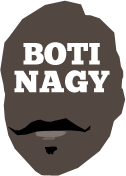 ---
Advertising opportunities available.
Please contact me.
---
Boomers facing a huge challenge in Perth
Tweet

LOSING Game 1 of the best-of-three WNBL Grand Final Series has left Melbourne Boomers with a major uphill climb to avoid a "straight sets" elimination by the Lynx in Perth tonight. And it's not as if they just narrowly lost that series opener either, Darcee Garbin leading a 27-point rout.
This was almost over at quarter-time when Perth led 27-18 but it assuredly was done by halftime after the Lynx went 33-14 in the second period.
The 60-point first half en route to a 98-71 rout did not leave the Boomers much in the way of psychological positives to take away from the game.
Raring to go after another lay-off - the Lynx's season has been full of them - they tore into the Boomers who never found an answer for Garbin (25 points, 5-of-10 threes), Lauren Scherf (14 points, 12 rebounds, five assists, a steal and three blocks), Jackie Young (21 points at 53 per cent) or Marina Mabrey (20 points, seven rebounds, four assists).
And through it all, there was Opals captain Sami Whitcomb keeping it all under control with nine points, six rebounds, six assists, three steals.
Scherf was a huge keyway presence and if Opals coach Sandy Brondello (or her influential assistant/hubby Olaf Lange) don't recognise what she brings after that, then maybe the World Cup should be their last go-around.
Melbourne had no answer and its bench looked light on for anyone who could make a real contribution or change the course of what rapidly became inevitable.
Working in the Boomers' favour only is the "backs against the wall" or "why not make history?" type attitudes that, along with wanting to send off coach Guy Molloy in style, could help crystallise their focus.
After the Game 1 mauling - on court and in their psyche - the Boomers really are going to need something very special to send this to a deciding third game.