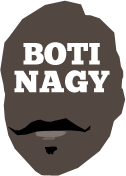 ---
Advertising opportunities available.
Please contact me.
---
Boomers: Mills 'clinic' in Aussie group sweep
Tweet
PATTY Mills marshalled the troops as Australia tonight bombarded Germany 89-76 to sweep Group B at the Tokyo Olympics, marching into the quarter-finals full of confidence despite missing Aron Baynes.
Having injured his neck in a changeroom slip during halftime of the Boomers win over Italy to be subsequently ruled out for the rest of the Games, Baynes' absence was going to be challenging but Jock Landale and Nick Kay responded with their best games of the tournament.
Landale (below) opened the match with a 3-pointer and a dunk to give Australia an immediate 5-0 lead, continuing on to finish with 18 points at 70 per cent, plus three rebounds, three assists and a block.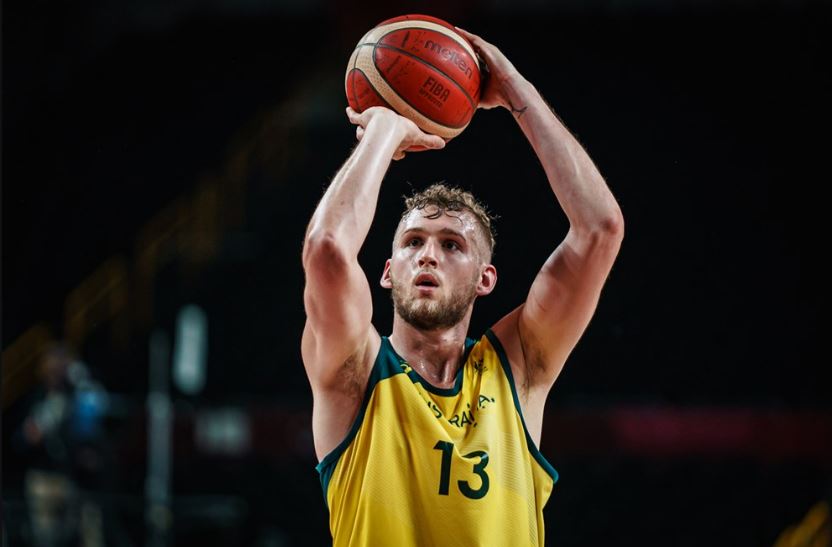 Kay's 16 points also were delivered at 70 per cent, with four rebounds, four assists and a steal. He is most definitely this team's Mr Reliable.
Of some concern was the fact the Boomers were flogged 45-28 on the boards, but this was compensated by forcing 18 turnovers while conceding just six.
After starting off shooting erratically, Mills found his groove and led all scorers with 24 points, adding six assists.
In the last quarter, Joe Ingles also became more active offensively, drilling both of his 3-pointers in the final stanza as the Boomers finished all over the Germans.
It looked like being a long night for the Aussies when Germany ignited a 9-0 run to seize the lead 9-5, with a second 7-0 run pulling it 16-10 clear.
Trailing 15-22 with an offensive inbounds play to come, Chris Goulding threw it in to Landale, ran inside to take back the ball, icing a triple on the buzzer for 18-22.
Matthew Dellavedova was fortunate an accidental poke he took in his eye early in the second wasn't millimetres across from near the bridge of his nose, as he was cut, bleeding and had to check out. As we know of Delly, he would return unfazed.
Nathan Sobey (below) relished his opportunity and with it, earned more time later in the game to be a valuable contributor at both ends.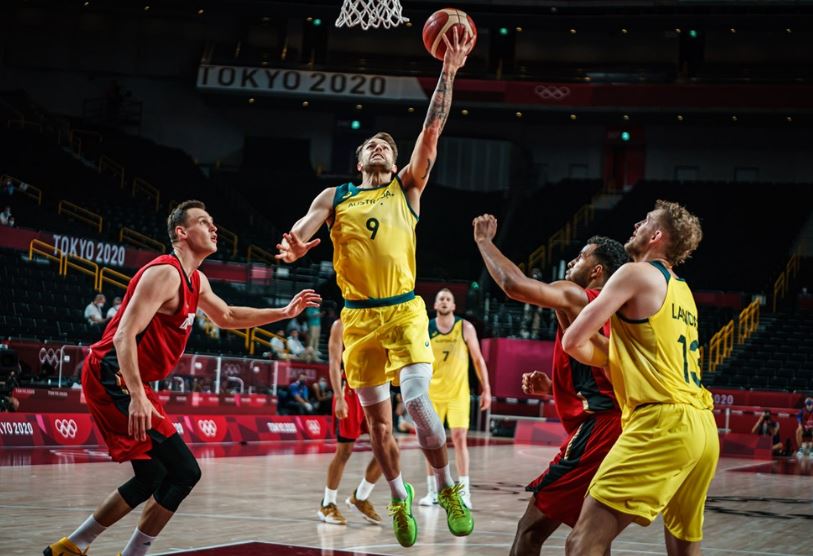 Boomers coach Brian Goorjian was unafraid to "go small", often running with three guards and Ingles at the power forward as Australia's team play took it to a 44-40 halftime buffer.
Mills opened the second half alight, his drive taking the lead to 46-40, then after a defensive rebound, he took it up the floor, stroked a triple and was fouled on the shot, adding a bonus free throw.
This was vintage Patty, Australia up 50-40 but sparking a 10-0 response from Germany as a few poor decisions and turnovers forced Goorjian to call timeout.
Kay then iced a three before the energetic and always active Matisse Thybulle stole the ball and took it in for a slam dunk.
Germany again dragged the scoreline back to 55-55 before Duop Reath, seeing some action in Baynes' absence, stole the ball and threw down a fast break dunk of his own.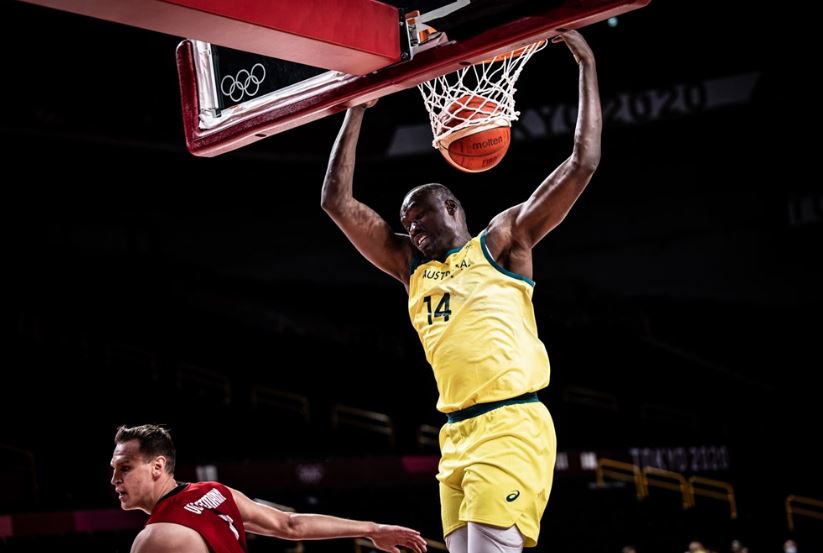 THE DUOP DEW-DROP: Duop Reath throws down a fast break dunk against Germany.
Dante Exum kept his feet on his drives tonight, pushing the lead to 61-55, Landale's 3-pointer making it 64-57 and another Thybulle steal closing the quarter with the Boomers beaming 66-59.
When Ingles started rolling offensively in the last, Germany was fighting a rearguard action, the Aussies attacking from all directions.
Mills created chaos, either nailing threes or drawing defenders and creating slick plays for grateful teammates. As the result became self-evident, Germany's desperation to keep the deficit manageable - keeping it in the hunt for a "best third-placed finish" - led to a bizarre barrage of 3-point missiles.
Suddenly there were more threes than in the last Miss Kyrgyzstan Beauty Pageant, to little avail as the Boomers bounded on.
AUSTRALIA BOOMERS 89 (Mills 24, Landale 18, Kay 16; Ingles 5 rebs; Mills 6 assts) d GERMANY 76 (Obst 17, Giffey, Thiemann 11; Voigtmann 13 rebs; Lo 5 assts).
ITALY 80 (Melli 15, Mannion 14, Polonara 13, Fontecchio 12, Tonut 10; Polonara, Melli 5 rebs; Pajola, Fontecchio 4 assts) d NIGERIA 71 (Metu 22, Nwora 20, Okafor 14; Metu 10 rebs; Metu 3 assts).
GROUP B: (Group Position, Win-Loss, Points Differential) 1st Australia 3-0 +33, 2nd Italy 2-1 +16, 3rd Germany 1-2 -16, 4th Nigeria 0-3 -3.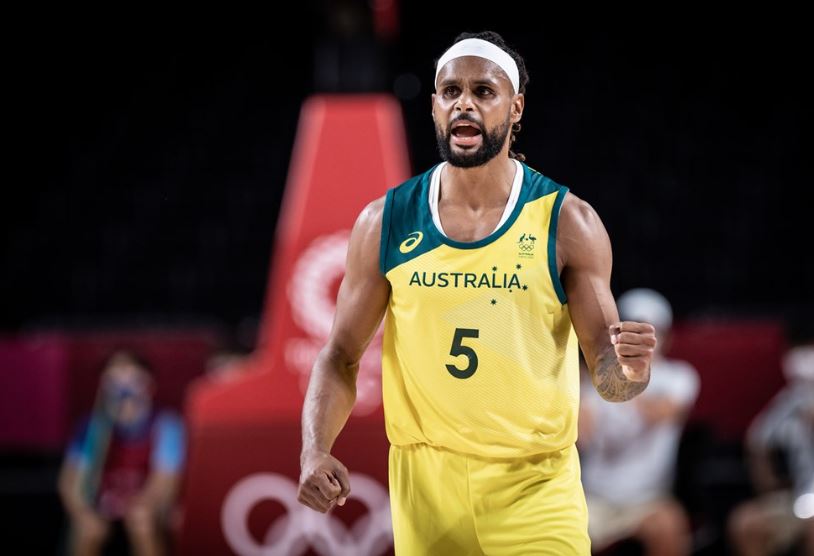 WHO'S NEXT: Australia through to the quarter-finals but won't know its opponent til the redraw.