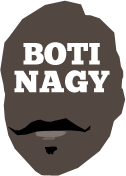 ---
Advertising opportunities available.
Please contact me.
---
Boomers set for CT and Japan
Tweet
FIVE players boasting Adelaide connections are in the Boomers' lineup announced today by Basketball Australia to open the FIBA World Cup's Asian qualifying series next month.
The Asia Cup champion Aussies open their qualifiers on the road to Chinese Taipei on November 24 before returning to host Japan at Titanium Security Arena on Monday, November 27.
Three Adelaide 36ers - Asia Cup starters Mitch Creek and Matt Hodgson - and Nathan Sobey who was injured ahead of that tournament in Lebanon, were selected, along with dual-Olympian Brad Newley and his Sydney Kings teammate Jason Cadee.
Newley is an SA-born star who came up through Forestville Eagles as his junior club before he headed to the AIS and was recruited to Townsville in the NBL. (His sister Mia, a WNBL championship-winner with Townsville, also came through the Eagles ranks and was the youngest captain in Adelaide Lightning history.)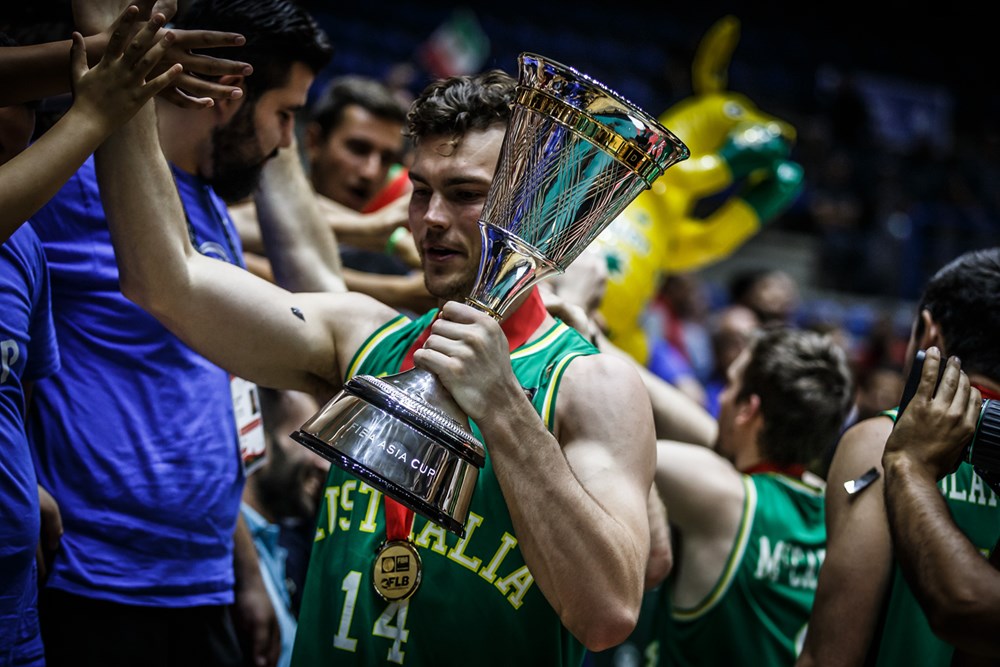 NOW FOR THE WORLDS: Angus Brandt with the FIBA Asia Cup. Pic courtesy FIBA.com
Cadee was a key player with the Adelaide 36ers team which took Perth to three games in the 2013-14 grand final series and averaged 6.7ppg, 2.1rpg and 2.5apg in 61 matches as a Sixer.
Newley started strongly for Sydney with an 11-point first quarter, including 3-of-3 threes against Adelaide last Saturday before the 36ers avalanche buried the Kings 114-84.
The best moment Cadee enjoyed in that game was after new Boomers' teammate Sobey rejected one of his shots and gave him the Dikembe Mutombo "not in my house" finger wag.
On the very next play, Cadee replied with his one 3-point swish of an otherwise forgettable night for anyone not barracking for Adelaide.
The new 12-man team not only features Creek, Hodgson, Newley and Cadee from the Asia Cup champion, but also Daniel Kickert, Angus Brandt, Cam Gliddon, Nick Kay and Mitch McCarron.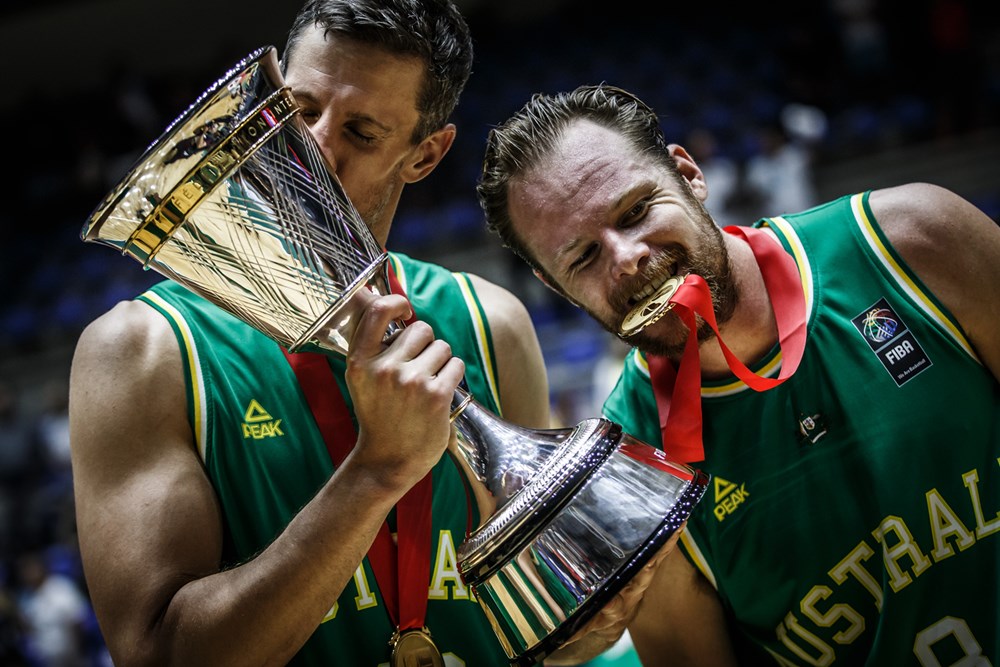 CUP DUO: Brad Newley with the classic "no, it's not chocolate" medal pic, and Daniel Kickert.
The "new" faces, apart from Sobey, are Rio Olympians Chris Goulding and Damian Martin.
Not too shabby really.
Australia battered Chinese Taipei 90-50 at the Asia Cup but had a more torrid time with Japan, eventually winning 84-68. Hosting Japan in Adelaide gives local fans an opportunity to see their national men's team for the first time since Brett Brown had the Boomers' reins.
"It's our first game of real consequence on home soil since the 2015 Olympic qualifiers," coach Andrej Lemanis said.
"It's a great opportunity for the Adelaide fans to come out and see the national team. Adelaide fans are always vocal and passionate and know their basketball so it's going to be fun for sure."
After this round, the second window in the NBL season will be in February before the third in mid-2018.
The second round of games will be on February 22, 2018: Australia v Philippines; February 25, 2018: Australia v Chinese Taipei.
Venues have yet to be announced.
The third round will be on June 29, 2018: Japan v Australia (AWAY) and July 2, 2018: Philippines v Australia (AWAY). Some of Australia's stars playing internationally should be available for those, adding to the pool from which Lemanis can select.
"With this new format, we have the ability to alter the team between game one and game two of each window, as well as for the future windows," Lemanis said.
"Injuries and form will play their part and the willingness of players to step in to wear the green and gold and play in the manner honouring the legacy of the singlet at a moment's notice is critical to our overall chance of success.
"I cannot over-emphasise the importance of everyone in the squad. They are all contributing to the success of the team."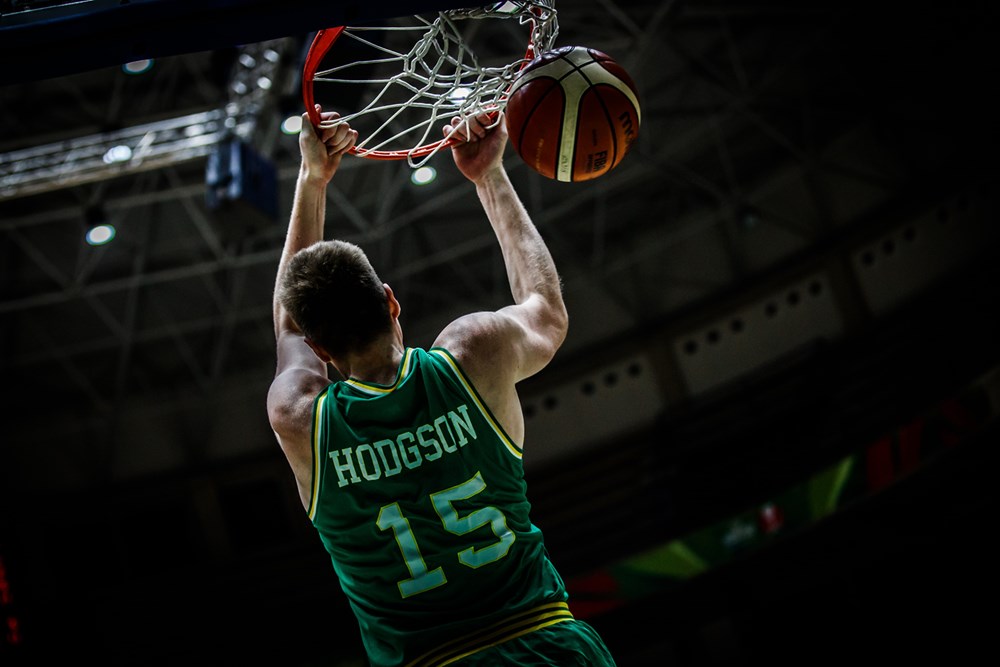 BOOM! Matt Hodgson slams a reverse dunk during the Asia Cup.
The Australian Boomers for the first window of the FIBA World Cup Asian Qualifiers are: Angus Brandt (Perth Wildcats), Jason Cadee (Sydney Kings), Mitch Creek (Adelaide 36ers), Cameron Gliddon (Cairns Taipans), Chris Goulding (Melbourne United), Matt Hodgson (Adelaide 36ers), Nick Kay (Illawarra Hawks), Daniel Kickert (Brisbane Bullets), Damian Martin (Perth Wildcats), Mitch McCarron (Cairns Taipans), Brad Newley (Sydney Kings), Nathan Sobey (Adelaide 36ers).