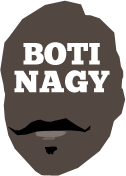 ---
Advertising opportunities available.
Please contact me.
---
WC: Boomers show their true colours
Tweet
A RELENTLESSLY focused Aron Baynes and some Patty Mills late-game heroics tonight sent Australia flying through to the second phase of the 2019 FIBA World Cup in China with an 87-82 win over international rival Lithuania.
Baynes finished on a double-double, combining 21 points at 53 percent, including 3-of-5 3-pointers, with a game-high 13 rebounds in arguably his best-ever game in the green-and-gold.
Mills came through with 23 points at 50 percent, leaving his best until last, his jumpshot with 1:42 left giving the Boomers a 78-76 lead before his 3-pointer - over the outstretched arm of Lithuania's 213cm NBA centre Jonas Valanciunas - making it 83-78 with 33 seconds remaining.
It was the biggest single shot of the tournament for the Aussies, though there still was plenty of drama in the last half-minute before Group H officially was claimed with a 3-0 clean sweep of Canada, Senegal and Lithuania.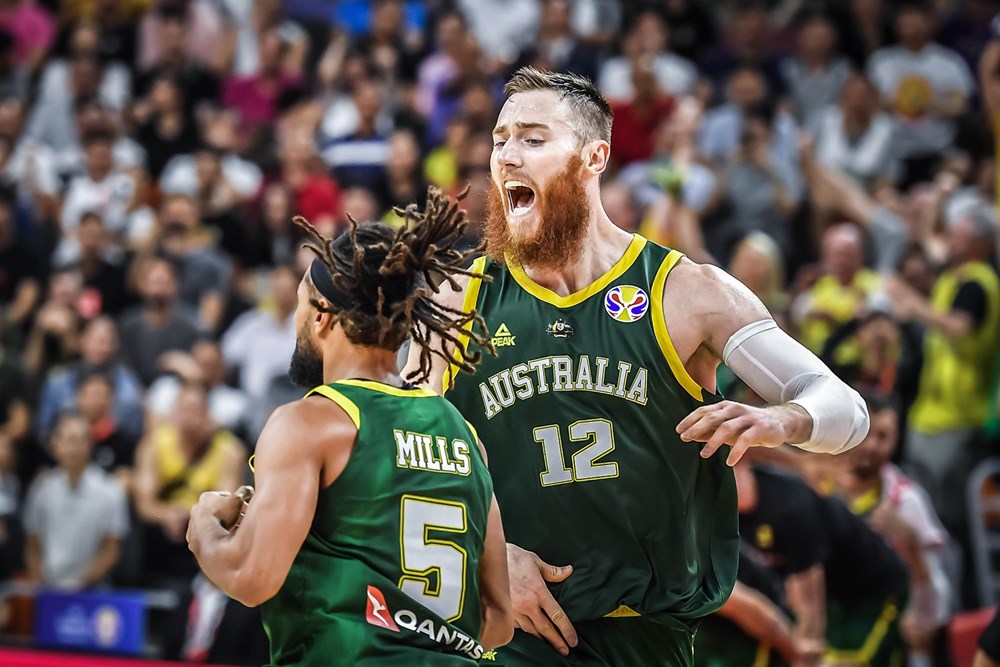 The win also marks the first time in 25 FIBA World Cup or Olympic Games events Australia has won its first three games, the successs over Lithuania bringing their all-time win-loss record against each other to 5-5.
Lithuania's second-half defence rattled the Boomers who had 52 points at halftime, their offence fluid, flowing and fabulous. Still leading 68-60 with a period to play, Australia opened the final quarter with a turnover which led to a three-point play.
Marius Grigonis cut the deficit to 65-68, forcing a Boomers time-out. Mills was having a particularly poor patch, with a turnover and a foul, Grigonis at 7:41 trimming the margin back to 67-68 from the stripe.
Mills drove and missed and with 7:14 to play, Lithuania was up on Lukas Lekavicius' floater.
Grigonis again to the basket made it 71-68 as Andrew Bogut, hampered throughout by foul woes, copped his fifth.
If ever there was a time to fold the tent and fly the white flag, it was now but Australia was having none of that.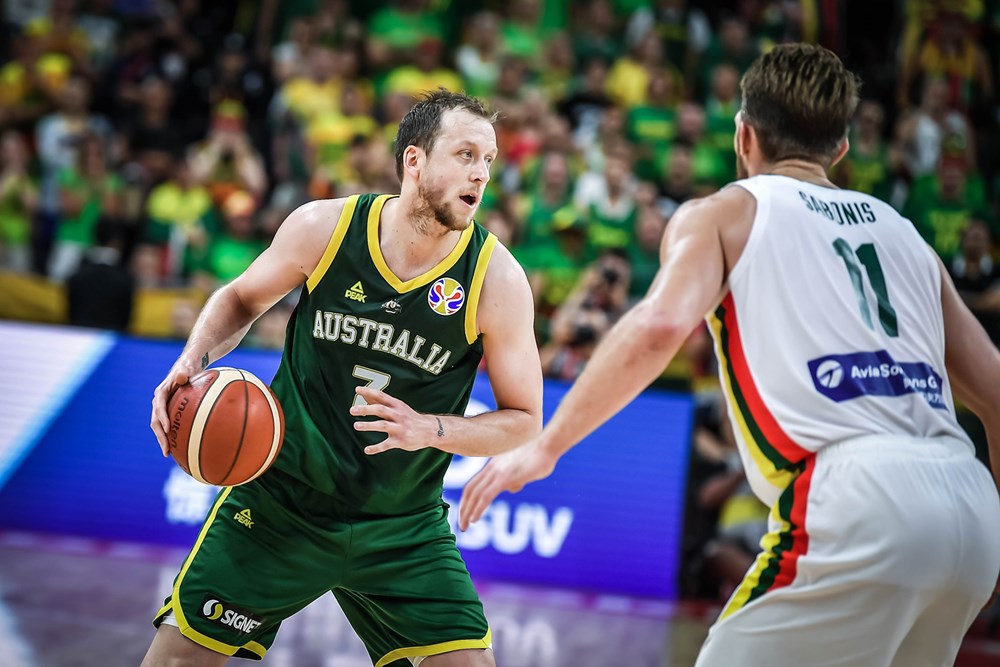 At 4:53, Mill's free throws started Australia's last quarter scoring and an entirely too selfless Joe Ingles - five shot attempts in 32 minutes - assisted to Baynes to restore Australia's lead at 74-73.
Valanciunas tied it at 76-76 inside the final two minutes but from there, the Boomers again were a unit at full focus.
Nick Kay's 2-of-2 free throws at 66 seconds made it an 80-76 buffer which Lekavicius again trimmed by a basket.
That was when Mills' triple virtually decided it, though with 23 seconds to go, Grigonis again pulled it back to a three-point game.
With 17.8 clicks left, Mitch Creek iced two free throws after an unsportsmanlike foul on Domantas Sabonis for 85-80. Surpisingly on the additional possession, Matthew Dellavedova aborted two freebies and when Lekavicius laid it in, it was 82-85 with 10 seconds remaining.
Forced to foul to stop the clock, the Lithuanians could only watch in defeat as Ingles' two free throws put it out of reach at 87-82.
It was a fitting victory for Australia, built on a memorable first half which kept the Lithuanians chasing for much of the contest.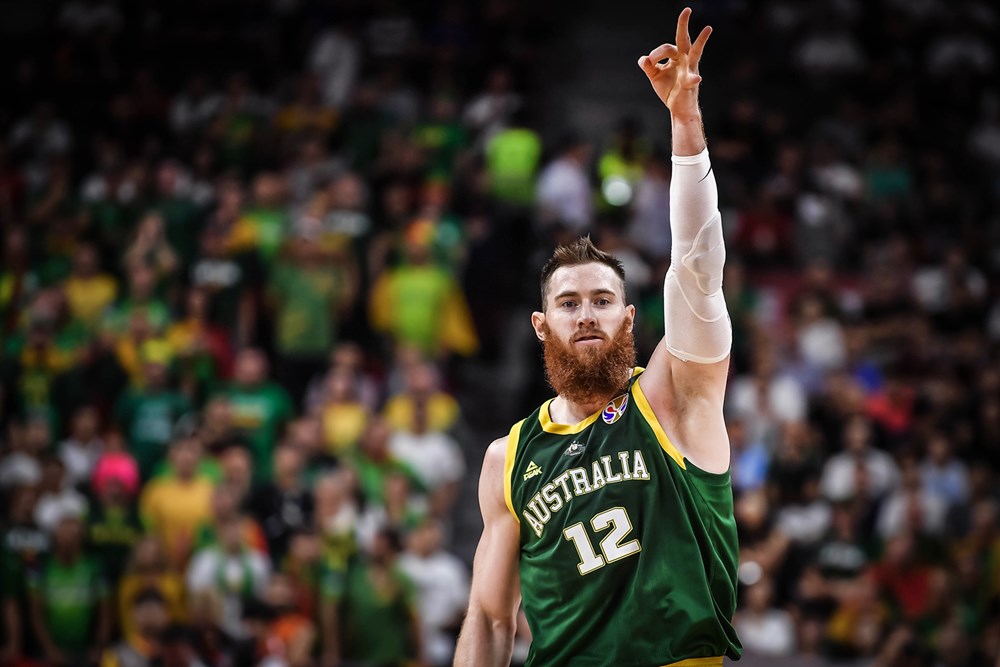 But the Boomers had far from the perfect opening, Baynes called for an offensive foul after just 18 seconds, setting a screen for Mills, Lithuania then off to a 4-0 start.
Mills' first 3-pointer started a 9-0 Boomers response which concluded with a Jock Landale slam dunk and forced the Baltics into a time-out at 7:13 in the first.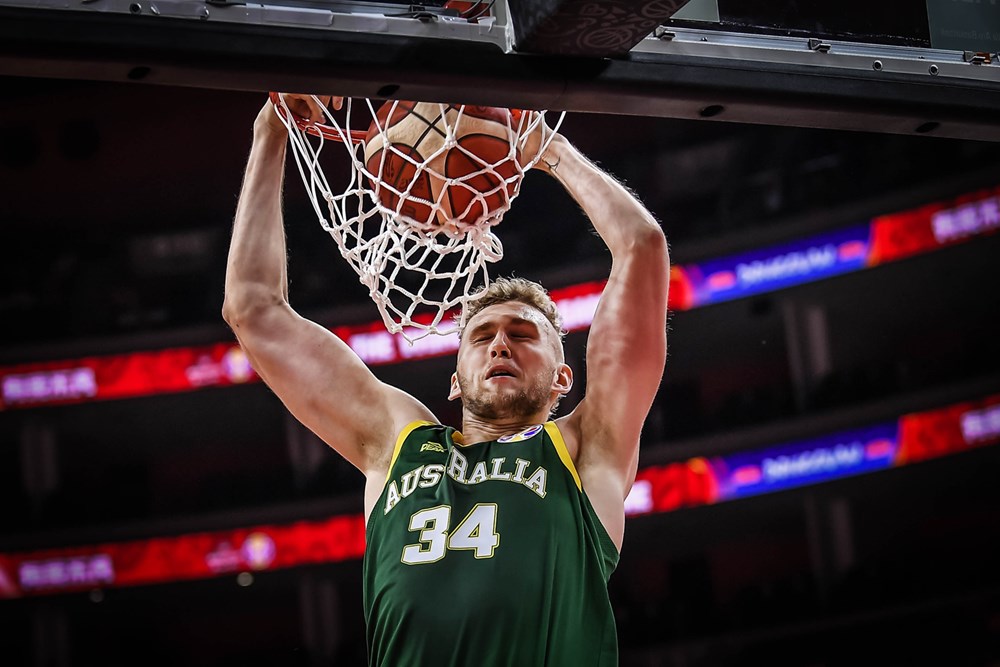 Sabonis scored from the restart but Dellavedova then uncorked a 3-pointer, Baynes added a second and Mills a third to push the lead into double-digits at 18-8.
Kay found his way into wide open looks and Australia's 27-19 lead at the end of the first period was a thing of beauty.
Sabonis again with a quick basket, then drawing a foul on Bogut, helped Lithuania erase half the buffer at 23-27.
A corner three from Baynes clipped the ring to beat the shot-clock and Kay put away the rebound, only to have it incorrectly over-ruled as too late. When Lithuania then got the deficit back to 25-27, it was Andrej Lemanis' turn to call time-out.
But revisiting their first Boomers sojourn together at the 2012 London Olympics, it was Dellavedova to Baynes for a dunk, then Dellavedova to Kay for a rare 3-pointer from the Perth big-man.
Baynes was a man possessed, with another dunk and another threeball forcing a further Lithuanian time-out.
A triple from Landale made it 40-29, then a Mills jumper bumped it to 42-29.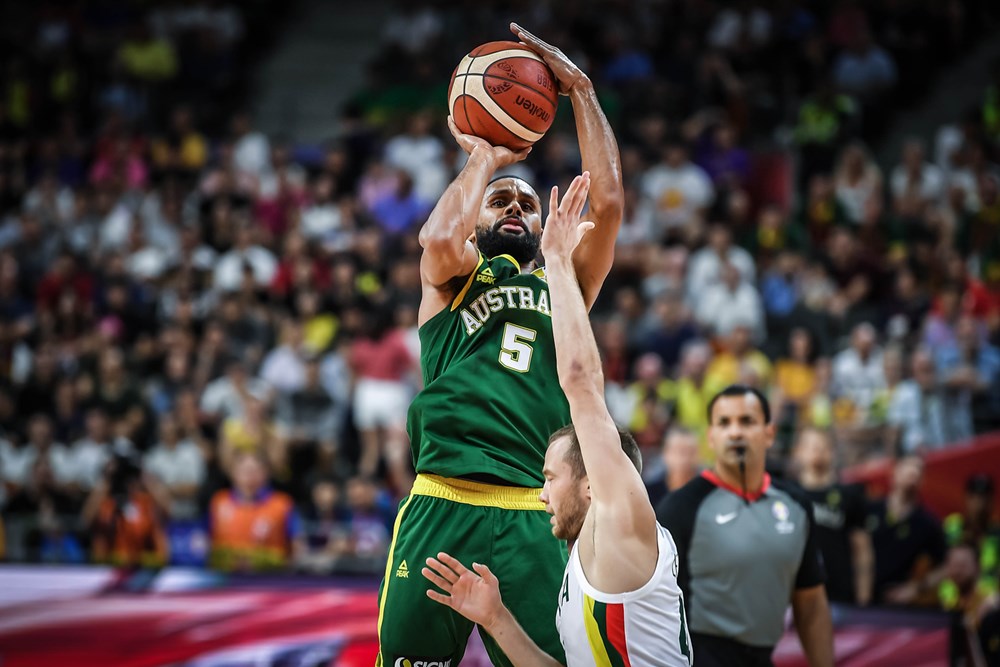 When Landale nailed another 3-pointer at 1:56, Australia was ahead 49-35 and that grew to 52-37 on a Baynes three-point play.
Ahead 52-41 at halftime, the Boomers were bounding but knowing full well Lithuania would be making a run. Fortunately, they weathered it to storm into Group L with Lithuania, France and Dominican Republic.
AUSTRALIA BOOMERS 87 (Mills 23, Baynes 21, Kay 11, Landale, Dellavedova 10; Baynes 13 rebs; Ingles 8 assts) d LITHUANIA 82 (Grigonis 19, Lekavicius 15, Sabonis 12; Valanciunas 7 rebs; Sabonis 4 assts) at Dongguan Basketball Centre. CANADA 82 d SENEGAL 60. Australia wins Group H 3-0.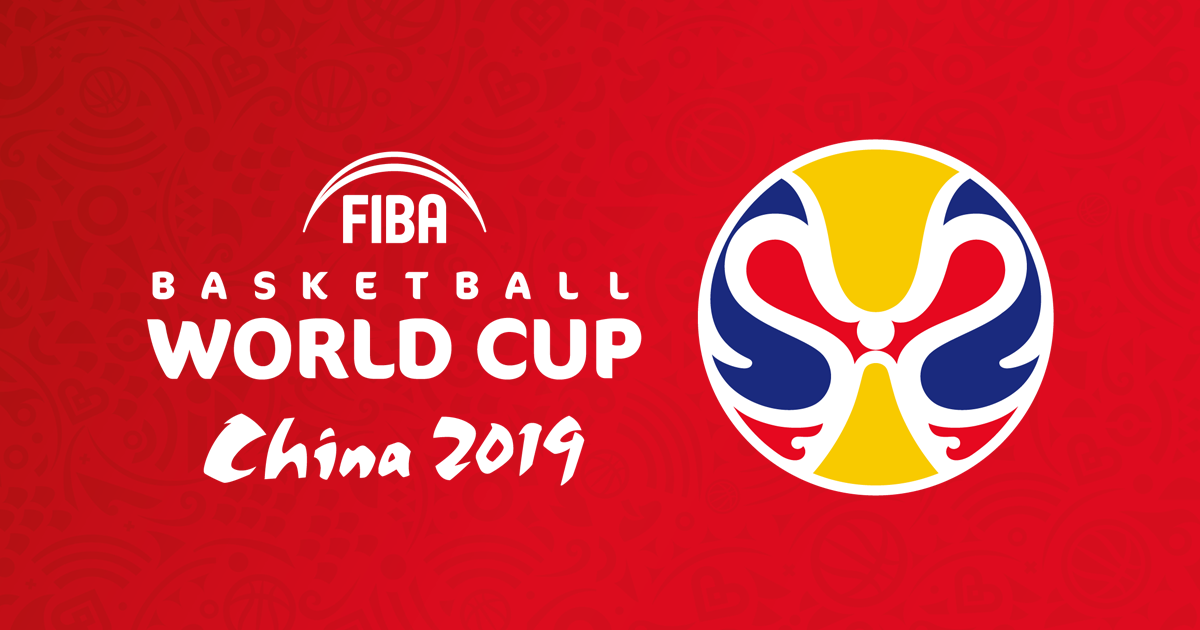 All action pics courtesy of fiba.com