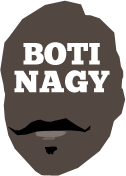 ---
Advertising opportunities available.
Please contact me.
---
Boomers steamroll Hong Kong
Tweet
ANGUS Glover's emphatic enthusiasm today in the green-and-gold and the infectious energy of the Boomers' babies made even their 115-52 Asia Cup qualifying rout of Hong Kong fun ... at times.
The ultimately predictable massacre - Australia is ranked at #3 in the world by FIBA, the architects of this farce, HK at #106 - was made that much more palatable by Glover's performance and also those of players such as Kyle Adnam, Dan Grida, Josh Giddey, Sam Froling and Sunday Dech.
But oh the start after Nate Sobey, Jason Cadee, Cam Gliddon, Todd Blanchfield and Matt Hodgson opened for the Boomers, easily could have been a tepid horror show.
Never having watched paint dry or grass grow, I would imagine the Boomers' 1-of-5 start and Hong Kong's 0-of-5 reply would be akin to it, Cadee finally opening the scoring with a 3-pointer.
It wasn't until the insertion of the bench began that the scoreboard started ticking, Adnam's three at 6:28 making the score 6-0, Grida's three making it 9-2 after Choi Kwan Tsai scored a layup at 6:07 for the visitors.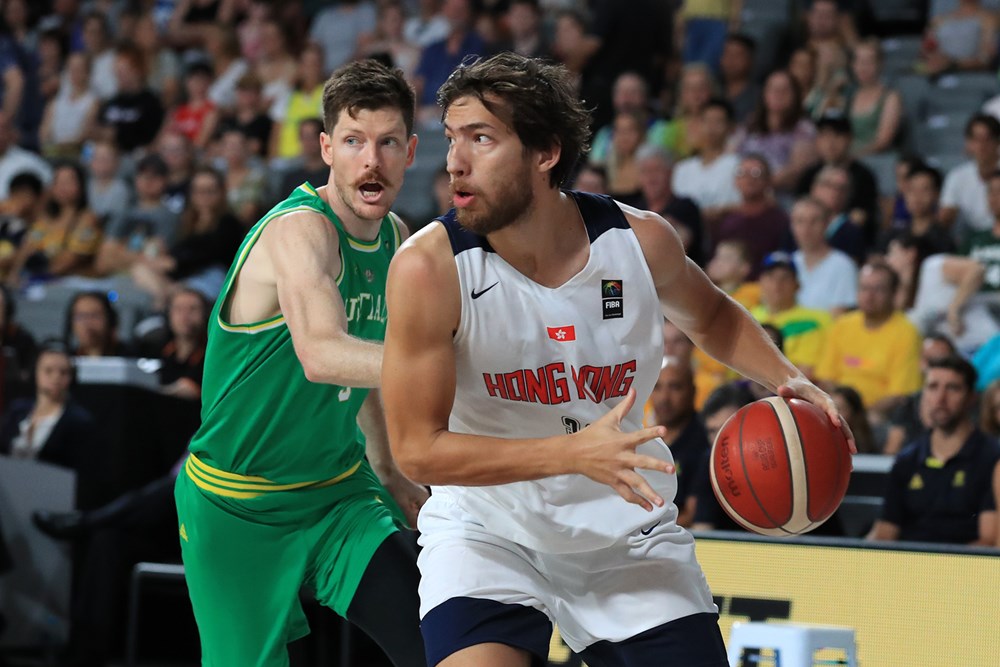 With their big man Duncan Reid (14 points, 12 rebounds, three blocks, pictured above) working hard, Hong Kong got the score back to 12-12 on an Adam Xu jumper and probably should have taken a photograph of the scoreboard about then.
Seconds later Cadee's layup broke the deadlock, baskets by Blanchfield and Dech making it 18-12 at the first break.
Giddey opened the second quarter missing an open layup - that had to be nerves - but Gliddon splashed a three, Sobey stuck one and Gliddon another, bumping the buffer to 27-12 in a 15-0 run.
Reid sparked a mini 7-0 run mid-quarter by the visitors but Glover turned two slick steals into fast-break dunks and Adnam sandwiched a triple in between to underpin a 33-16 period for a 51-28 lead at the main break.
It only grew worse from there for Hong Kong, Gliddon's 3-pointer at 6:11 making the margin 30 at 65-35, his next triple shortly after more than doubling the visitor's score at 71-35.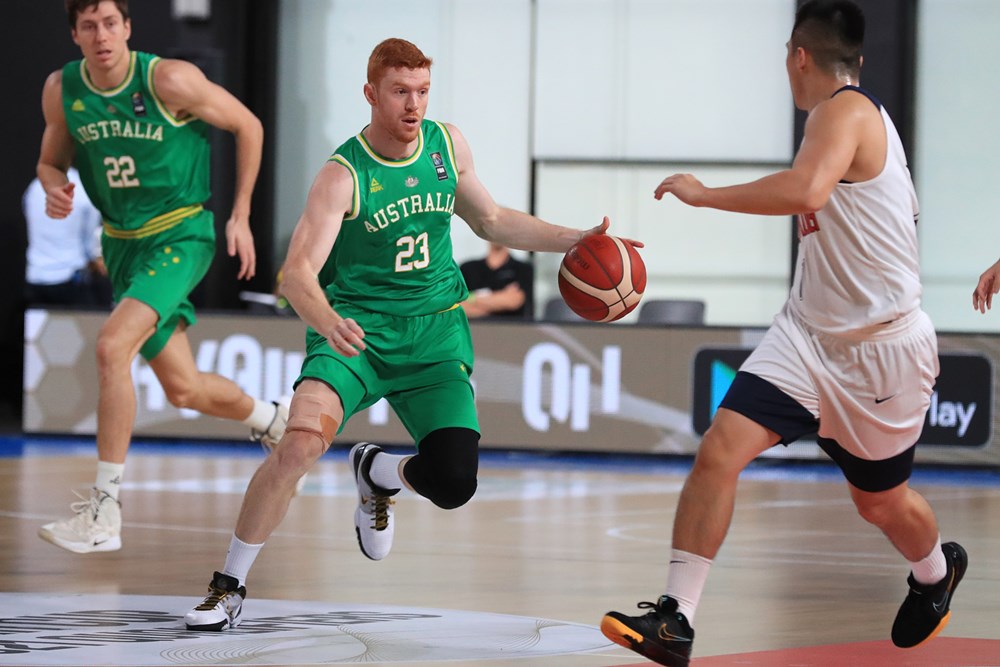 GLOVER COVER: Angus Glover heads for the hoop, supported by Dane Pineau in today's rout.
At 2:27, Glover's free throws had the lead at 40, 77-37 and it was 87-41 by the last break, the class disparity starkly evident.
Giddey stuck two 3-pointers and was getting it going, the margin out to 50-plus in the final quarter, with Glover feeding Grida for the dunk to break the century, the Boomers 100-45 clear.
Gliddon led all scorers with a game-high 21 points incorporating 6-of-9 threes, but Glover's 16 points at 67 per cent, six rebounds, four assists, three steals and a block in 20 minutes was solid gold.
The Boomers won the boards, shot better, had more assists etcetera etcetera - stats really not telling the true story. FIBA scheduling "qualifying games" for an Asia Cup with the Aussie sharks against Asian minnows is a far more accurate gauge.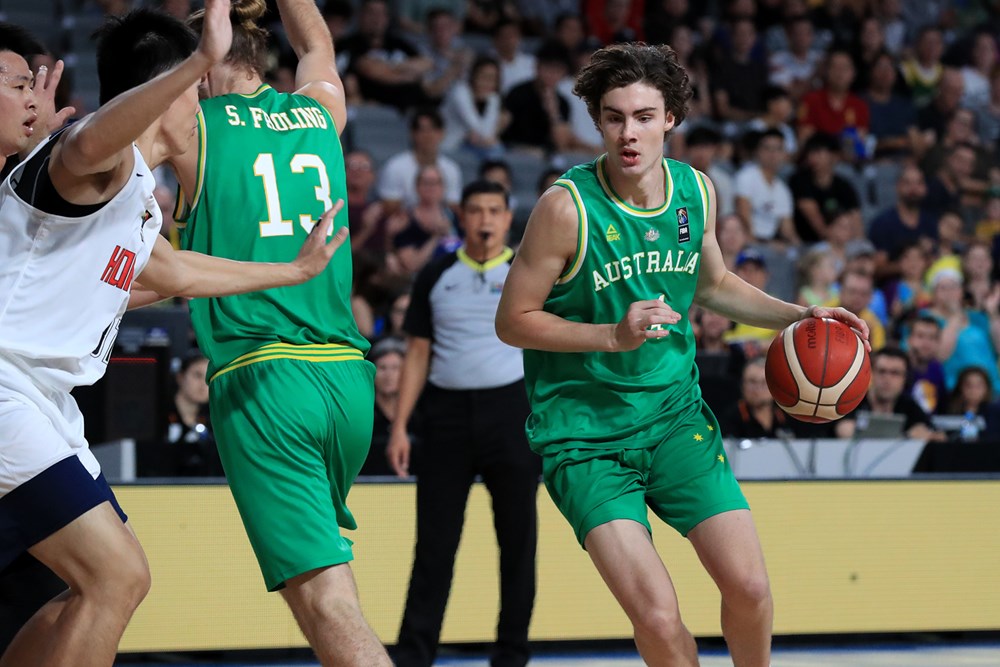 GIDDY DEBUT: Josh Giddey can play and fortunately shoots like mother Kim, not dad Warrick.
AUSTRALIA BOOMERS 115 (Gliddon 21, Grida, Glover 16, Adnam 14, Giddey 11, Sobey 10; Glover, Gliddon 6 rebs; Sobey 6 assts) d HONG KONG 52 (Leung 16, Reid 14; Reid 12 rebs; Ip 3 assts) at Nissan Arena, Brisbane.