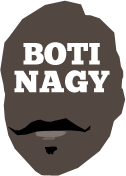 ---
Advertising opportunities available.
Please contact me.
---
Boomers' sweet music for DJ
Tweet
ADELAIDE 36ers' All-NBL First Team selection Daniel Johnson has broken through to win a spot in the Australian Boomers' team to face Qatar in Doha on September 14.
The match will be the first in the second phase of qualifying through Asia for the 2019 FIBA World Cup and will be Johnson's first outing in the green-and-gold.
Two factors finally prized open the door for Johnson - or "DJ" as he more affectionately is known.
The first was his consistently good NBL form for the 36ers and the second was the opportunity presented by the absence due to a five-match international suspension of power forward Daniel Kickert.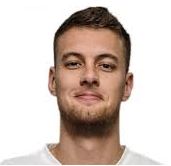 Kicks has been a Boomers' stalwart over the past few years and plays a similar role to Johnson.
"I'm stoked he's getting this opportunity," Boomers coach Andrej Lemanis said of Adelaide's 211cm stretch forward.
"He is someone who has caused lots of discussion at the selection table previously.
"I've spoken with him in the past and he's done everything we've asked. Playing great at NBL level? He's done that."
Lemanis said the continuity within his extended squad and familiarity with the program had made it more difficult for Johnson (pictured) to make the breakthrough.
"With the continuity of our guys, it's hard sometimes to break into that environment," Lemanis said.
"But with his form and attitude, he kept putting the pressure on us.
"I told him: 'You are in selection discussions every time' and I'm really happy for DJ to get his shot."
Lemanis said it would be easy to feel hard done by or for a player to come into the team or squad with an entitled disposition.
But that isn't the Boomers' culture.
"We brought in Anthony Drmic last time at a moment's notice and he has done well," Lemanis said.
"We need guys to be dynamic and we're so fortunate to have guys with the right attitude and passion for wearing the green-and-gold.
"DJ's suffered some disappointment and Drmic was in the same boat when he got the call. But he seized his opportunity. Watching him train, we were thinking: 'This guy's really going to help us.'
"It reflects how deep the NBL talent pool is and how fortunate we are. We can play 12 deep and sustain a level and we don't drop off.
"I mean, we lose (Mitch) Creek to the NBA and OK, here we go. We lose Kickert to suspension and OK, here we go."
Johnson, Nathan Sobey and Drmic are Adelaide's three Boomers reps, Perth boasting four reps with Angus Brandt, Nick Kay, Mitch Norton and Jesse Wagstaff. Brisbane Bullets boast Jason Cadee and Matt Hodgson, Todd Blanchfield returns to the team from Illawarra Hawks, Mitch McCarron (Melbourne United) and Kevin Lisch (Sydney Kings) rounding out the rotation.
Cairns is the only Australian NBL team without a rep and Chris Goulding will be serving his FIBA-enforced one-match ban for being victimised and beaten by Filipino thugs in last month's "Melee in Manila."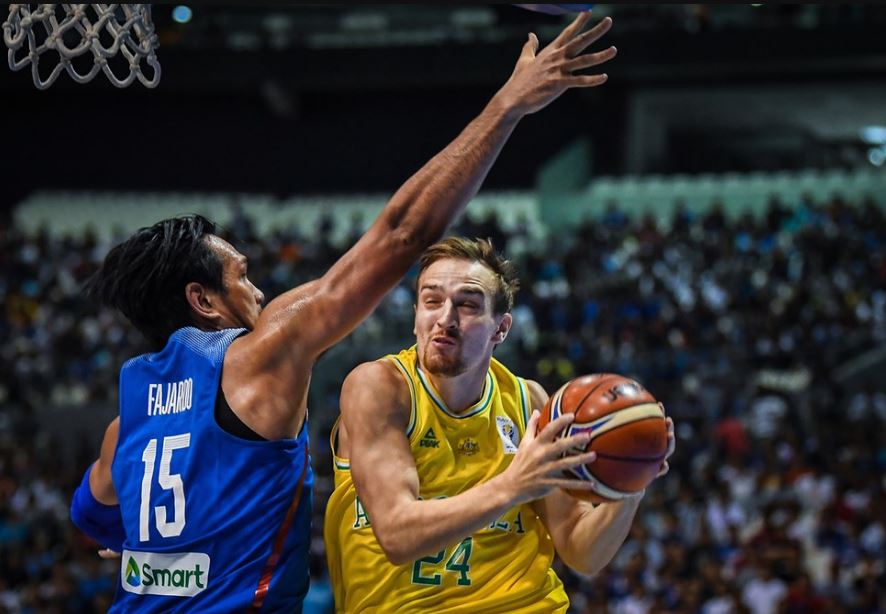 EYES ON THE PRIZE: Anthony Drmic seized his Boomers' opportunity. Pic courtesy fiba.com
Johnson is delighted to be making his Boomers' debut.
"It's a nice reward for a bit of hard work I've done over the years. I'm just excited to represent my country. The Boomers have obviously had success, so it will be good to be a part of that and help out," he said.
"It's definitely good to have some familiar faces. A few of the other boys I've played with before as well, so it's just nice to play with those guys again as well."
The Boomers will arrive in Qatar a week before their game to acclimatise and prepare, before returning to Australia and Bendigo for their home game against Kazakhstan on September 17.
They additionally will play a double-header at Margaret Court Arena in late November and early December against Iran and Qatar as part of the FIBA window within the NBL season.
The Boomers second round of FIBA World Cup qualifiers (all times AEST):
September 14: Australia v Qatar in Doha at 1am.
September 17: Australia v Kazakhstan at Bendigo Stadium, Victoria at 7pm.
November 30: Australia v Iran at Margaret Court Arena, Victoria. Time TBA.
December 3: Australia v Qatar at Margaret Court Arena, Victoria. Time TBA.
February 21: Australia v Kazakhstan. Time TBA.
February 24: Australia v Iran. Time TBA.
Boomers for FIBA World Cup qualifier v Qatar, September 13: Todd Blanchfield (Illawarra Hawks), Angus Brandt (Perth Wildcats), Jason Cadee (Brisbane Bullets), Anthony Drmic (Adelaide 36ers), Matthew Hodgson (Brisbane Bullets), Daniel Johnson (Adelaide 36ers), Nicholas Kay (Perth Wildcats), Kevin Lisch (Sydney Kings), Mitch McCarron (Melbourne United), Mitch Norton (Perth Wildcats), Nathan Sobey (Adelaide 36ers), Jesse Wagstaff (Perth Wildcats).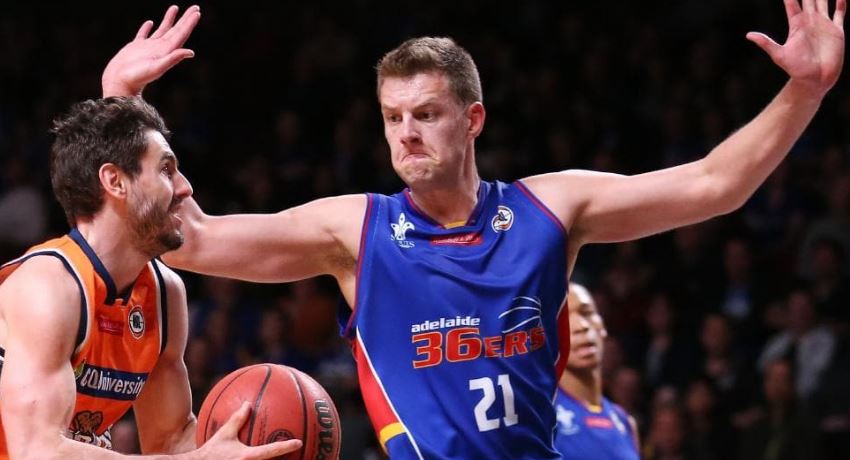 DJ'S D: Daniel Johnson's improved work at the defensive end has helped his Boomers elevation.