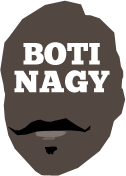 ---
Advertising opportunities available.
Please contact me.
---
Boomers: Time to celebrate life of Brian
Tweet
BRIAN Goorjian unquestionably is the most successful NBL coach in the league's history and arguably the most successful coach of team sports in Australia. But let's be frank, there's been one blemish on his coaching record.
That was during his stint as coach of Australia's Boomers through Olympic campaigns in Athens (2004) and Beijing (2008), with a Worlds in between.
In Athens, his Boomers were 2-4 and finished outside the quarter-finals (top eight). At the 2006 FIBA World Championship, his team again went 2-4 to finish outside the quarter-finals.
And in his Beijing swansong as Boomers coach, they made it through to the quarter-finals where they were erased by the USA, finishing with a 3-3 win-loss record.
Fast-forward to 2021 and Brian Goorjian is back as head coach of Australia's men's basketball team, a wiser, more experienced international campaigner, now at his third Olympics and second only to Lindsay Gaze (four Olympic Games) as Boomers head coach.
He has the Australian men's team playing some of the best, most exciting, attractive and also fundamentally sound basketball we have ever seen of men in the green-and-gold, and we've seen some pretty decent teams across the journey.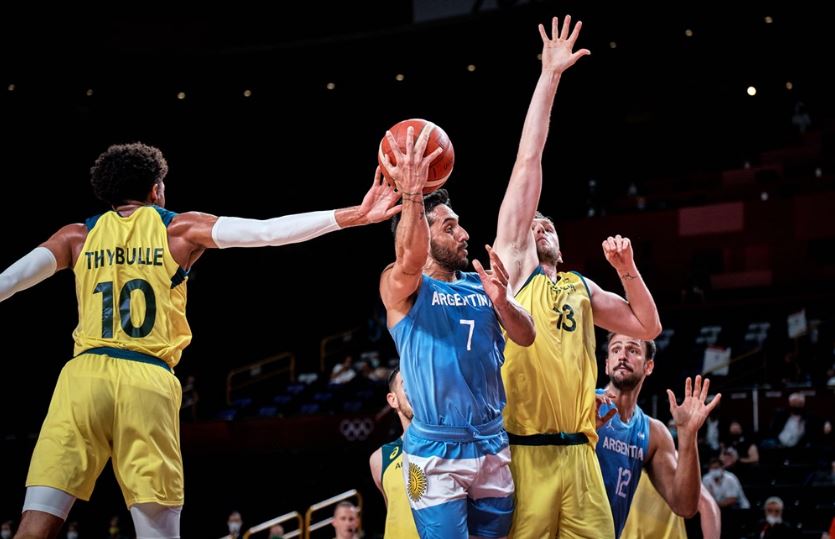 But none with this level of self-belief. None with this level of focus and commitment.
Adrian Hurley's 1988 Seoul Olympic team played off for Bronze but never was a chance against an irate USA team - its last team filled with college players - which felt it was denied its birthright in not playing for Gold.
In 1996 and 2000, Barry Barnes' teams definitely had their chances, but without the injured Luc Longley, the Boomers could not hold off Arvydas Sabonis and the Lithuanians for Bronze in Atlanta.
And they blew a golden opportunity at home in Sydney, eventually crushed by Lithuania again for the Bronze.
Those teams talked the talk too but at their core, you always wondered whether they believed it or whether it was bravado.
Andrej Lemanis' team in Rio definitely believed it could win a medal but cruelly was denied against Spain with two controversial calls in the final half-minute meaning an 88-89 loss in the Bronze Medal playoff.
Patty Mills, Joe Ingles, Matthew Dellavedova, Aron Baynes and Chris Goulding remain from that campaign. Injury now has ruled out Baynes, but instead of following the Opals' example of recycling, Goorjian instead prompted for youth, speed, athleticism and reliability for his lineup.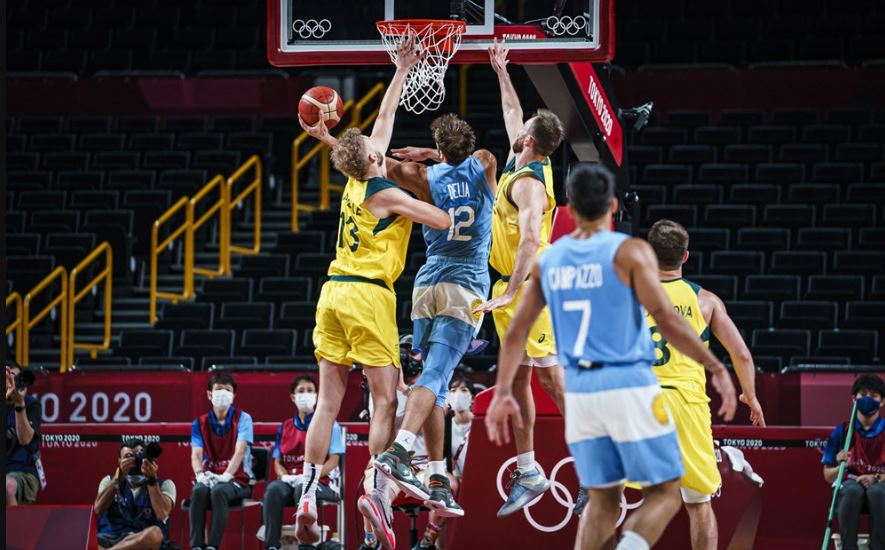 Matisse Thybulle and Dante Exum have been revelations in Tokyo, Jock Landale (now signed by the NBA's San Antonio Spurs for two years), has built on his FIBA World Cup campaign, while Duop Reath and Josh Green augur well for the future.
Nathan Sobey's speed and athleticism has been put to good use and Nick Kay has been the poster boy for reliability and steady consistency.
The "play for each other, play for the country" culture is alive and evident in the way Goorjian has this team hustling defensively and sharing the ball offensively.
They know where their shots are coming from, they know they can gamble defensively because they will be backed up.
Rarely, if ever, has an Australian men's team been more fun to watch and regardless of tomorrow's semi final result against the USA, Goorjian has these Boomers one win away from a medal.
They're two wins from Gold, one from Silver, one from Bronze. It's a fair effort, his Boomers record now as coach jumping from 7-11 to 11-11. This team is tantalisingly close, though USA, Slovenia or France still will take some beating.
Goorj once said to me: "If you reach the semi finals but come back empty-handed, you were the one team that failed."
These Boomers are not going to fail. Goorjian and his excellent crew of assistant coaches - Matt Nielsen, Adam Caporn, John Rillie - plus his hardcore on-court leaders and avid, committed followers are going to make sure of that.
And once Goorj has achieved that historic first-ever Australian men's medal, his journey from the US as an import for Melbourne Tigers to our most successful men's basketball coach at every level, will be complete.