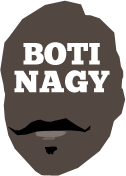 ---
Advertising opportunities available.
Please contact me.
---
B.O.T.I. Players of the Week, 1
Tweet
THERE were some mighty good individual performances to highlight the opening rounds of the NBL and WNBL seasons but two stood out for us here at the B.O.T.I. offices and French polishing warehouse.
Laura Hodges' return to the WNBL could not have been more auspicious with the four-time Olympian returning hauls of 21 and 20 points and boards tallies of 9 and 10 in two MAC Adelaide Lightning strike outs.
But despite an overtime game, strike-outs they were, dropping Laura out of the final calculations for this week's lamington and frozen Coke as our Player of the Week.
Similarly, Sydney's Jennifer Hamson had a 19-point, 17-rebound double but the Flames were beaten by Perth, with Carley Mijovic nailing 7-of-10 threes in a 30-point haul.
But Carley didn't back up with quite as good a secondary effort in Townsville, where the Fire's superstar Suzy Batkovic stepped up and truly delivered.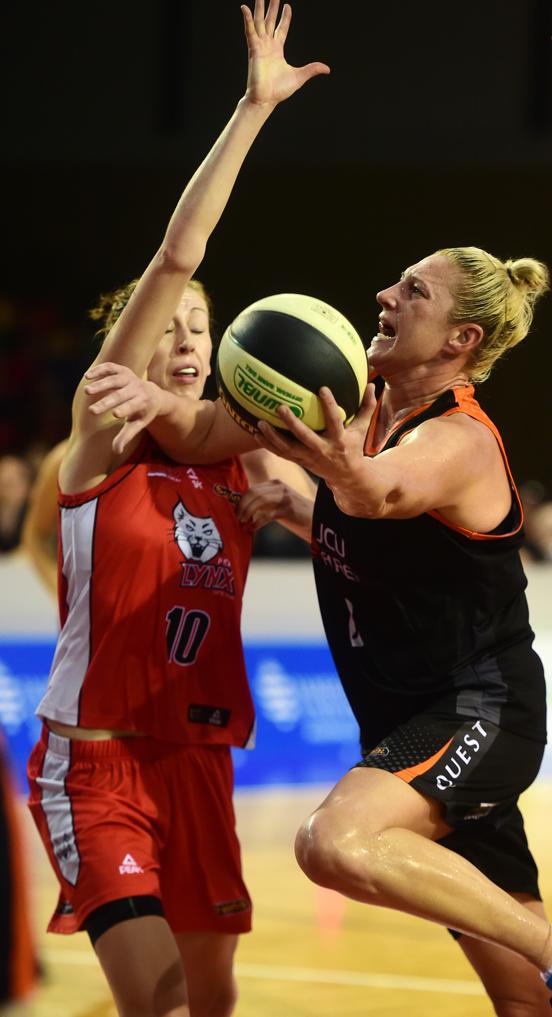 BATGIRL! Suzy Batkovic was too good for all the missing Lynx defenders, despite their PR
The Batgirl scored 25 points at 52 per cent, with 11 rebounds, two assists, five blocks and a steal to lead the Fire to an emphatic 84-62 win over the title favourite Lynx.
Controversially and ridiculously omitted from the Opals team which bombed in Rio - no coincidence there - Suzy would have been feeling the heat and under pressure to make a statement.
She certainly did that, blitzing her opposite number at Perth, Olympian Nat Burton, who she kept pointless. It was a performance of true class and mastery that easily stood Suzy apart from the pack as the Round One PotW. (I'm even thinking of adding a jam layer to that lamington.)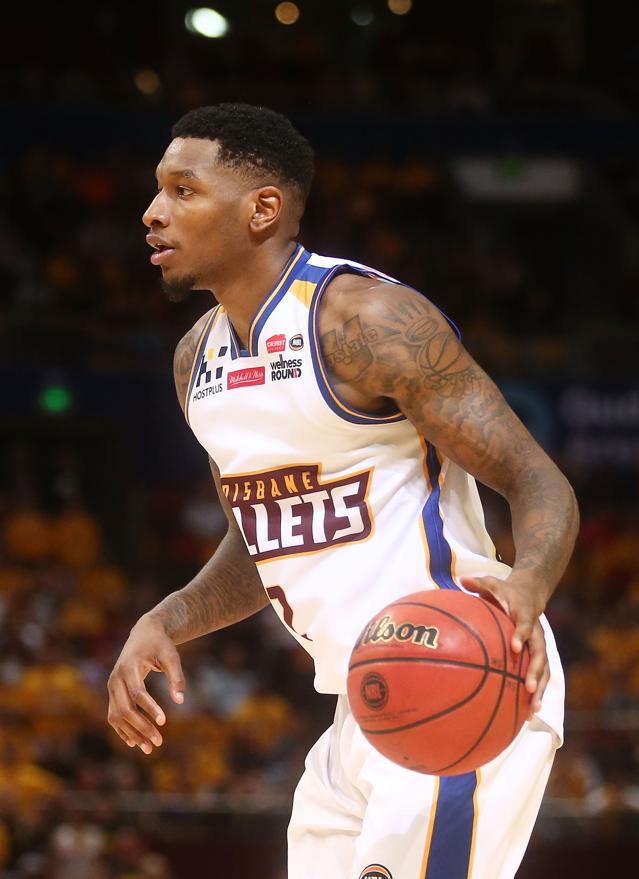 THE NBL's Player of the Week was tougher to find but in the end, Brisbane Bullets import Torrey Craig (above) won our nod, and I'll tell you for why.
For starters, we've long believed Torrey was under-utilised during his two years coming off Cairns' bench and had a strong hunch if he was let loose to play his natural game, he would thrive.
In the Bullets' long-awaited return in Brisbane and against defending champion Perth, Torrey led the home team in points (16) and rebounds (7) in a notable effort.
Backing up against the Kings in Sydney, Torrey hauled down 17 rebounds to go with his nine points in a 77-73 road win.
That was 17 boards! Go check the rebounding stats for everyone else and see how many others even made it to double digits.
Two wins from two outings made Torrey a big winner and therefore, by extension, the B.O.T.I. Player of the Week for Round One.
Adelaide's Jerome Randle certainly put his hand up for consideration, backing up his 13-point game in the 34-point loss to Illawarra, with a match-winning season-high 30-point output which set up the 36ers' win over United in Melbourne.
However it was a split for his Sixers, just as Perth's Jaron Johnson had one out of two strong games, hardly notable in the loss to Brisbane with six points and six boards.
But ho-chi-mama, he was huge in Perth, scoring a sensational 3-pointer at the bell to force overtime before his Wildcats took out Cairns 84-74.
Johnson delivered 26 points on 10-of-11 shooting, with 5-of-6 threes, five rebounds and a couple of assists.
He was huge and wins the "Shot of the Week" commendation.
But the lammy and frozen Coke is headed up Brisbane way.