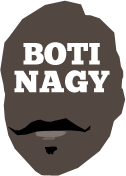 ---
Advertising opportunities available.
Please contact me.
---
B.O.T.I. Players of the Week, 10
Tweet
THERE were a host of notable efforts in the NBL to collect this round's B.O.T.I. Player of the Week honours, and a WNBL stand-out.
Mika Vukona at New Zealand inspired his Breakers to break a four-match NBL drought by claiming the Bullets' scalp in what was more an influential solo performance not necessarily reflected in his final stats.
Then Casey Prather and Casper Ware put on a show in the wild west, going for 39 and 38 points respectively in a match which came down to a last 3-point heave, or two.
A day later and Jerome Randle produced a wicked 37-point haul on an unreal 15-of-19 shooting to guide the 36ers past the Breakers.
Randle was tough again as the 36ers put a massive dent into Cairns' post-season aspirations with 18 points and seven assists, but it was teammate Daniel Johnson who stole that show.
DJ collated 27 points and nine rebounds - both match highs - to give Adelaide its fifth straight win. And he was a tower defensively too.
That was two setbacks in succession for the Taipans who still drew 22 points, six boards and four assists from Mark Worthington while succumbing to Sydney.
Five Kings in double-digits in that one was always going to make it difficult for a King to claim this week's bag of Salt & Vinegar chips and a packet of Juicy Fruit chewing gum.
Rotnei Clarke was at his best as Illawarra took a 1-0 series lead over Brisbane and Chris Goulding was a marvel with 28 points, including 6-of-10 threes as Melbourne iced Sydney in Sydney.
Unfortunately for Goulding, he had 13 points against Perth in the opening quarter and zero the rest of the way, undermining his bid for the chippies. The last time anyone scored 13 or more, followed by quarter-by-quarter returns of 0-0-0 was 2687 games previously when Pat Reidy did it in 2000.
So who claimed the crisps? Casey Prather.
It wasn't just his 39 points but the fact he delivered them at 60 per cent efficiency, with 3-of-4 threes, 11 rebounds and five assists. That made him our unanimous pick for Round 10's NBL Player of the Week.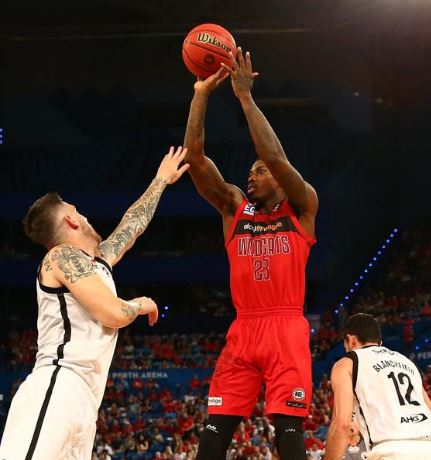 NBL PotW
Rd1 Torrey Craig
Rd2 Jerome Randle
Rd3 Brad Newley
Rd4 Kirk Penney
Rd5 Jerome Randle (2)
Rd6 Kevin Lisch
Rd7 Torrey Craig (2)
Rd8 Casper Ware
Rd9 Kevin Lisch (2)
Rd10 Casey Prather
THE WNBL very generously awarded Dandenong's Stephanie Cumming its Player of the Week award and she unquestionably had a blinder against the Lynx in Perth.
Cumming hit 4-of-5 threes in her 22 points, with 11 rebounds and four assists.
It was a memorable game but, unfortunately, the Rangers played twice in the round and in the win over Adelaide, it was Sara Blicavs who shone.
Blicavs had 25 points at 56 per cent, 13 rebounds, two assists and two steals while Cumming was solid, although her 15 points came on 4-of-14 shooting.
The real stand-out performance of the round - and Townsville had the benefit of only playing once - was from the ageless, peerless Batgirl, Suzy Batkovic.
Her 34 points at 56 per cent and 14 rebounds turned Melbourne inside-out and was the best individual effort of Round 10.
Suzy became the B.O.T.I. PotW for the fourth time. A bag of Salt & Vinegar chips and a packet of Juicy Fruit chewing gum are sitting on the shelf at our warehouse and abattoir at Gepps Cross, awaiting collection.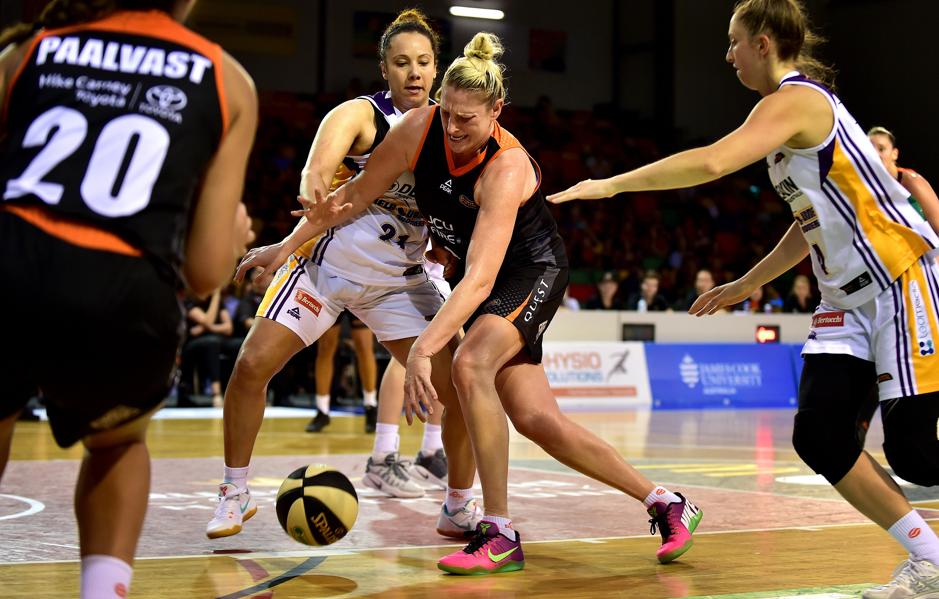 WNBL PotW
Rd1 Suzy Batkovic
Rd2 Marianna Tolo
Rd3 Sami Whitcomb
Rd4 Nayo Raincock-Ekunwe
Rd5 Suzy Batkovic (2)
Rd6 Suzy Batkovic (3)
Rd7 Sami Whitcomb (2)
Rd8 Sami Whitcomb (3)
Rd9 Sara Blicavs
Rd10 Suzy Batkovic (4)
PS
THE proof is in the pudding ... or in this case, the pizza.
Dandenong's Sara Blicavs was in town last week, just in time to collect her B.O.T.I. Round 9 Player of the Week prize from the famous La Trattoria Ristorante!
(And you thought the weekly prizes were some running gag. Shame on you!)