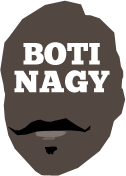 ---
Advertising opportunities available.
Please contact me.
---
B.O.T.I. Players of the Week, 14-13
Tweet
IT was a huge round for Adelaide basketball, with two wins for its NBL-leading 36ers and twin-upsets by its WNBL youngsters, the MAC Lightning.
The successes strongly are reflected too in the B.O.T.I. Player of the Week awards, with Jerome Randle successfully capturing his fourth nomination and Tayla Roberts with a breakthrough win in the women.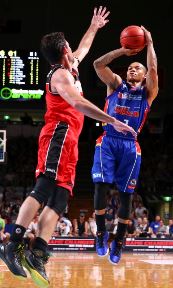 Randle was every inch the floor general as the 36ers bounced back from their 31-point mauling by United in Melbourne in Round 13 with a 117-85 destruction of Illawarra at Titanium Security Arena.
The Sixers' vice-captain led all scorers with 25 points at 67 per cent, with four assists and three boards, then backed that up in Auckland on Sunday against the NZ Breakers.
As Adelaide again went on a scoring rampage with 113 points, Randle was the architect, delivering a game-high 23 points at 53 per cent, with five assists and four rebounds.
Overall, the 36ers' playmaker averaged 24ppg at 60 per cent, 4.5apg, 3.5rpg to make him this round's clear winner of the Weston's wagon wheels!
NBL PotW
Rd1 Torrey Craig
Rd2 Jerome Randle
Rd3 Brad Newley
Rd4 Kirk Penney
Rd5 Jerome Randle (2)
Rd6 Kevin Lisch
Rd7 Torrey Craig (2)
Rd8 Casper Ware
Rd9 Kevin Lisch (2)
Rd10 Casey Prather
Rd11 Jerome Randle (3)
Rd12 Oscar Forman
Rd13 Casper Ware (2)
Rd14 Jerome Randle (4)
TAYLA Roberts took total control of the keyway in both of the Lightning's road wins, the WNBL quick off the mark in recognising her invaluable contribution by also awarding her its Player of the Week honours.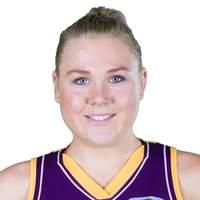 (Of course, the WNBL is offering NO prize, unlike us here at the B.O.T.I. Offices of Sublime Indifference, where the wagon wheels are rolling her way.)
Roberts was a keyway colossus, averaging 21.5ppg at 72 per cent, 10.5 rebounds, 2.5 assists and 2.0 steals, to underpin the best weekend in the Lightning's season.
Clearly, she is a very worthy recipient of that chocolate marshmallow goodness.
WNBL PotW
Rd1 Suzy Batkovic
Rd2 Marianna Tolo
Rd3 Sami Whitcomb
Rd4 Nayo Raincock-Ekunwe
Rd5 Suzy Batkovic (2)
Rd6 Suzy Batkovic (3)
Rd7 Sami Whitcomb (2)
Rd8 Sami Whitcomb (3)
Rd9 Sara Blicavs
Rd10 Suzy Batkovic (4)
Rd11 Toni Edmondson
Rd12 Asia Taylor
Rd13 Tayla Roberts